Looking after elderly, severely ill family members and children with special needs can take its toll.
Depression and stress from looking after her 87-year-old husband, who has dementia, keeps Hongkonger Pingping* awake at night.

The 71-year-old has tended to him alone, day and night, for almost 30 years since he was diagnosed and his condition has deteriorated over the years.

His memory was gone, he lost his temper easily, and picked quarrels with her at home and in public, drawing complaints from their neighbours in a public housing estate.

He stayed in two care homes for more than a year but both asked him to go after other residents complained about him.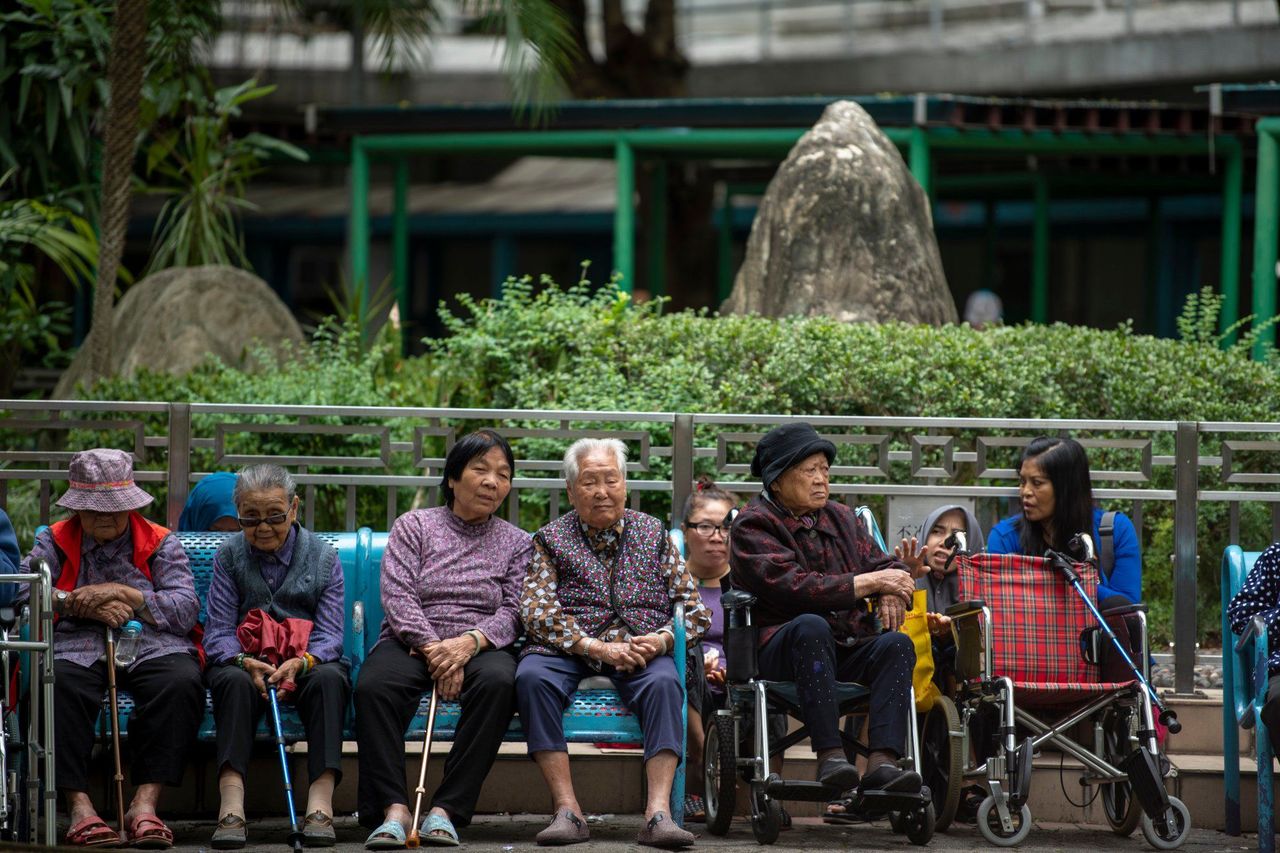 The number of elderly people in Hong Kong is projected to rise to 2.07 million by 2029.

The couple live on a government Comprehensive Social Security Assistance (CSSA) monthly allowance of about HK$8,000 (US$1,019). Their two married sons have refused to take in their father and seldom visited.

Pingping, who has diabetes, was worried about her own health, too. She said the stress was so overwhelming she could not fall asleep at night, and suffered hair loss and tinnitus, an unending ringing in her ears.

"I feel so tired from taking care of my husband, but who will take care of me in future?" she asked.

She is among more than a million carers in Hong Kong facing mounting physical and mental pressure from looking after elderly or severely ill family members, and children with special needs.

In extreme cases, carers have resorted to suicide or attacking the people they looked after.

In December, a couple in their seventies were arrested over the suspected murder of their chronically ill daughter in Wong Tai Sin.
More elderly people are taking care of spouses, a community worker says.

Police said the 47-year-old victim had needed her parents' care for at least five years, and investigators were checking if the attack was sparked by her medical condition.

The same month, a 53-year-old man was believed to have stabbed his 89-year-old father and set fire to their flat in Wan Chai. Both men died and police classified the case as murder, suicide and arson.

It was reported that the son lived with his bedridden father and had been caring for him.

Social workers and experts agreed that Hong Kong's estimated 1.3 million carers were under great stress but the government offered only limited support and the city lacked a carer-centred policy.

They also warned that the city's rapidly ageing population added to the urgency of the issue.

"If we don't have a comprehensive set of policies targeting carers, there will be more people who can't bear the mounting stress, and more tragedies will happen," said Angie Chan Hiu-yuen, chief officer of family and community service of the Hong Kong Council of Social Service (HKCSS).

'Carers feel they face a dead end'

A study by Polytechnic University (PolyU) released last year found that carers at high risk were those who provided long and intensive caregiving, were involved in domestic violence, or looked after people with behavioural problems.

Others at high risk included those who lacked recognition and support, took care of several disabled people, and had suicidal or murder-suicide thoughts.

The study, commissioned by the Labour and Welfare Bureau to identify the needs of carers of elderly and disabled people, involved interviews with about 5,000 people.

The carers interviewed said they experienced an enduring and considerably heavy physical, mental and financial burden.

The disruption of community services and social isolation measures during the Covid-19 pandemic also took a toll on their mental health, the study found.

Professor Terry Lum Yat-sang, of the department of social work and social administration at the University of Hong Kong (HKU), said the city lacked services for both those who needed care and their carers.

"Some carers can see no way out for those in their care and feel they face a dead end," he said, adding that such despair could lead to tragedy when carers harmed themselves or those they were looking after.

The number of elderly people in Hong Kong is projected to rise to 2.07 million by 2029, or more than a quarter of the population.

"The reason something like living longer, which is celebrated in families, has become a problem in society is that our policies and social services can't keep up with the changing times," Lum said.

Chan of the HKCSS said carers spent long hours looking after those in need and for some, this situation lasted decades and they had no help.

She said Hong Kong's carers had also been found to suffer more fatigue and stress than those in mainland China or Britain.

"The stress level of carers in Hong Kong is alarming," she said. "But they have long been ignored."

Hong Kong lacked services for carers because most government support so far had been for those needing care, she said.

The city's ageing population meant more elderly people were taking care of spouses, she added, and family members shouldered caregiving responsibilities without being aware of their own need for support.

Crystal Yuen Shuk-yan, a community organiser with the Society for Community Organisation, said carers desperately needed a break, but existing government-subsidised day and residential respite services were limited and not easily accessible.

"They have to undergo a strict eligibility assessment, and even if they pass it, they still have to wait a long time," she said.

Carers could get a break by leaving those in their care at day respite services or residential services, but there were only about 230 day care and 330 residential care places for the elderly, and about 160 day care places and 390 residential places for the disabled.

Yuen said carers also needed round-the-clock emergency services and more financial support for medical and rehabilitation services and transport.

'I can't see a way forward'

The most vulnerable carers in Hong Kong included elderly people looking after their chronically ill spouses, parents of children with special needs, and those from poor families.

Yuen said the pandemic had made the situation worse, as various services were scaled back or suspended, and the fear of infection added to carers' stress.

Single mother Mandy Huang, 46, said she felt overwhelmed looking after her 11-year-old son Andy, who has attention deficit hyperactivity disorder.

She said the boy lost his temper easily when asked to study at home, and would scream and sometimes hit her. It often took about half an hour to calm him down, she added.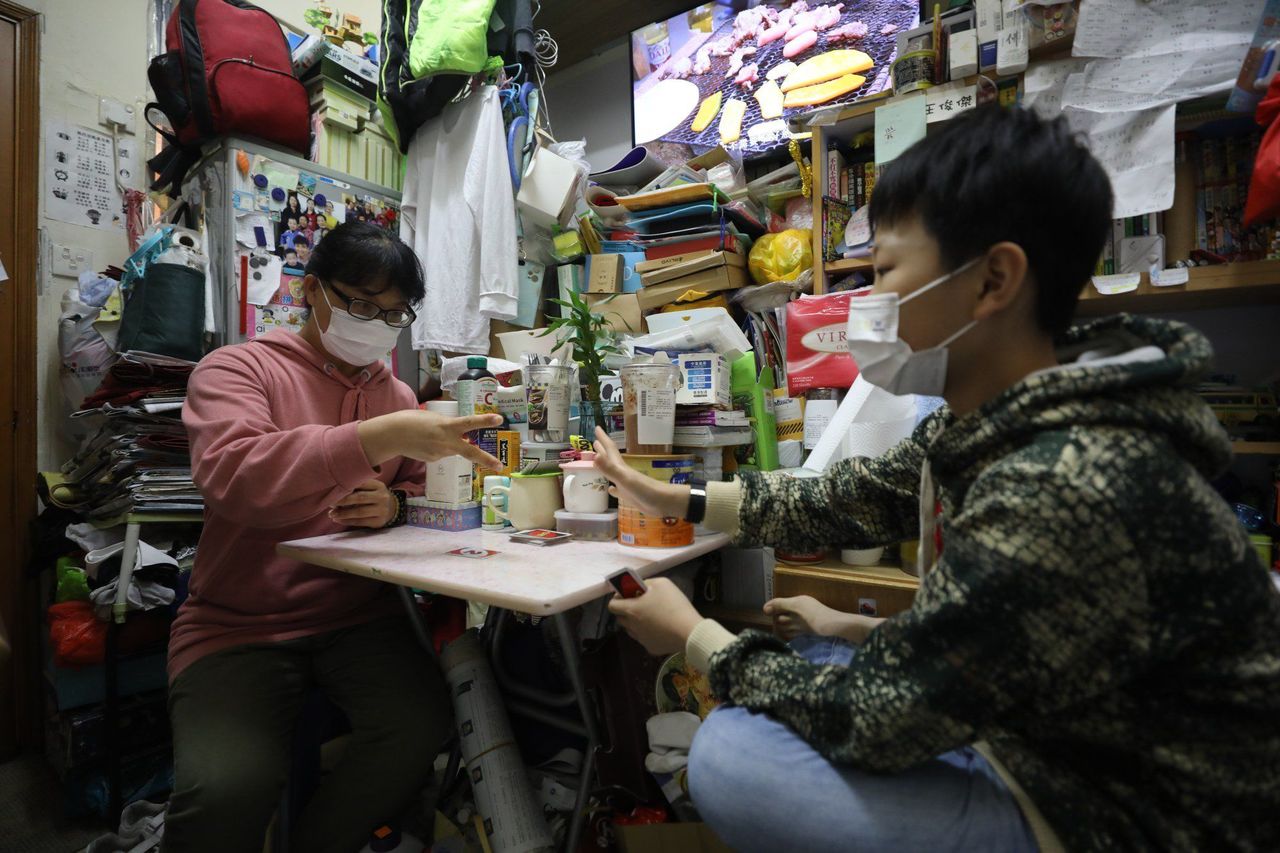 Mandy Huang and her son Andy at home in Sham Shui Po.

The pandemic proved more difficult as the two were forced to spend more time in their tiny, 80 sq ft subdivided unit in Sham Shui Po. Andy became restless during the periods when schools were closed.

Originally from the mainland, Huang came to the city after marrying a Hongkonger, but he left her and their son. Without a Hong Kong identity card, she is not allowed to work.

Mother and son survive on Andy's CSSA allowance of about HK$6,000 a month, of which HK$3,900 goes to rent.

She said the stress of taking care of her son and making ends meet left her with insomnia and depression.

"I can't see a way forward. I feel helpless," she said.

She said she hoped for more financial help so she could afford private training lessons for Andy, in addition to therapy sessions at his school, and visits by a social worker who could talk to him and be his mentor.

Urgent need for more support

The government's current support services for carers include training in caregiving skills, emotional support, respite care, the loan of equipment needed for rehabilitation, and various pilot schemes offering financial help.

The PolyU study recommended encouraging NGOs and businesses to develop an online information platform to address carers' needs, cultivating carer-friendly neighbourhoods and workplaces, and developing an assessment tool to better understand carers' needs, identify and manage their risks, and strengthen support for them.

In his first policy address last October, Chief Executive John Lee Ka-chiu announced a series of measures to support carers.

They include making the allowance for carers of elderly and disabled people under the Community Care Fund a regular feature from October this year, raising the amount by 25 per cent from HK$2,400 to HK$3,000 a month, benefiting about 10,000.

The authorities will set up a one-stop information gateway and a designated hotline for carers, the number of respite service places will be increased and the service inquiry system will be improved.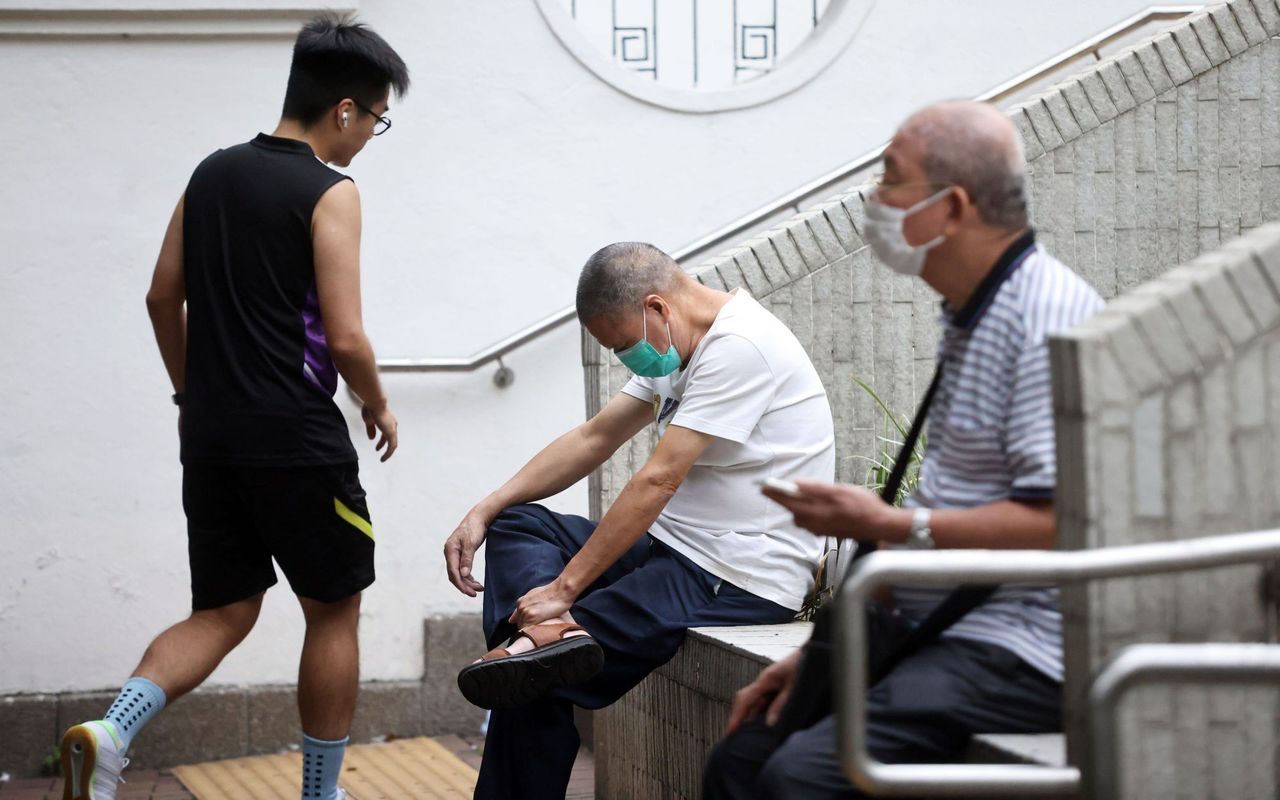 The city has an ageing population.

The government will also promote more community support for carers and hold a publicity campaign to raise awareness of their needs.

Dr Lam Ching-choi, a non-official member of the Executive Council, a key decision-making body, said the difficulty in defining carers made the government's work more challenging.

"Carers cover a wide range of people and they have different needs. It is hard to cater to all of them with a single service," he said.

A former chairman of the Elderly Commission, Lam said the authorities and society needed to support carers more, but the government should play a leading role.

Others who urged the government to establish a comprehensive set of policies aimed at carers, said it was important to have a clear definition of this group.

In Britain, a carer is defined as someone who provides unpaid care and support to a family member, friend or neighbour who is disabled, has an illness or long-term condition, or needs extra help as they grow older.

Alvin Chung Sai-cheong, a member of community organisation Care for Carers, proposed a definition of those looking after family members who lacked self-care abilities without pay.

Chan of the HKCSS suggested prioritising high-risk carers, including those with physical problems or undesirable economic and living conditions.

They also called for more respite services and allowances for carers.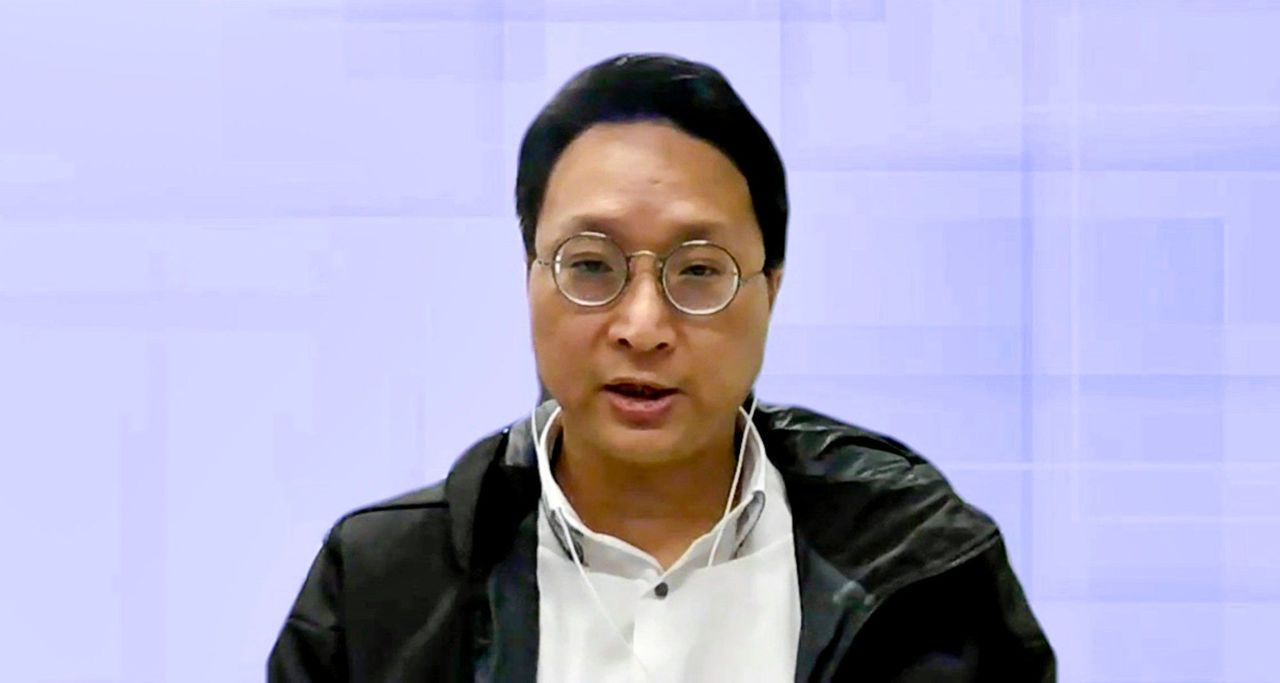 Legislator Bill Tang.

Lawmaker Bill Tang Ka-piu, chairman of the Legislative Council's welfare services panel, said he hoped to extend the government's carer allowance to more people, including those currently unable to qualify for it because they were already receiving other welfare support.

He also urged the authorities to review the voucher scheme which allowed elderly residents to pay for community care services, and provide more home-based respite services to give carers a break.

Social welfare legislator Tik Chi-yuen suggested having a support centre in each of the city's 18 districts, to provide caregiving skills training, emotional support, and volunteers to run errands for carers.

HKU's Lum urged the government to adjust its policy model to focus on those in need and offer them more service choices.

He suggested having specially trained care managers to conduct assessments of households with elderly, disabled and chronically ill members, and work with them to seek suitable care services.

"Once the needs of those cared for are well handled, the stress of their carers will decrease," he said.