Room dividers can be used to provide privacy in open rooms or section off areas based on function. Use these pretty and practical dividers to carve out space for a separate home office, relaxation spot, and more.
In a year spent mostly at home, privacy was hard to come by if you share a living space. And for those whose living rooms turned into offices and classrooms alike, the line between work and home life became increasingly blurred. Both require creative solutions, and room dividers provide homeowners and apartment dwellers a way to stretch their existing floor plans to meet the moment.

With a simple screen, shelf, or curtain, you can divide rooms into sections based on function or create privacy within an open floor plan. Room dividers allow you to carve out a bedroom in a studio apartment or create a separate home office in a large living room. And if you have kids or roommates, a room divider can provide a visual signal that you need some alone time, whether for work or stress relief. When the divider is up, your household knows that you're not to be disturbed.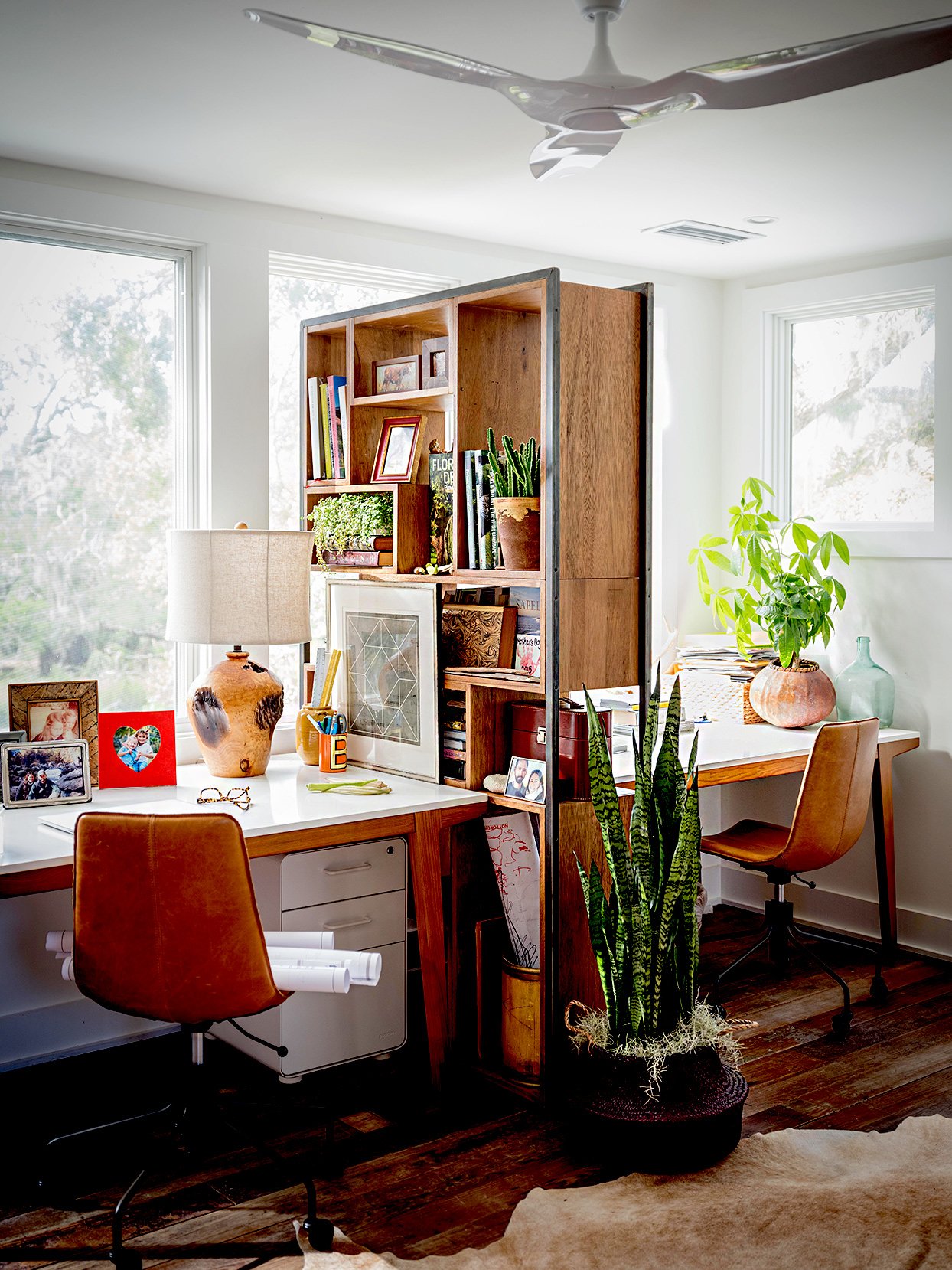 In addition to offering privacy, room dividers create a distinction between work and the rest of your day. When the workday is over, you can take down the screen or push back the curtain to signal that it's time to log out and focus on family, relaxation, or whatever your evening entails. Completing this physical action makes the transition feel more concrete.

When shopping for a room divider, consider whether you need a semi-permanent solution, like for establishing a bedroom or dining area, or one you can easily set up and take down as needed. Many room dividers feature hinged panels that you can fold up for flat storage. If blocking views, light, or sound are your primary concerns, choose a solid divider rather than a see-through screen, or consider hanging floor-to-ceiling curtains that can more effectively close off the space. Check out these 8 room dividers to section off your space in style.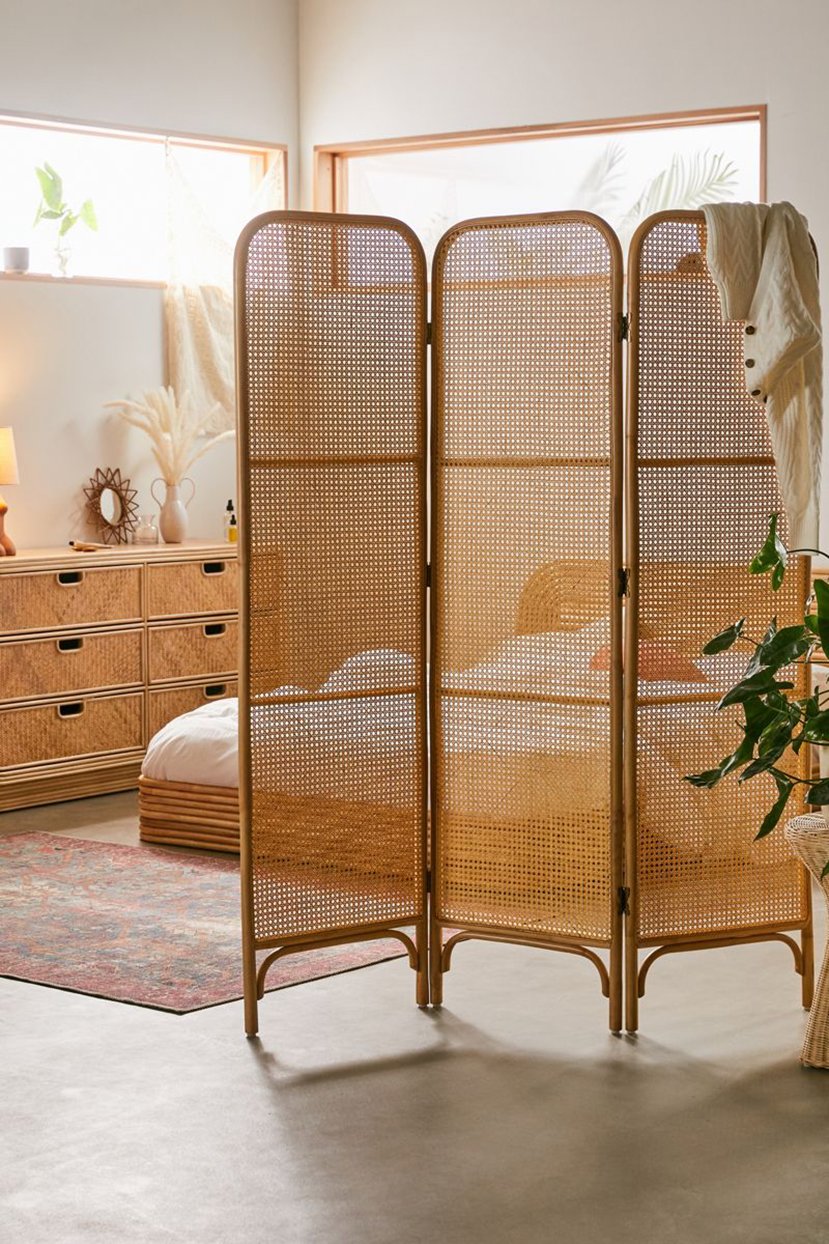 Rattan Room Divider

Choose a room divider that complements your decor for a practical accessory that doubles as a stylish accent. This rattan room divider screen features three caned panels that fold together to store flat. It measures nearly 6 feet tall and can stretch across 5 feet when fully extended.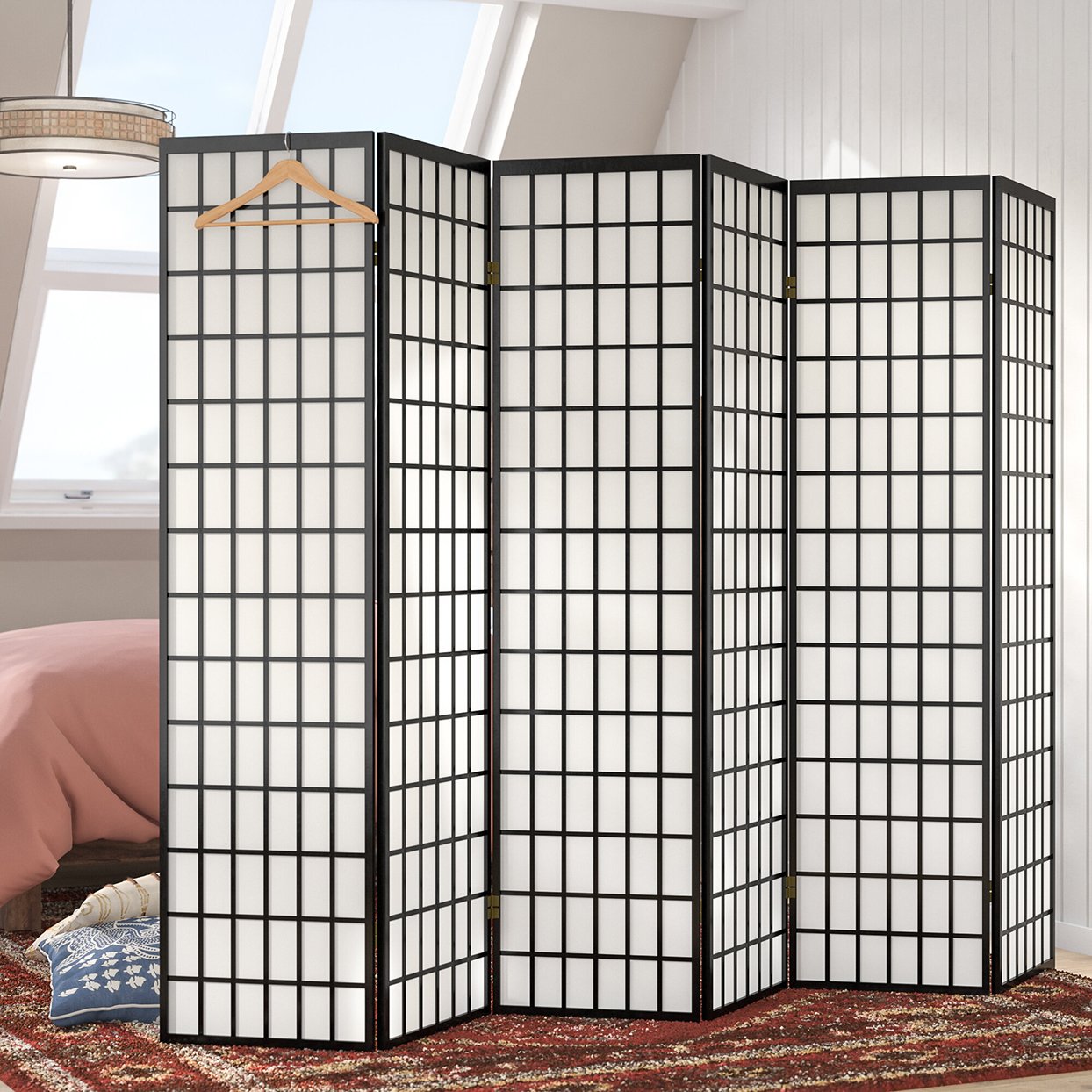 Folding Room Divider

Block up to 7 feet of space with this folding room divider. Its six panels are lined with shoji rice paper to create an opaque privacy screen. The divider is available in seven neutral colors, so you can select the finish that best matches your style.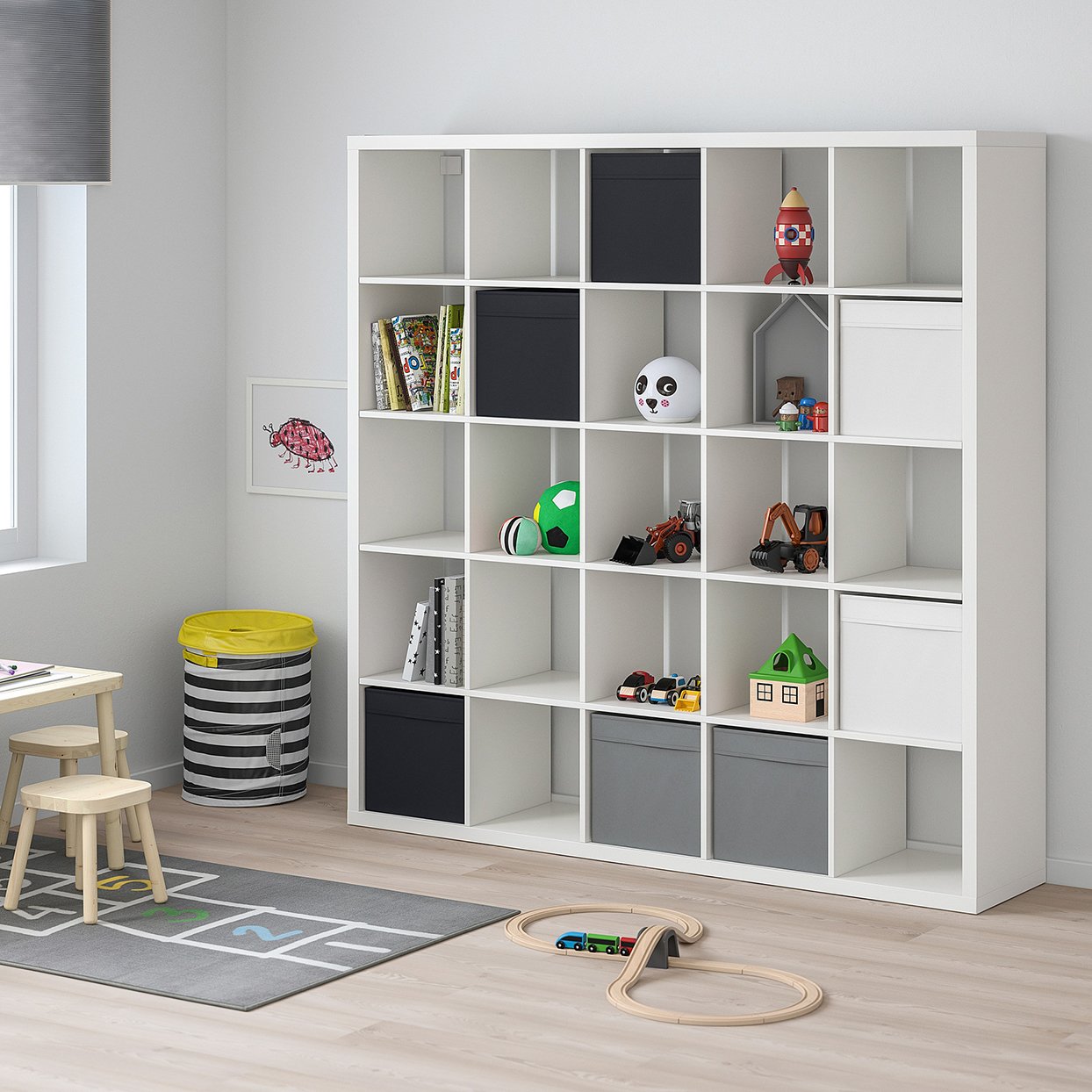 Room Divider Shelves

Position IKEA's KALLAX unit in an open room to create a physical barrier between spaces. This set of room divider shelves measures approximately 6 feet square and comes in white, black-brown, and walnut finishes. Fill the 13-inch-square shelves with baskets, bins, plants, books, and other accessories to further block views.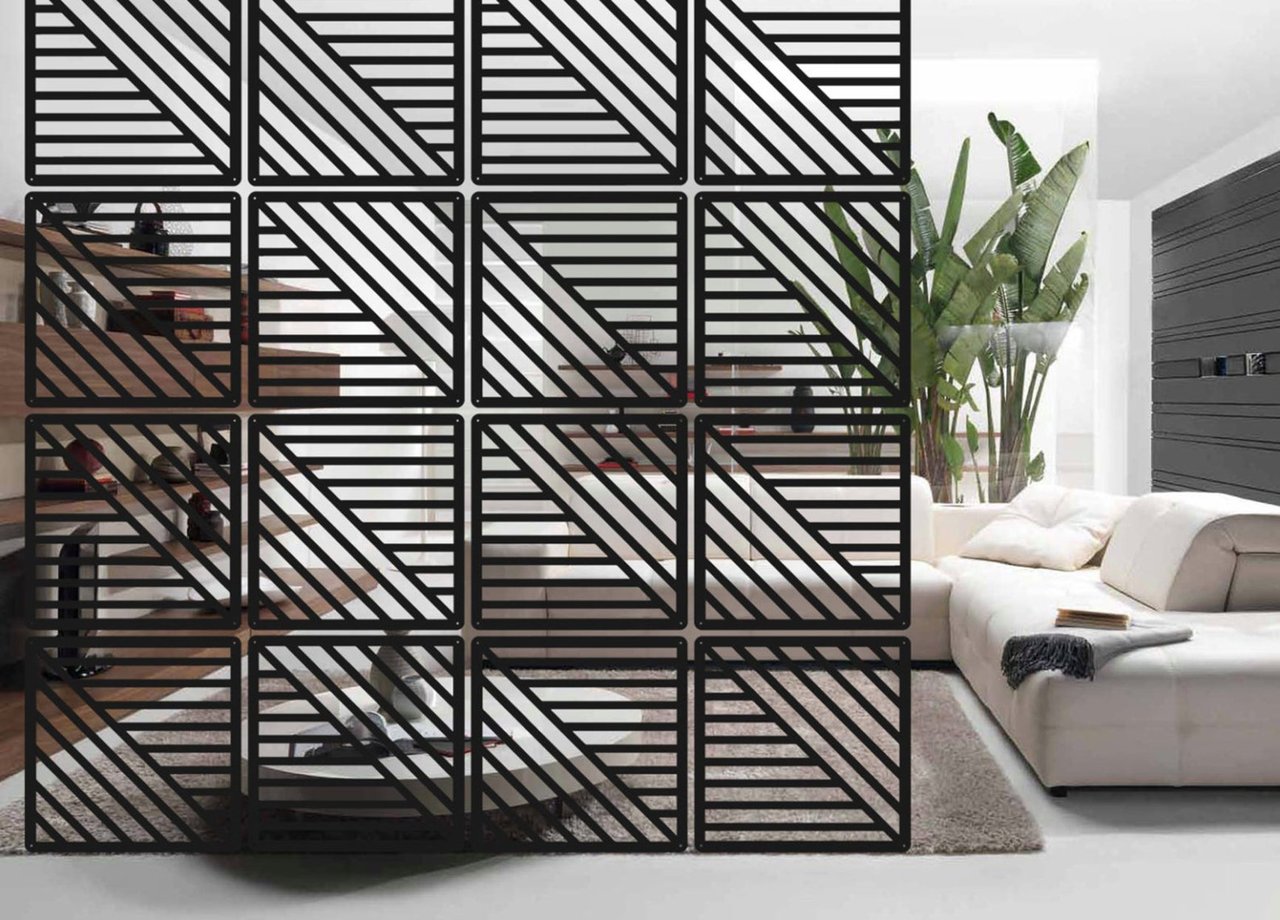 Hanging Room Divider Panels

This hanging room divider uses a modern panel design to provide privacy without blocking light. Sold as a set of twelve, the plastic screens connect together using C-shaped hooks and come in black, gray, and white. Mounting hardware is included to secure the panels to the ceiling.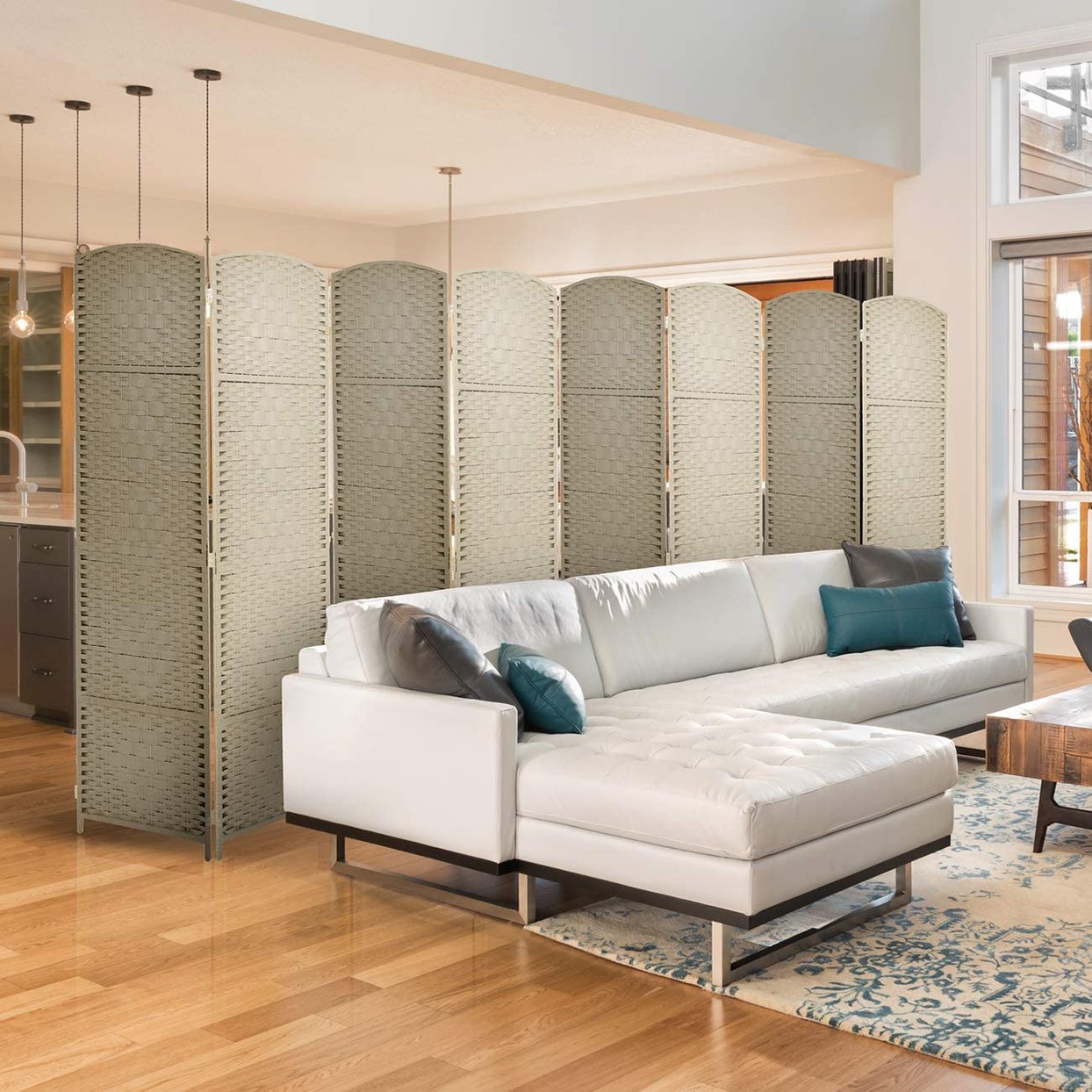 Extra-Wide Panel Room Divider

Divide an open floor plan with this extra-wide room divider. The eight-panel design stretches nearly 6 feet tall and about 11 feet across. The tightly woven pattern adds privacy and texture, and the double-hinged panels allow folding in either direction to create a variety of configurations.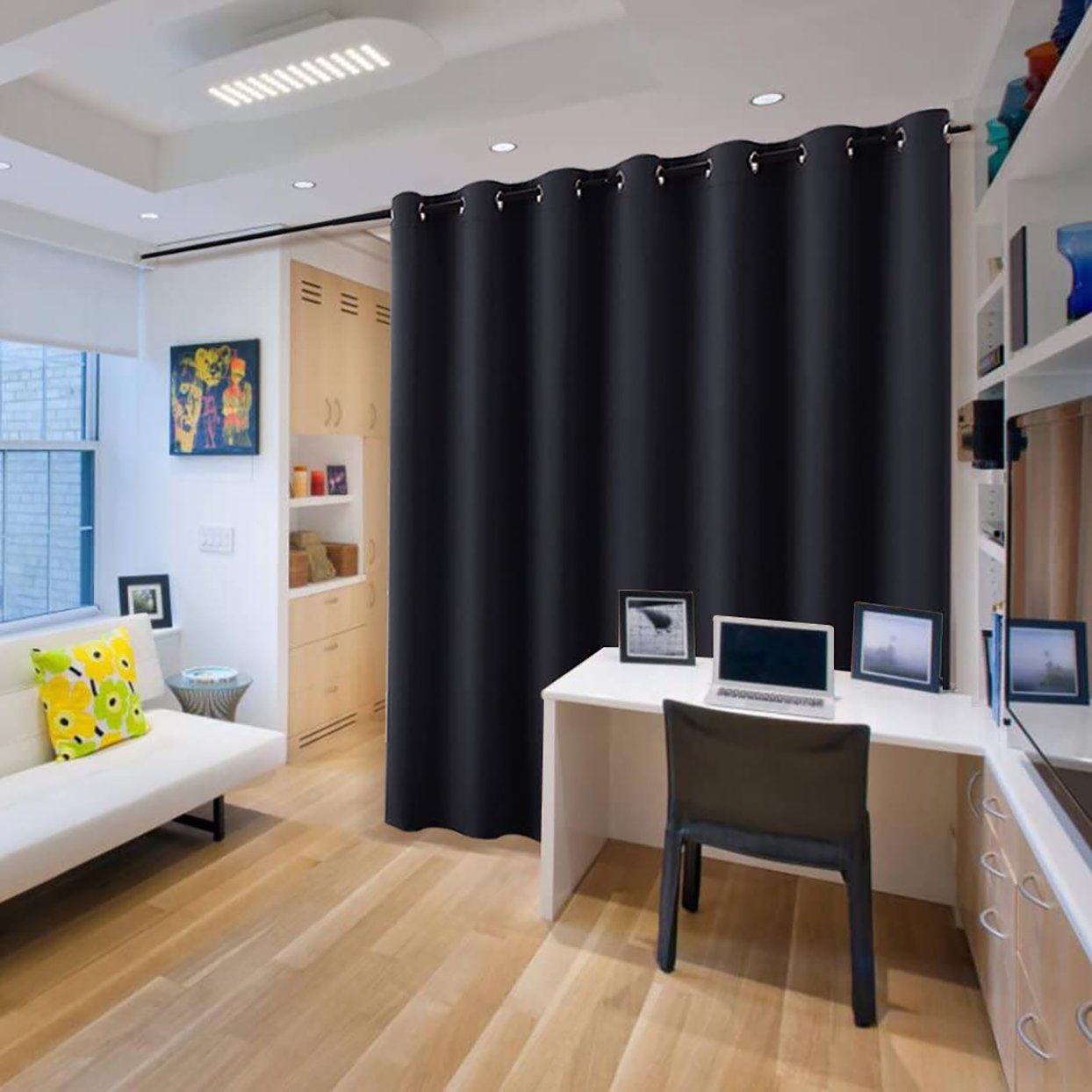 Room Divider Curtain

Thick triple-layered fabric helps these room divider curtains reduce noise, block sunlight, and insulate against heat or cold while providing privacy. Available in a variety of lengths and widths, the blackout curtains reach from floor to ceiling. The polyester material is machine-washable and comes in 14 colors.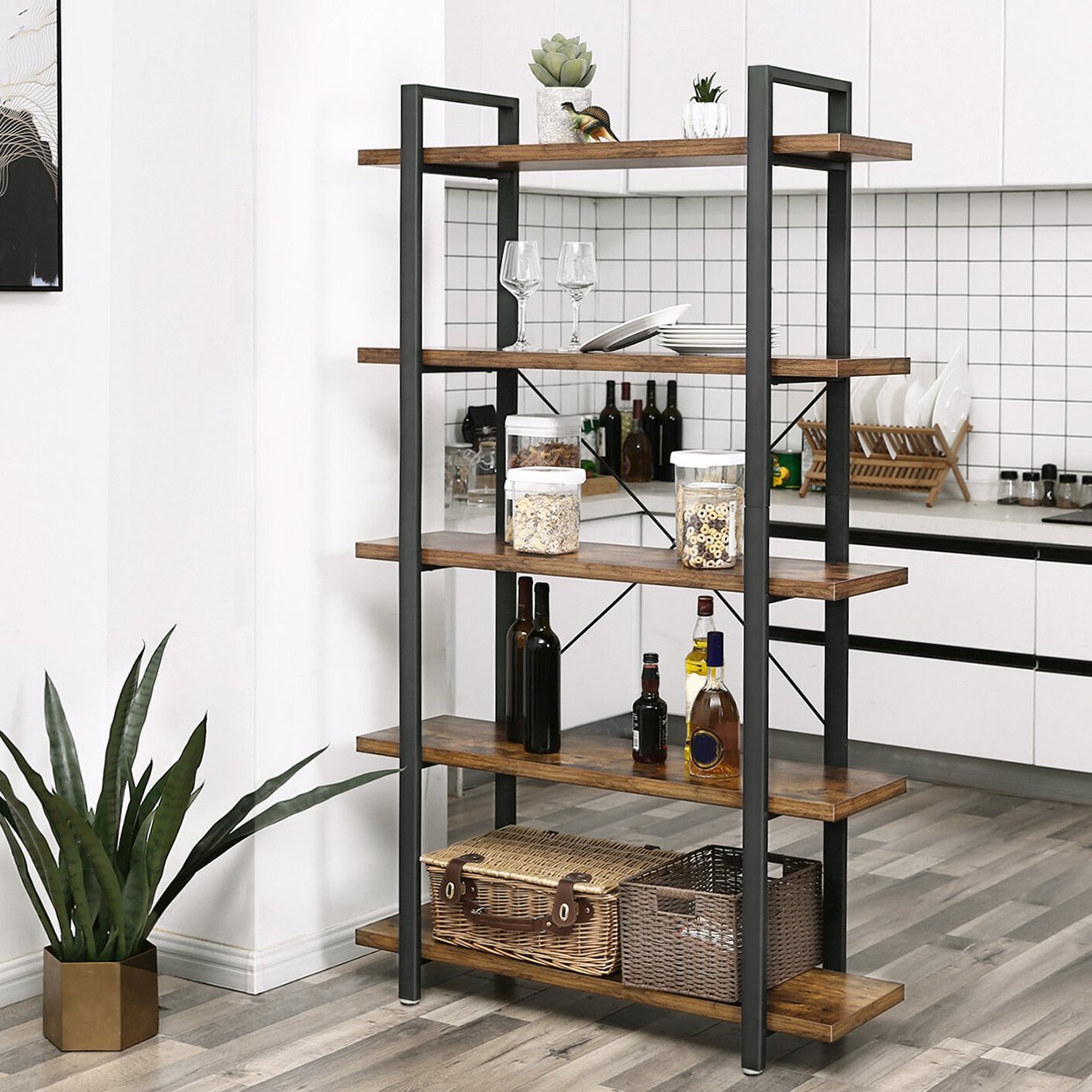 Bookshelf Room Divider

Use this industrial-style bookshelf to visually break up rooms while adding storage. Made of iron and engineered wood, the unit's five sturdy shelves each hold up to 66 pounds of weight. The bookshelf room divider measures approximately 3.5 feet across and 6 feet high.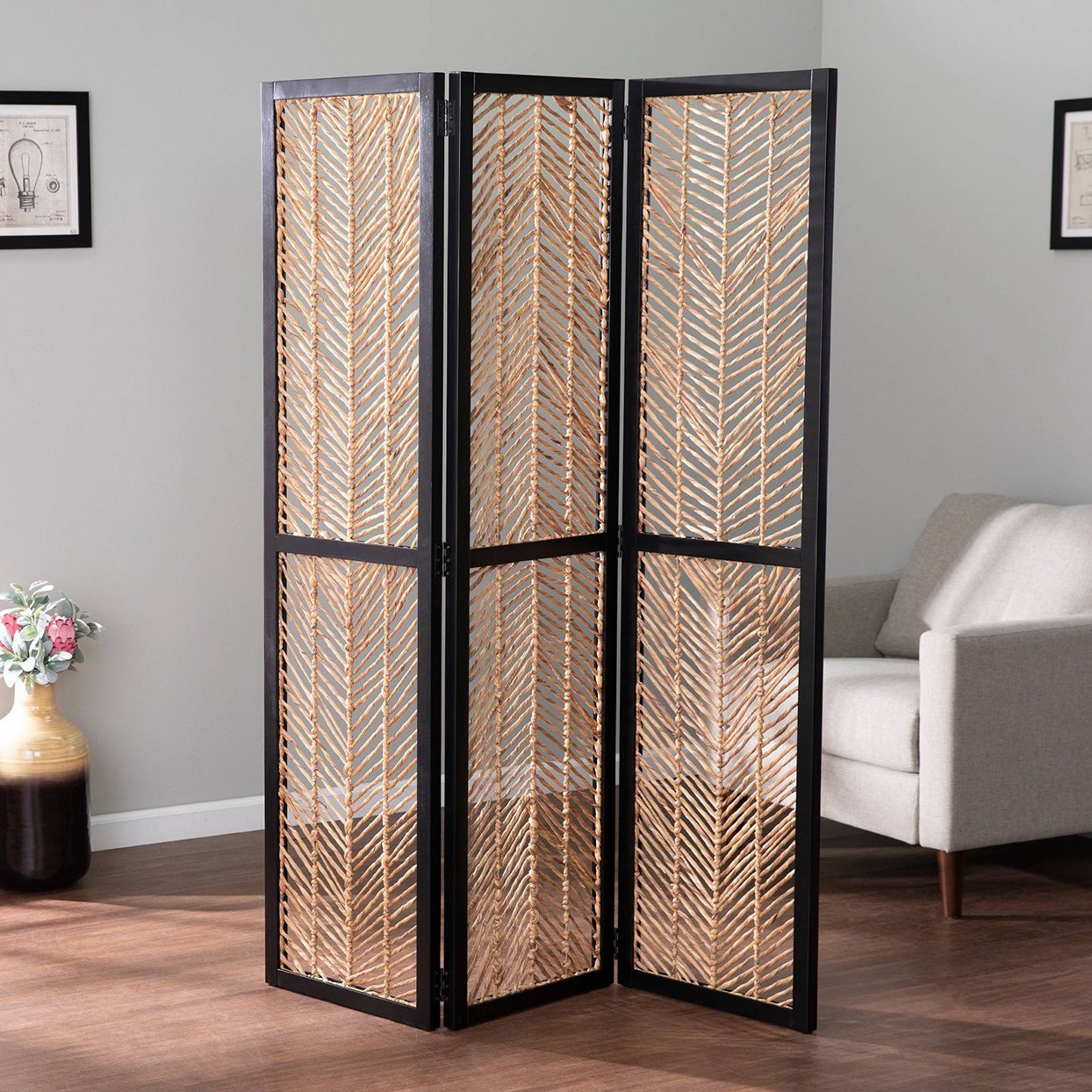 Stylish Room Divider Screen

Section off a workstation from the rest of a room with this decorative room divider screen. The chevron-patterned panels are woven with natural water hyacinth and set inside a black wood frame. The collapsible design folds easily for storage.