Initial investigation finds workers fell about 15 metres outside Regal Oriental Hotel in Kowloon City, with one in serious condition.
Eight members of a film production crew were injured, one seriously, when a platform elevated by a truck collapsed outside a Hong Kong hotel on Saturday, according to police.

The force received numerous reports of an accident outside the Regal Oriental Hotel on Sa Po Road in Kowloon City at around 4.30pm, a spokesman said.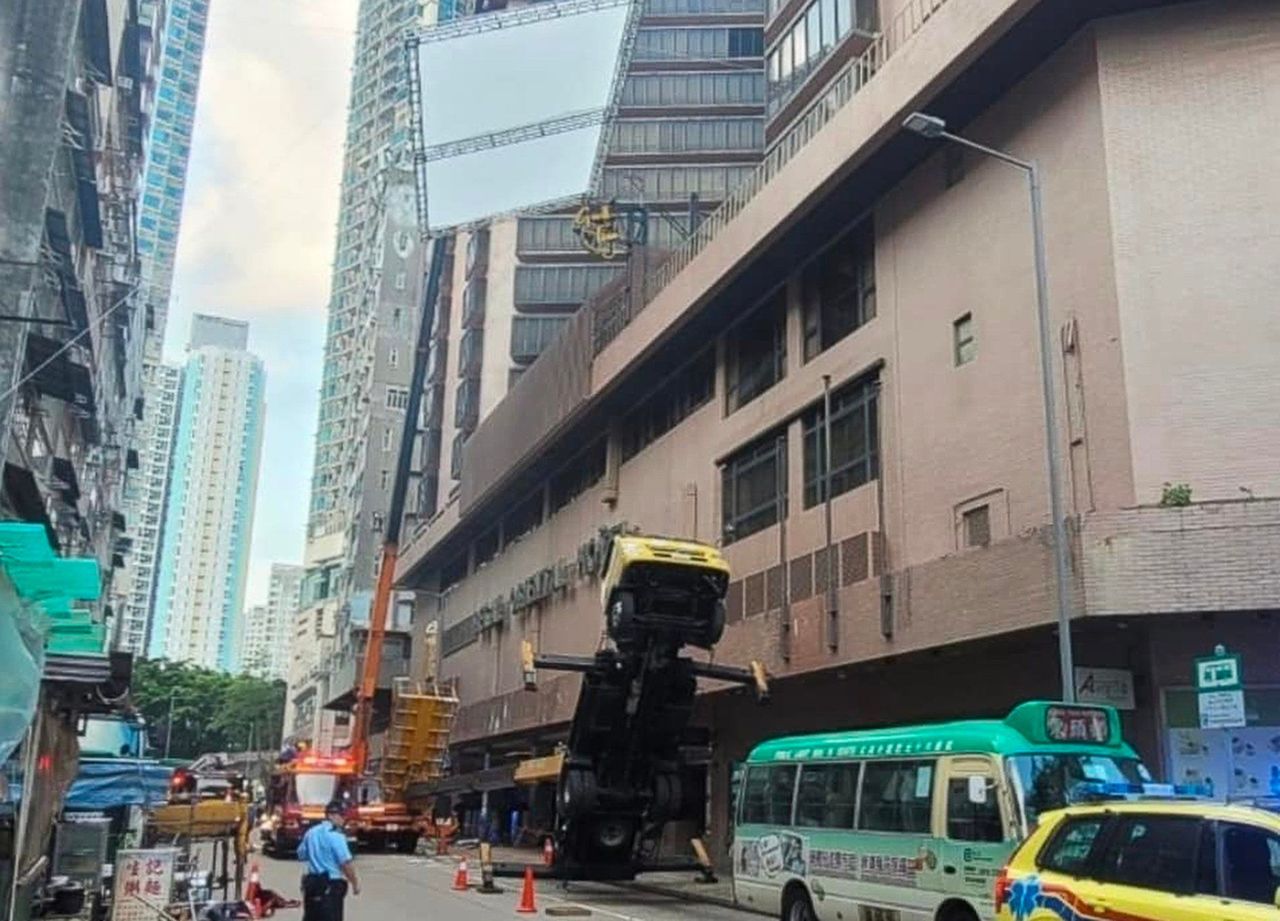 The truck tilted backwards, causing the workers to fall from the elevated platform.

"After a preliminary investigation, the force suspects that the workers accidentally fell from a working platform about 15 meters [49 feet] high during work," police said.

The truck was found tilted backwards and collapsed on top of a car at the site.

The workers, aged 32 to 61, suffered fractures to their limbs and skulls, while some also reported chest and shoulder pains.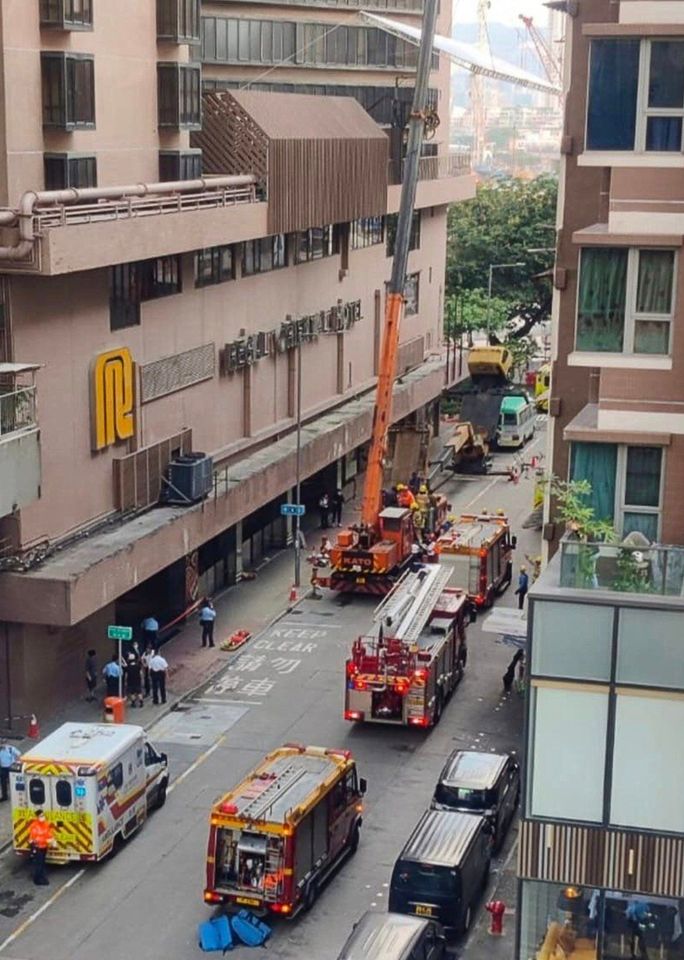 The accident on Sa Po Road in Kowloon City.

One of the workers was unconscious when officers arrived, and some required neck braces.

The injured were taken to Kwong Wah Hospital and Queen Elizabeth Hospital for treatment.

The Hospital Authority said one worker was in serious condition and the others were stable as of 4.15pm.

A spokeswoman for Emperor Motion Pictures confirmed the victims belonged to one of its production crews working on a film being co-produced with mainland Chinese company Seventh Art Pictures.

The workers were receiving treatment and the two companies would provide assistance, she said, adding insurance had been purchased for all crew members before shooting began.

The force has classified the incident as an industrial accident.