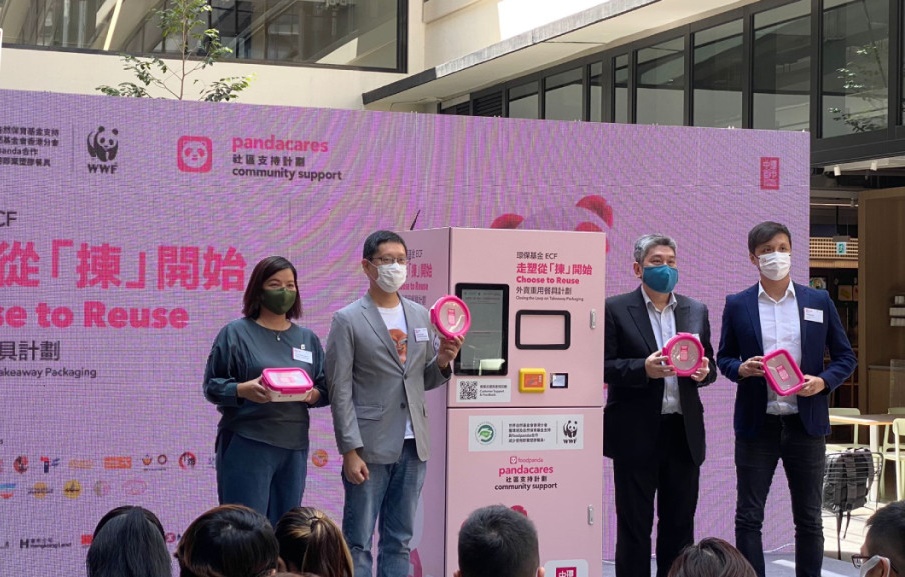 8,000 reusable takeaway boxes to be offered to reduce pollution
A non-government organization announced on Monday the launch of a food container recycling campaign, which aims to offer 8,000 reusable takeaway meal boxes for diners.
Under the 11-month-period scheme planned by World Wide Fund for Nature Hong Kong and in cooperation with 40 restaurants and the online food delivery platform Foodpanda, customers could choose to enjoy meals with reusable containers when ordering a takeaway.

Customers have to pay a HK$10 deposit for the reusable boxes when confirming their orders and return the containers to nine designated collection points afterwards. They could get back their deposit and an extra coupon of HK$10 for doing so.

"We will review the feedback and decide whether to expand the scheme," said Ryan Lai Wai-yan, Managing Director of Foodpanda Hong Kong.

"With the social distancing measures, takeaway services saw an increase during the epidemic, which caused severe plastic pollution," said Simon Wong Kit-lung, Chairman of Environmental Campaign and a restaurant industry veteran.