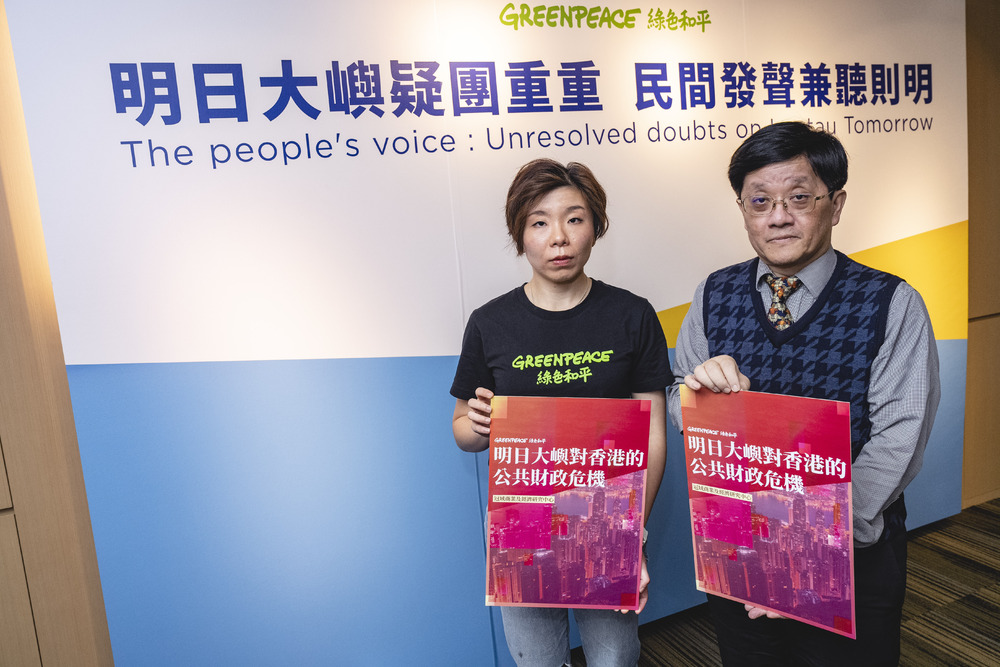 '$7tn black hole' fear over islands
Issuing bonds to fund the construction of the Kau Yi Chau artificial islands could create a financial "black hole" of HK$7 trillion debt, an economist said yesterday.
That came as part of Greenpeace's call for the project to be fully scrapped and the priority be placed instead on brownfield development in the New Territories.

Andy Kwan Cheuk-chiu, director at ACE Centre for Business and Economic Research, said Hong Kong's aging population and ongoing exodus would continue to undermine the islands' economic output, which the government expects to reach HK$200 billion per year.

"The Development Bureau has repeatedly stressed during the public consultation that the discussion should focus on how the government can 'do it right' rather than whether it should do it at all," said Greenpeace senior campaigner Chan Hall-sion.

Citing Census and Statistics Department data, which recorded a 26,000 drop in the workforce since January 2019, Kwan estimates that the labor force would continue to decline until 2069, in part due to an ongoing exodus and a rapidly growing proportion of residents aged 65 and over that made up 21.3 percent of the population in 2022.

Further instability, he added, could affect the linked exchange rate system, pushing the government into a "black hole" of structural deficit.

Asked whether the government's talent recruitment would help bring in high-quality labor, Kwan said the government faces strong competition in its drive to "snatch" 35,000 talents every three years. "Our government faces competition from other places, including Singapore and the United States."

He said the government could see itself in HK$7 trillion debt, even if it issues bonds worth HK$65 billion every year to finance the HK$580 billion Lantau Tomorrow project over a 10-year period.

He estimates an average annual economic growth of 2.6 to 2.9 percent from 2024 to 2027, significantly lower than the 3.7 percent projected in the budget.

Chan called for focus on 433 hectares of accessible brownfield plots, which are designated for the Northern Metropolis scheme, but are excluded from development plans.

She added that 100 hectares are idle sites near new developments, meaning they can be developed at a relatively low cost, with no extra transport infrastructure.