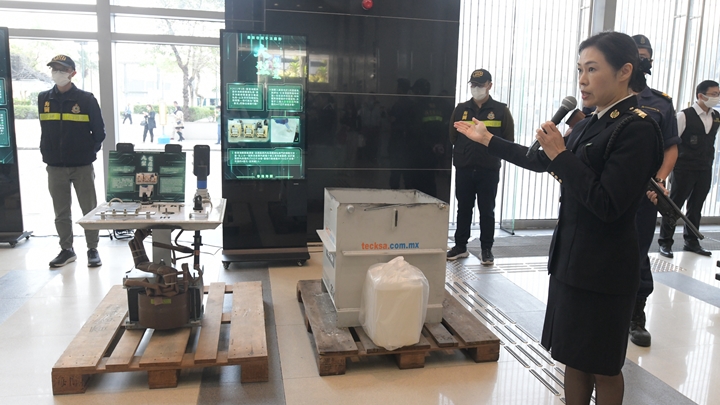 730 million illicit cigarettes seized by Customs last year, the largest amount in two decades
Customs announced on Wednesday that officers seized 730 million illicit cigarettes in 2022, breaking the record of annual figures for the past 21 years.
A total of 7,148 cases were detected by Customs last year, of which 3,436 were involved with smuggling cigarettes and 931 were about drug trafficking.

Over 730 million illicit cigarettes with a market value of HK$2.01 billion, as well as a dutiable value of around HK$1.4 billion, were seized by the enforcement last year, said commissioner of Customs and Excise Louise Ho Pui-shan.

She added that the number increased by 76 percent over 2021 and also the largest annual figure for the past two decades.

The number of drug trafficking-related cases increased 3 percent year-on-year with 6.9 tonnes of drugs intercepted last year, said Ho, and a haul of ice drugs valued at 1.1 billion was seized, marking the biggest case of its kind in Customs' history.

Not only Hong Kong but many Asian countries saw soaring smuggling cases, Customs said. The increasing amount of illicit cigarettes may be due to the rising tobacco price under inflation.

The number of seizures for smuggling items sees an increase this year with the relaxation of immigration measures in multiple countries after the pandemic, Ho added, noting Customs would recruit 90 inspectors and 170 officers to strengthen the enforcement capability.