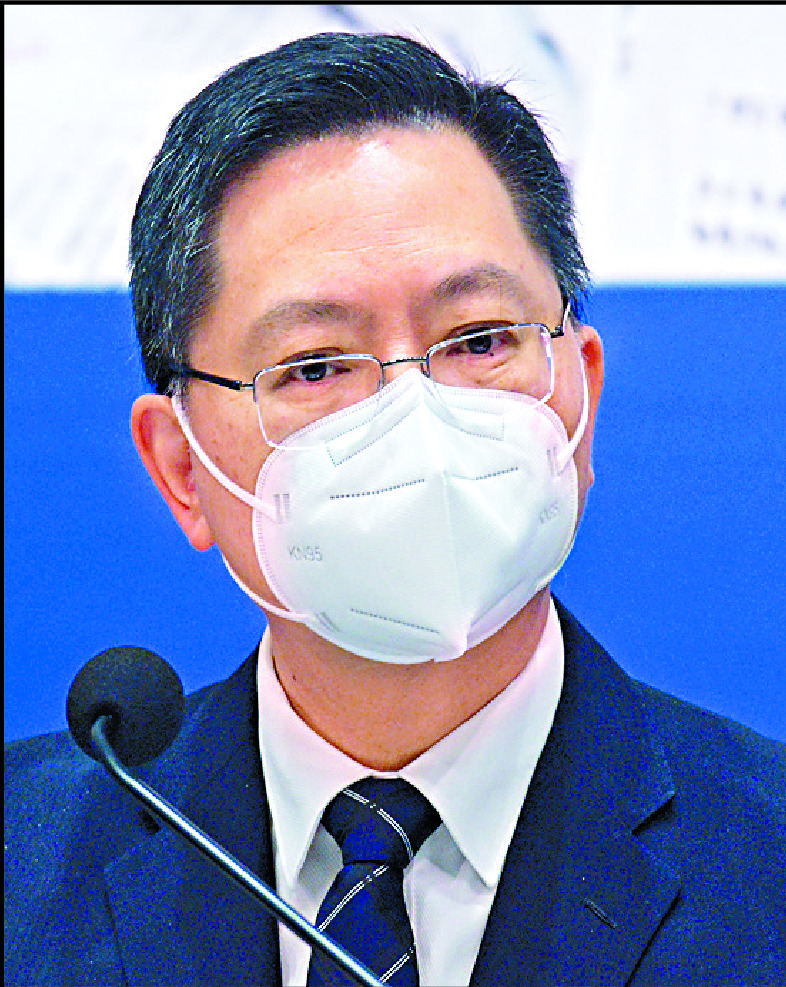 700,000 geared to cross border with code move
Over 870,000 people have registered on the Hong Kong Health Code system, including some 700,000 who have activated their accounts, Secretary for Innovation and Technology Alfred Sit Wing-hang said.
Speaking in a Legislative Council meeting yesterday, Sit said the government has set up mobile support stations at 25 MTR stations to help people register their health code accounts and use the "LeaveHomeSafe" mobile app.

"When the arrangement for the resumption of cross-boundary travel with the mainland is in place, the government will also deploy staff at relevant boundary control points to assist passengers in need of the code conversion in order to ensure a smooth, orderly and safe clearance process," he said.

Sit said some health code users indicated that they encountered problems during the initial launch of the system.

"Taking into account the public's views we have optimized the system by adding some new functions, such as simplifying the 'Forget Password' function which allows registered users to reset their password by just providing information about their identity document and using a one-time passcode received through SMS," he said.

Sit also said the main purpose of launching the Hong Kong Health Code is to implement a quarantine-free cross-boundary travel arrangement with the mainland, and Hong Kong travelers can apply to convert their information to Guangdong's "Yuekang Code."

"To ensure successful data conversion between the health code systems of the two places and the capability of handling a large number of code conversion applications, we have been maintaining communication and cooperation with relevant authorities in the mainland to develop and test the Hong Kong Health Code system," he said.