Their lawyers told the court their 'spontaneous' acts were only intended to facilitate crowd control.
Seven prominent Hong Kong opposition figures, including tycoon Jimmy Lai Chee-ying, penalised for their roles in an unapproved 2019 rally did not organise the event and were mere participants, their lawyers told an appellate court on Monday in seeking to quash their convictions.

Counsel for the appellants, who also included veteran democrat Martin Lee Chu-ming, told the Court of Appeal that the seven had merely walked at the front of the assembly-turned-procession on Hong Kong Island on August 18, 2019, while carrying a banner and leading a chant of slogans.

Lawyers argued the prosecution's evidence was insufficient to prove the accused had organised an unauthorised assembly, with some suggesting their "spontaneous" acts were only intended to facilitate crowd control.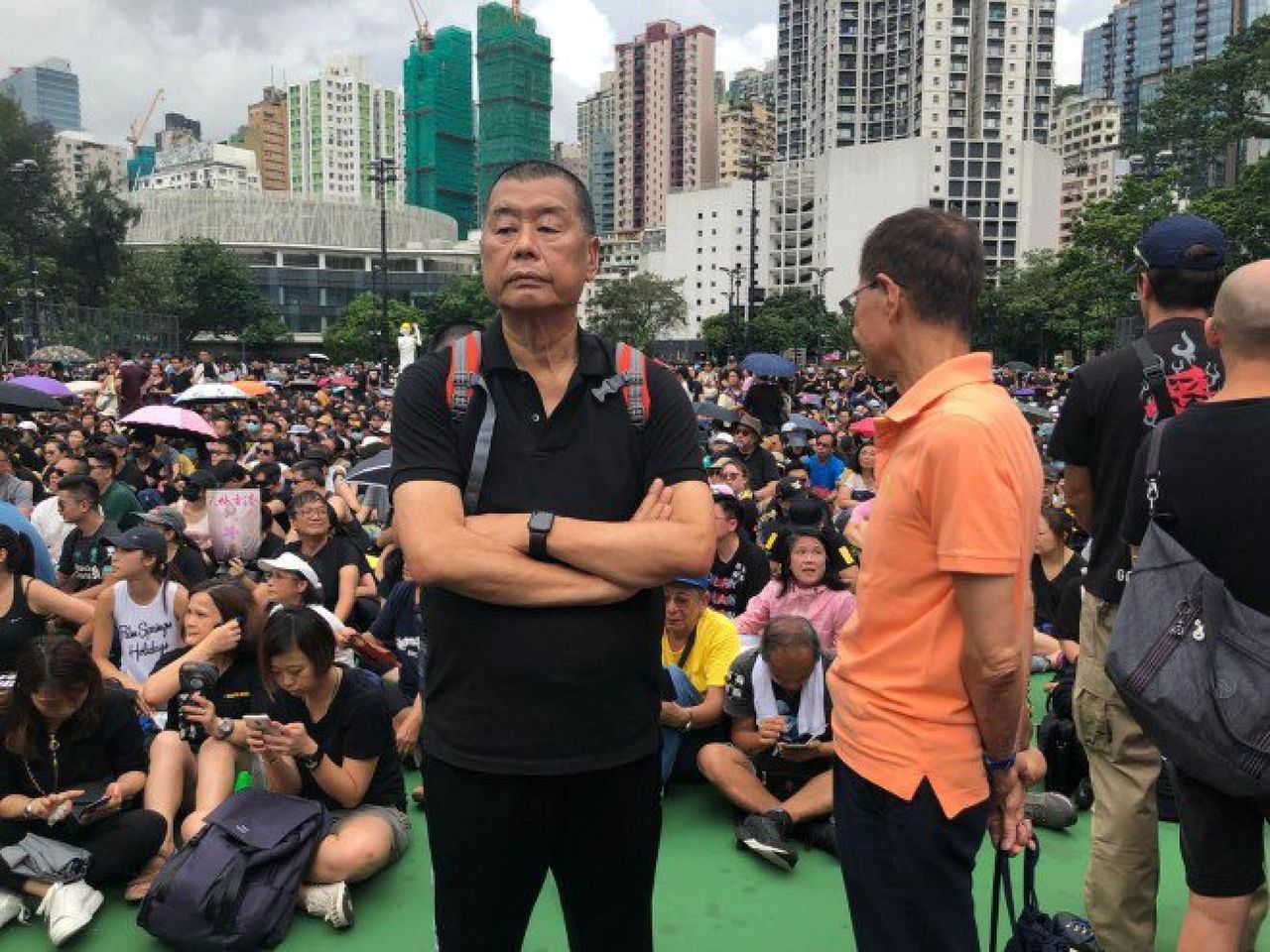 Lawyers for the appellants, including media tycoon Jimmy Lai, said the seven merely walked at the front of the assembly-turned-procession.
A District Court judge last year convicted the seven appellants of organising and taking part in an unauthorised assembly by turning a lawful gathering of 300,000 people in Victoria Park into an illegal procession to Central during the 2019 anti-government protests.
Also found guilty were ­former opposition lawmakers Albert Ho Chun-yan, Lee Cheuk-yan, Cyd Ho Sau-lan, "Long Hair" Leung Kwok-hung and Margaret Ng Ngoi-yee.
Judge Amanda Woodcock handed suspended jail sentences to Martin Lee, Albert Ho and Ng, while sentencing the remaining four to jail for between eight and 18 months.
All seven have served out their respective sentences, but Lai, Lee Cheuk-yan and Leung remain in custody pending trials under the Beijing-decreed national security law.
Central to Monday's court debate was whether the seven had planned for the public gathering to turn into a de facto march.
Senior Counsel Audrey Eu Yuet-mee, representing Lai, said he was not an organiser as he did not design the protest route.
Eu highlighted the significance of safely dispersing rally participants from the overcrowded Victoria Park, saying Woodcock had erroneously found the appellants to have acted in "direct defiance" of police.
Senior Counsel Philip Dykes, who appeared for Lee Cheuk-yan and Cyd Ho, emphasised the spontaneous nature of the march and said his clients merely "went along" with the procession and did nothing more than to "facilitate" its progress.
"There's a difference between organising and incidental acts of facilitation of a meeting in order," said Dykes, a former Bar Association chairman.
Court of Appeal vice-president Andrew Macrae referred to past cases in Britain to say a protest organiser did not necessarily have to be the one who formulated the protest route, a point which Dykes subsequently acknowledged.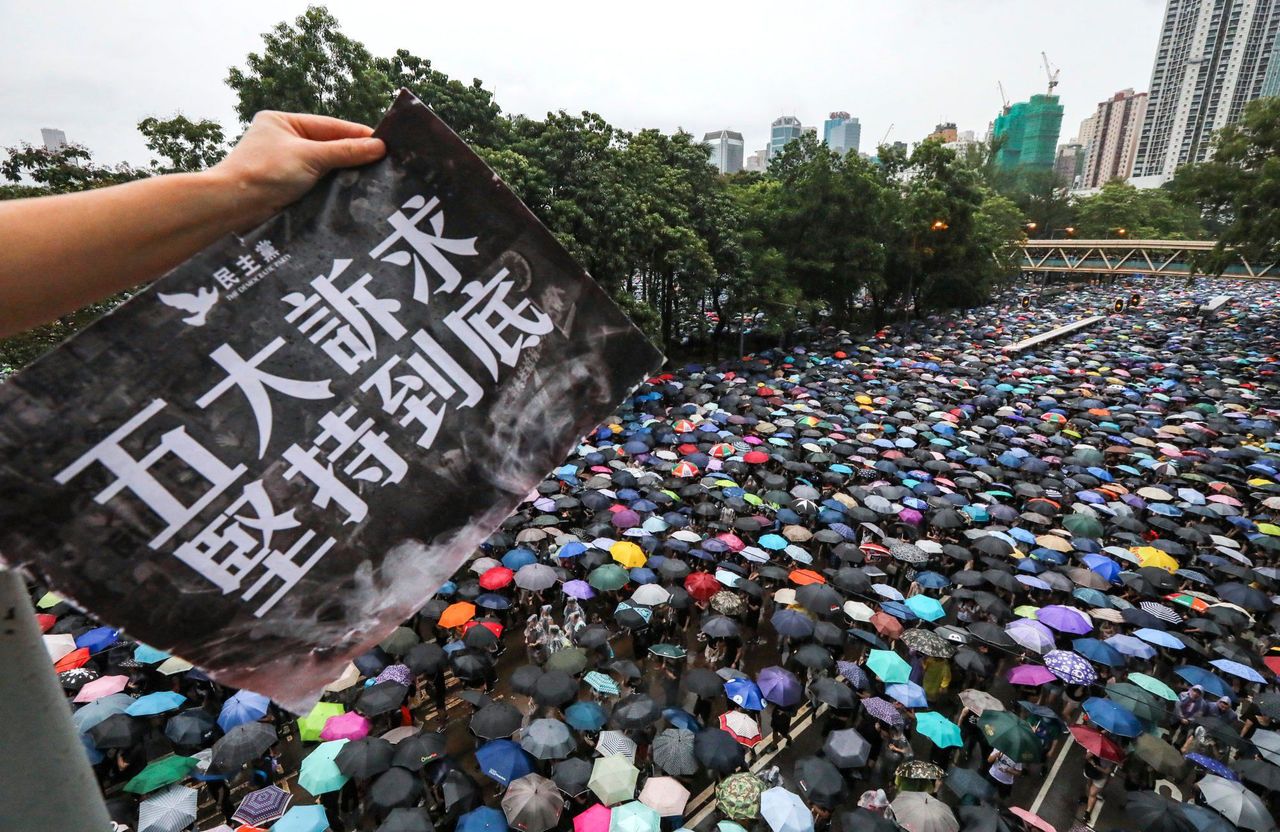 The prosecution highlighted the seven are well-known figures and their influence kept the public procession in place.

Other defence lawyers suggested their respective clients did not do anything that could lead the trial judge to the only irresistible inference that they were organisers of the banned event.

In reply, on-fiat prosecutor Pricislia Lam Tsz-ying highlighted the influence of the seven well-known individuals in keeping the public procession in place until the very end.

"Organising a public procession is not just about organising the route. It's about holding this public procession together," the barrister said. "Without their leadership, the public procession might fall apart."

The appeal court, also presided over by madam justices Maggie Poon Man-kay and Anthea Pang Po-kam, is expected to hear defence submissions on Tuesday concerning the seven's conviction of taking part in the event, as well as constitutional issues arising from the case.