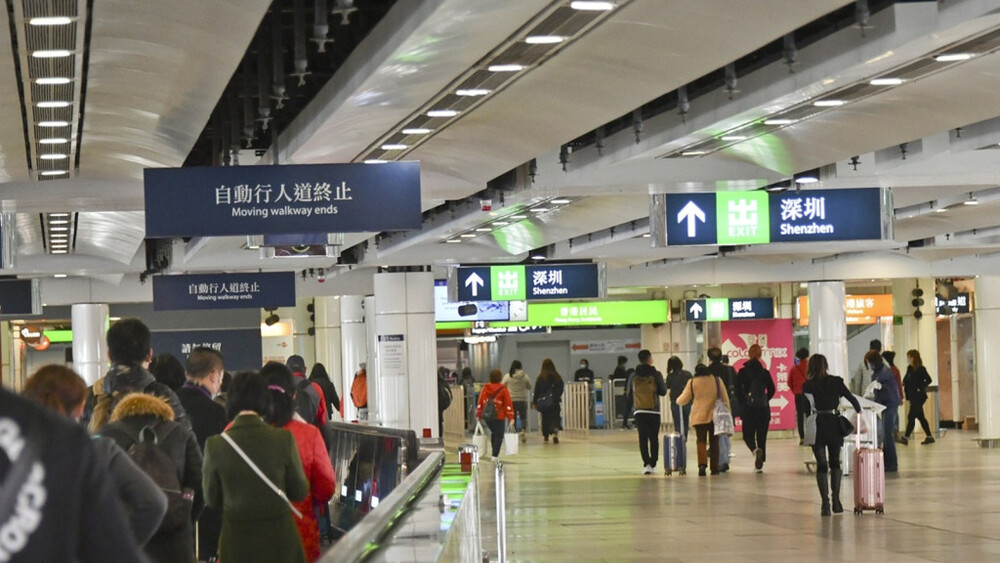 60,000 daily quota to travel to mainland after border reopens on January 8
With the mainland borders set to reopen on January 8, a daily quota of Hong Kong travelers heading to the mainland will be set at 60,000, Chief Executive John Lee Ka-chiu announced on Thursday.
Of which 50,000 of the quotas will be allocated for travelers using the three control points - Lok Ma Chau, Man Kam To and Shenzhen Bay, while the remaining 10,000 will be available for travelers entering the mainland through the Hong Kong International Airport, Hong Kong-Zhuhai-Macao Bridge and the ferry terminals.

The quota rule will also apply to mainland travelers heading to Hong Kong.

Travelers will be required to make their reservations online prior to their trip. However, the quota rule will not be applicable to Hong Kong residents traveling back to the city from the mainland, and mainland residents in Hong Kong traveling back to their homes across the border.

Read more: Border reopening with the mainland set for January 8

Speaking at the same press conference, Chief Secretary for Administration Eric Chan Kwok-ki explained that the 50,000 quotas will be shared among the three land control points, with 10,000 for Shenzhen Bay, 35,000 for Lok Ma Chau, and 5,000 for Man Kam To.

The reservation system will go online at 6pm today, which could be accessed through the HKSAR government website (www.gov.hk). Hong Kong citizens can make bookings for January 8 to March 4, while quotas for later dates will be made available week by week on each Sunday at 9am starting January 15.

People will be allowed to make reservations for a maximum of three companions for a single booking.

Meanwhile, Chan said authorities will allow cross-border students to return to Hong Kong campuses after the Lunar New Year. They will not be required to make any reservations for crossing the border.

Separately, Secretary for Transport and Logistics Lam Sai-hung told reporters that the high-speed railway connecting the mainland and Hong Kong will resume services no later than January 15, pending trail runs by railway operators to ensure safety when it goes back into service.