Some 62 per cent of students say anti-pandemic measures dampened their desire to socialise, according to poll.
Six out of 10 Hong Kong secondary school pupils fear meeting their peers without a mask, a survey has found, while head teachers have urged authorities to maintain full-day in-person classes for the sake of student development despite a recent surge in Covid-19 cases.

Hong Kong Lutheran Social Services released the poll results on Sunday, offering a glimpse of how social-distancing rules that came into force more than two years ago have influenced young people.

The survey, conducted in June and involving 1,051 local secondary school pupils, found that 63 per cent of the students were worried about having to remove their masks to meet people in the future, while 62 per cent said anti-pandemic measures had dampened their desire to socialise.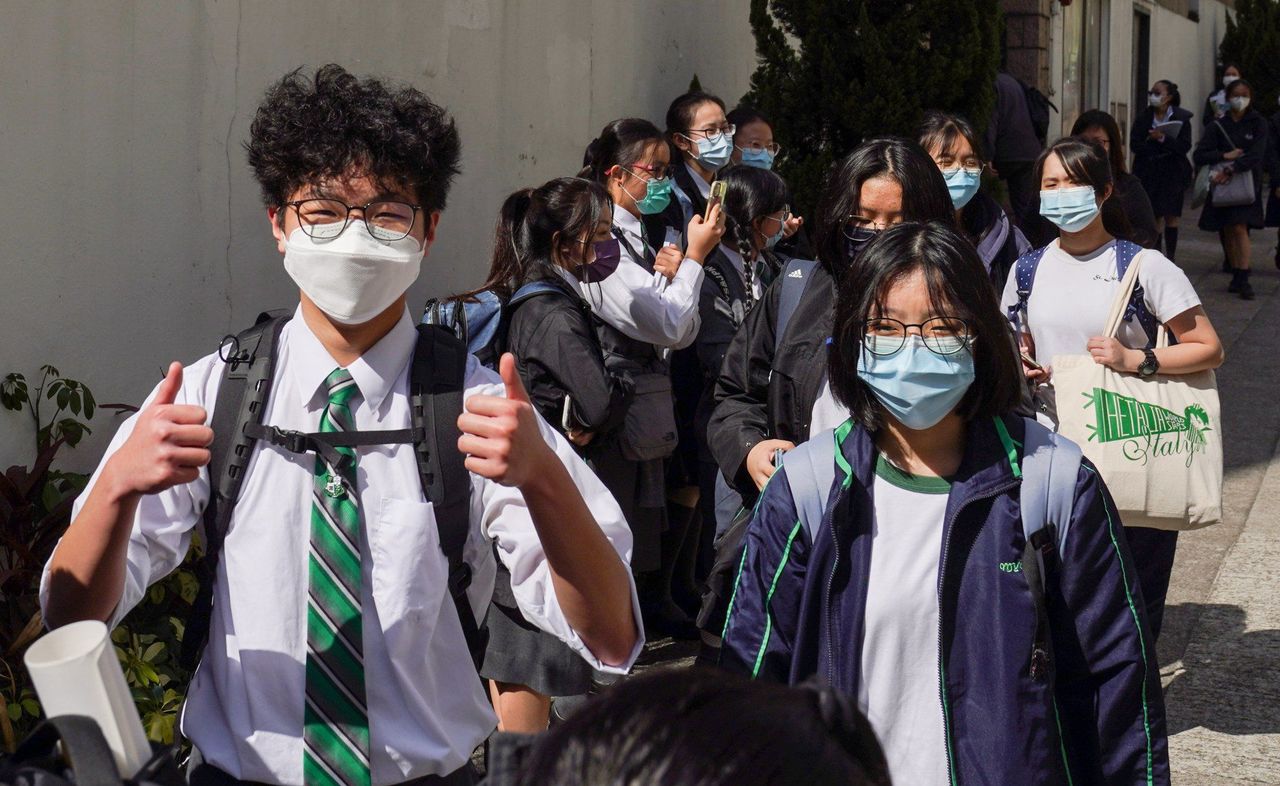 Some 62 per cent of students said anti-pandemic measures dampened their desire to socialise, according to poll.

Around 48 per cent admitted they were now more afraid to attend face-to-face events compared with pre-pandemic times, while about 40 per cent felt guilty during gatherings as they had to abide by social-distancing measures.

"The results have demonstrated that teenagers now tend to conceal their expressions and feelings behind masks," said Chu Ka-yin, a senior manager at the social services body.

"They lack opportunities to communicate through expressions, and might be socially withdrawn in the future as they fear interacting with others without a mask."

The organisation said pupils should pay more attention to social needs and try their best to stay motivated to interact with others and build good relations with their peers. It also urged schools to arrange more group activities with fewer participants so students could gradually get used to social interaction.

The survey findings came as school principals urged authorities to maintain full-day in-person classes for students' development after Secretary for Education Christine Choi Yuk-lin warned that the current arrangements could be suspended if daily Covid-19 cases hit 10,000. The caseload stood at 9,708 on Sunday.

Legislator Chu Kwok-keung, a primary school principal and lawmaker in the education functional constituency, said many parents and principals had expressed wishes for full-day in-person classes.

"Are half-day classes really beneficial for students? Some secondary school principals have told me that after half-day classes, activities for the rest of the day are not arranged very well. Some students may play video games or become addicted to the internet," he said.

"Parents and schools think that the proportion of severe [Covid-19] cases is not very high, hoping that the government will spend more time to consider their options."

Lau Yiu-hung, chairwoman of the Wong Tai Sin District Secondary School Heads Association, said she did not see the need to suspend full-day classes at the moment.

"When the daily caseload reaches more than 10,000, if a majority of the infections are found at schools, there may be a need to suspend full-day [in-person] classes. But at the moment, we don't see a lot of cases coming from schools," Lau said.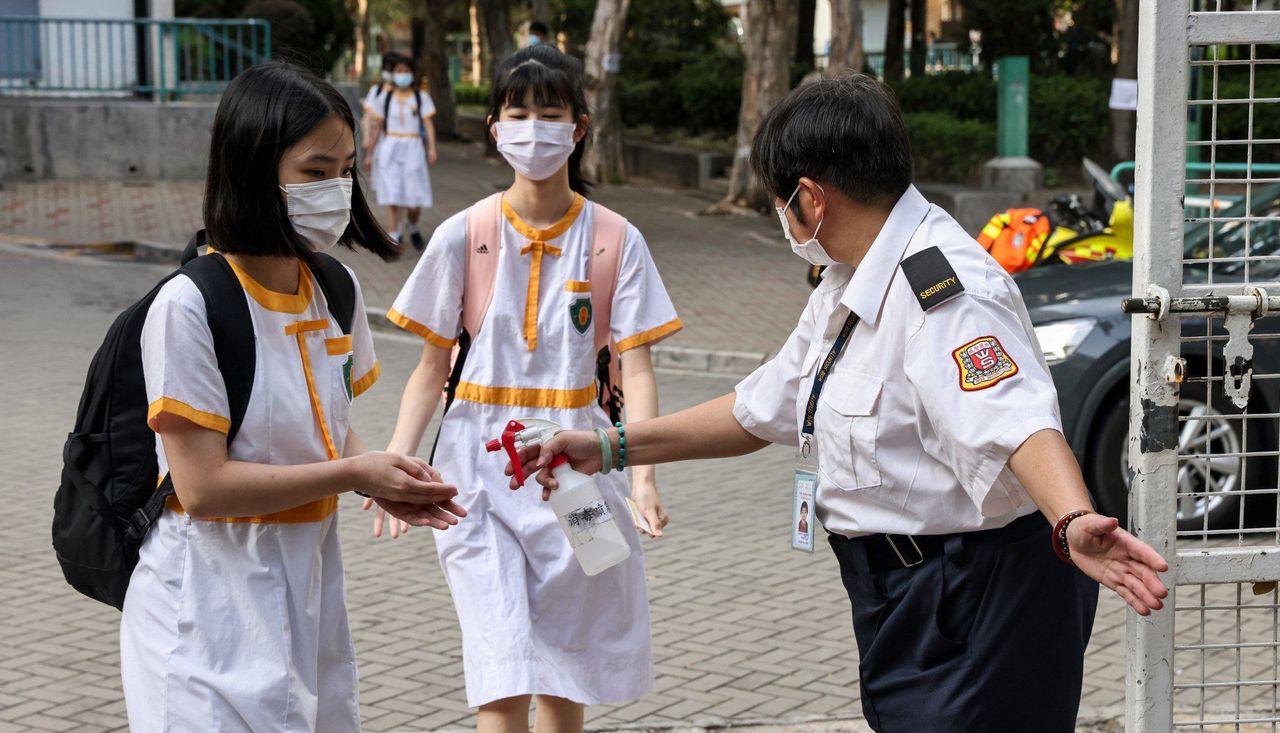 School principals have urged the government to maintain full-day in-person classes for the sake of pupil development.

She added that the current anti-epidemic measures, under which students and staff were required to take daily rapid antigen tests, had been effective and that the government would request a class or school suspension if infection clusters were found.

Wong Ching-yung, principal of Scientia Secondary School in Ho Man Tin, said he also hoped schools would be able to operate full-day face-to-face classes in September when the academic year started.

"The city's current epidemic situation will just repeat in the future. If we suspend schools every time, it will have a huge impact on the education sector," he said.

"Lessons haven't been running smoothly in recent years and online classes are not very effective for students … A lot of moral education can't be done online and we can only teach them academic knowledge."

In case of a suspension, Wong said he hoped the government could offer flexibility, such as allowing schools with a more than 90 per cent vaccination rate to continue face-to-face classes.

But Professor Ivan Hung Fan-ngai, a government adviser and chief of the University of Hong Kong's infectious diseases division, agreed with Choi's suggestion to suspend full-day face-to-face classes to avoid cross-infection at lunchtime and further outbreaks.

He said even though all students were required to conduct daily RAT tests, full-day in-person classes should be delayed to prevent those who might be carrying a low viral load not detected through testing from passing on the infection during the lunch break.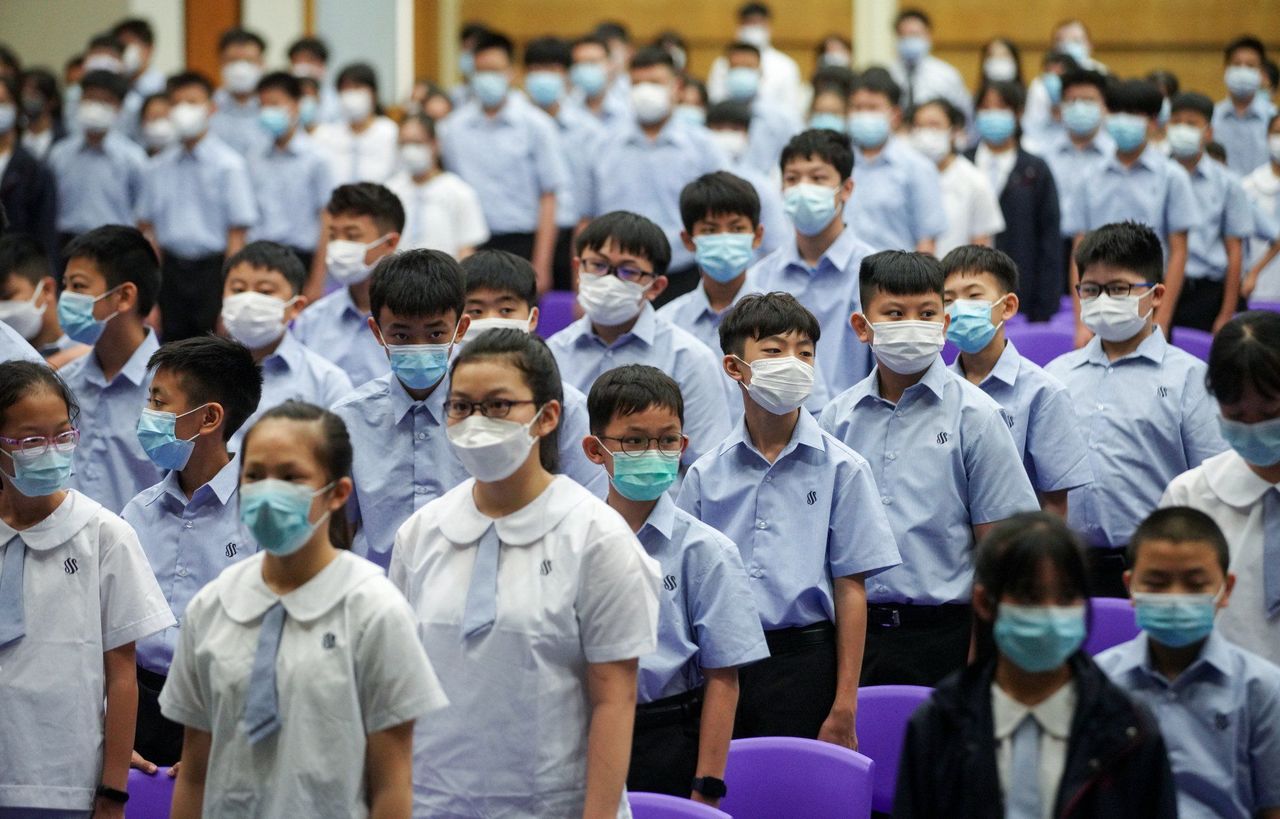 The government might consider suspending full-day face-to-face lessons if the daily coronavirus tally hits the 10,000 mark.

Half-day school, however, should be maintained regardless of infection numbers, he added.

"This is to balance the children's psychological status and education. Zoom classes are very ineffective and difficult for the children to concentrate," he noted.

Choi earlier said authorities had told schools that half-day face-to-face lessons would be regarded as the minimum in the coming academic year.

She also elaborated on a proposed reward scheme by the Education Bureau to encourage vaccination among pupils.

Under the programme, kindergartens, primary, secondary and special schools that have secured a 90 per cent vaccination rate for the third dose will receive a gold award, while those achieving 80 per cent and 70 per cent will be awarded with silver and bronze prizes, respectively.

Currently, schools are allowed to conduct full-day in-person classes if at least 90 per cent of students have received at least two doses of a Covid-19 vaccine and all staff have completed two jabs.

Principal Wong said he acknowledged the government's efforts to boost intake of the third jab in schools via the reward scheme, but he did not think it would act as an incentive.

"Schools promote vaccination out of health concerns and social responsibility. Prizes do not fall within our considerations," he said.