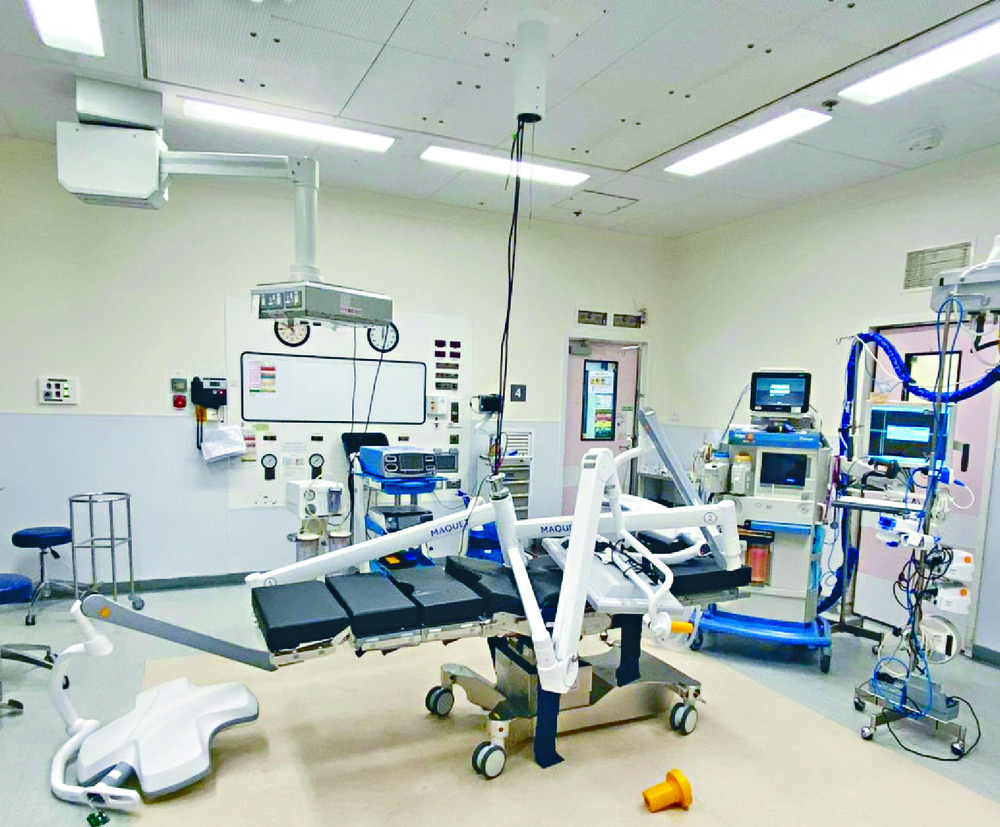 6,200 mishaps recorded in public hospitals since 2020
Public hospitals have recorded more than 6,200 facility and equipment mishaps in the past three years, but most of them were "minor incidents" not involving casualties or service disruptions," acting secretary for health Libby Lee Ha-yun said.
Lee was answering a question by Election Committee lawmaker Lai Tung-kwok, who pointed to the frequent reports of equipment mishaps and ceiling collapses at public hospitals recently.

Acting for Secretary for Health Lo Chung-mau who went on a three-day Guangdong work trip from yesterday, Lee said the Hospital Authority has established an internal Advance Incident Reporting System to encourage staffers to report issues so the management can conduct risk assessment and announce major events timely.

"The team seeks to identify the root causes and solve systematic problems through analysis and investigation of the reported incidents," she said.

She provided the breakdown of incidents reported since 2020.

Although the authority had not categorized spalling of concrete ceilings or suspended medical equipment in the system, 1,611 facilities and environment related incidents were reported in 2020, 1,898 in 2021 and 1,495 last year.

Records also showed 329 reports related to medical equipment, apparatus and consumables in 2020, 482 in 2021 and 461 last year.

These add to a sum of 6,276 incidents in three years, and only 21 of them were unannounced, including 11 in 2020, nine in 2021 and one last year.

"The HA has been upholding the principle of openness and transparency for making external announcements on major incidents of public hospitals," Lee said, adding factors including casualties, impact to services and seriousness of the incidents were taken into account.

"Most of them were minor incidents not involving casualties or service interruptions. The HA had not considered them major incidents and hence did not make public announcements," she said.

Following recent incidents including the collapse of surgical light and concrete ceilings, Lee said the authority has in this month set up the Review Committee on Medical Equipment and Facility Maintenance to advise on contractual arrangements and inspect all facilities within a month.

The acting secretary said the authority currently operates 43 public hospitals, 49 specialist out-patient clinics and 74 general out-patient clinics in more than 300 buildings consisting some 3 million square meters of floor area.

"Among them, about 100 buildings are 30-50 years, and about 130 buildings are over 50 years old," she said.