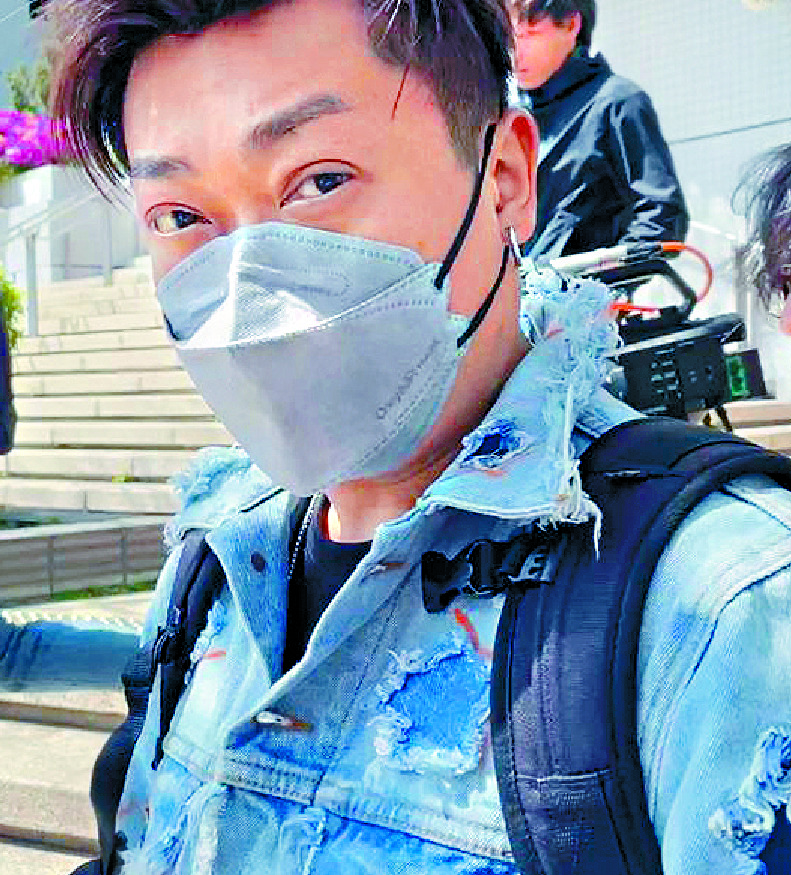 $50k bail for alleged escape accomplice in model murder case
A 41-year-old yacht company employee accused of helping an alleged murderer in an attempt to escape to Macau in the gruesome killing of model Abby Choi Tin-fung was granted HK$50,000 bail by a Kowloon City magistrate yesterday.
Lam Shun, a friend of Choi's ex-husband Alex Kwong Kong-chi, was arrested last Thursday in Sheung Wan.

Lam, charged with assisting an offender with intent to impede his apprehension or prosecution, appeared before acting principal magistrate Peony Wong Nga-yan at Kowloon City Magistrates' Courts.

He was granted bail for HK$50,000 in cash, banned from leaving Hong Kong and required to report to the police twice a week.

Taking no plea, Wong adjourned the case to May 8 for further police investigation.

The court has heard that Lam helped secure a speedboat for Kwong, 28, to escape to Macau on February 24 despite knowing that he had committed a crime.

Lam was alleged to have made the arrangement for a HK$300,000 reward.

Kwong, his father Kwong Kau, 65, and elder brother Anthony Kwong Kong-kit, 31, were charged with murdering Choi in a Lung Mei village house in Tai Po on February 21.

Kwong's mother, Jenny Li Sui-heung, 63, was charged with perverting the course of justice for destroying evidence against herself on February 23.

The four family members being remanded in jail custody will return to the court on May 8.

Kwong Kau's mistress, surnamed Ng, 47, was also arrested for allegedly helping to rent the Tai Po village house where Choi was dismembered and a flat in Tsim Sha Tsui to harbor Alex Kwong. She was released on bail pending investigation.

DNA tests confirmed the skull and two legs found in the Tai Po house belonged to Choi, according to forensic reports.

Other body parts are still missing.

Meanwhile in the Legislative Council, lawmakers questioned the government how Kwong Kau came to own a HK$2 million subsidized flat in Kwai Chung after a HK$72 million luxury property at Kadoorie Hill in Ho Man Tin was bought under his name.

Roundtable lawmaker Michael Tien Puk-sun said the case was "absurd."

"A suspect in a recent murder case owns a luxury property but was still able to buy a subsidized flat with a green form. We are all curious how the government has supervised the scheme," Tien said.

Housing director Agnes Wong Tin-yu said it was an "extreme example".

Wong said green form applicants were not required to declare assets, and undertook to ask the Housing Authority to conduct a review.