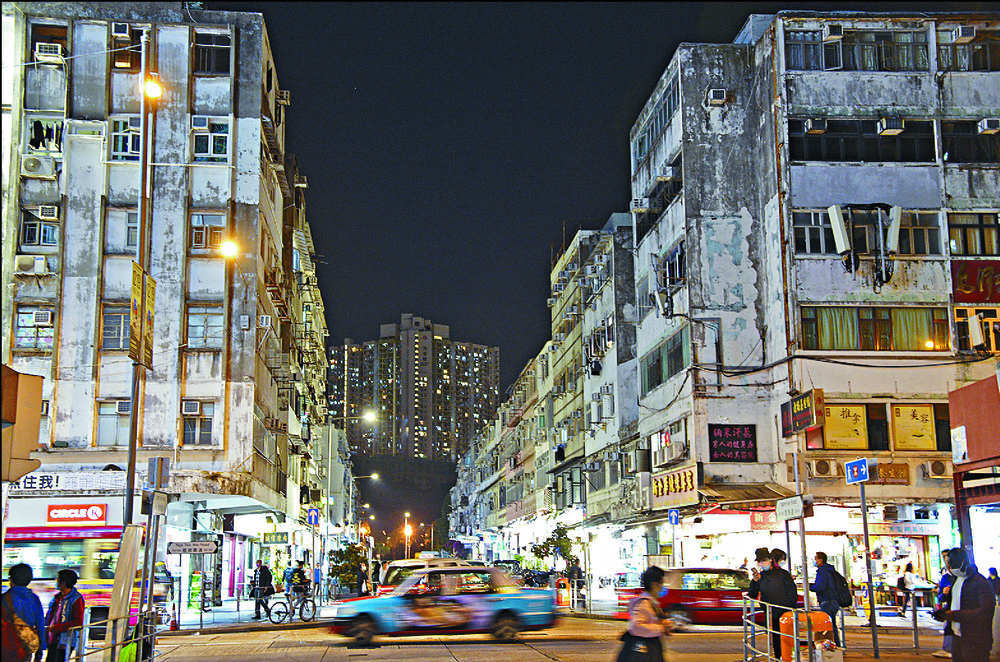 $500m renewal push for old areas
The Urban Renewal Authority is planning to spend HK$500 million on the restoration and maintenance of old buildings in Kowloon City, Yau Ma Tei, Mong Kok and Sham Shui Po, managing director Wai Chi-sing said.
Wai also said the URA has contacted about 90 percent of residents and merchants who would be affected by redevelopment project in the Lung Shing area in Kowloon City.

Writing in his blog yesterday, Wai said that in the past two weeks, the URA has sized up the occupancy situation with the units.

The URA has started the planning procedures by submitting a draft development scheme plan to Town Planning Board.

Wai said many people have suggested that the URA speed up rebuilding the Lung Shing area.

"However, the whole area covers an area of more than 170,000 square meters and involves more than 600 buildings of different ages and conditions," Wai said.

"For buildings that are not currently in need of redevelopment, we must implement a diversified urban renewal model through building rehabilitation, conservation and revitalization strategies to slow down the aging of buildings to reduce the waste of resources," he added.

Wai said the URA will conduct a "small-area rehabilitation" approach to maintain the buildings that were built around 40 years ago from Nam Kok Road to Tak Ku Ling Road.

"We will proactively contact owners and owners' corporations and come up with a comprehensive and specific maintenance plan to improve the condition and management quality of the buildings," Wai said.

The URA is using its experience in building rehabilitation and "place-making" plans - aimed at creating public spaces that promote well-being - in other old areas while working on Kowloon City projects.

The HK$500-million project "includes building rehabilitation, 'small-area rehabilitation' schemes, building revitalization and place-making, as well as promotion for preventive maintenance," he added.

Apart from providing a variety of subsidy schemes and technical support, the URA will also provide additional monetary incentives to encourage home owners to conduct maintenance and promote preventive maintenance, according to Wai.

It is also planning to widen and green pedestrian paths and back alleys, improve the design of public places and beautify the external walls of buildings in Kowloon City, so that the old buildings in the area could be integrated with the new projects.