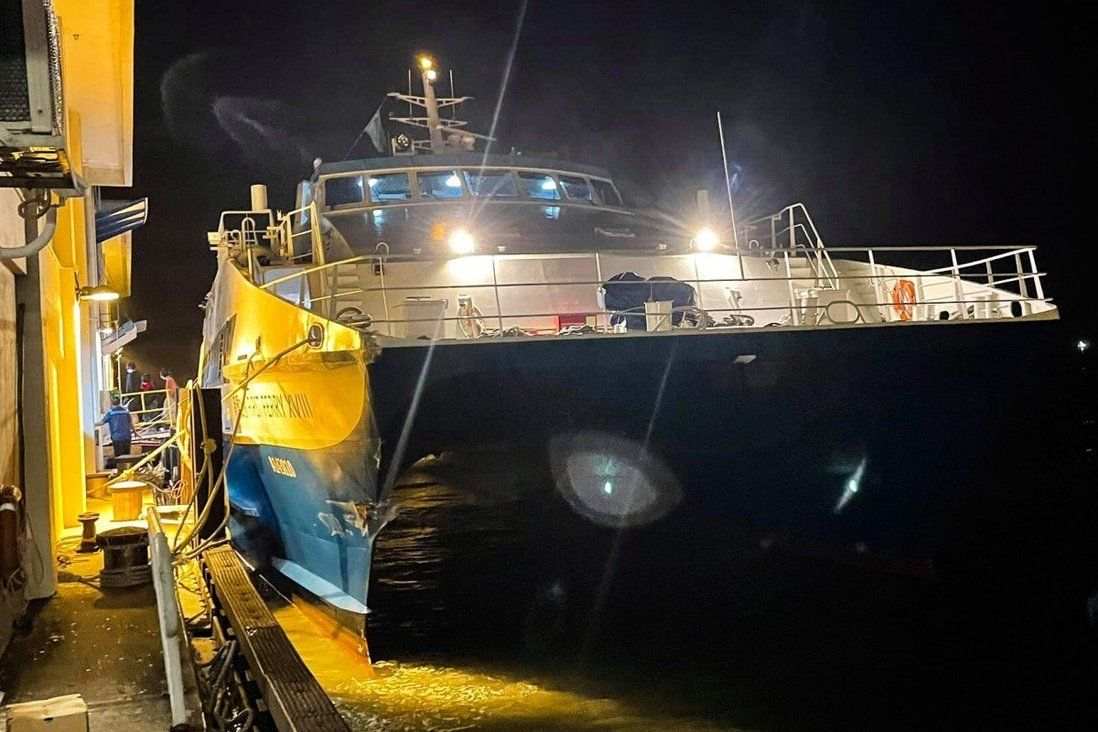 5 injured after Hong Kong ferry hits Mui Wo pier while docking
Sun Ferry says technical glitch could be behind incident, pledging an investigation.
Five ferry passengers in Hong Kong sustained minor injuries after their vessel hit the edge of Mui Wo pier on Tuesday night.

According to police, officers received a report from Sun Ferry staff at 8.41pm, involving an operator on the Central route who had lost control, with the vessel slamming into the pier while docking at the island.

"Two men and three women on board suffered minor injuries and were sent to a clinic on the island for treatment," a police spokesman said.

The ferry's right bow was slightly damaged from the incident.

Sun Ferry told local media that a technical glitch could have occurred, and the company had reported the case to relevant authorities, pledging an investigation.

Last month, a ferry on the same route slammed into Central Pier No 6 amid choppy waves in Victoria Harbour. Seven people on board were slightly injured.