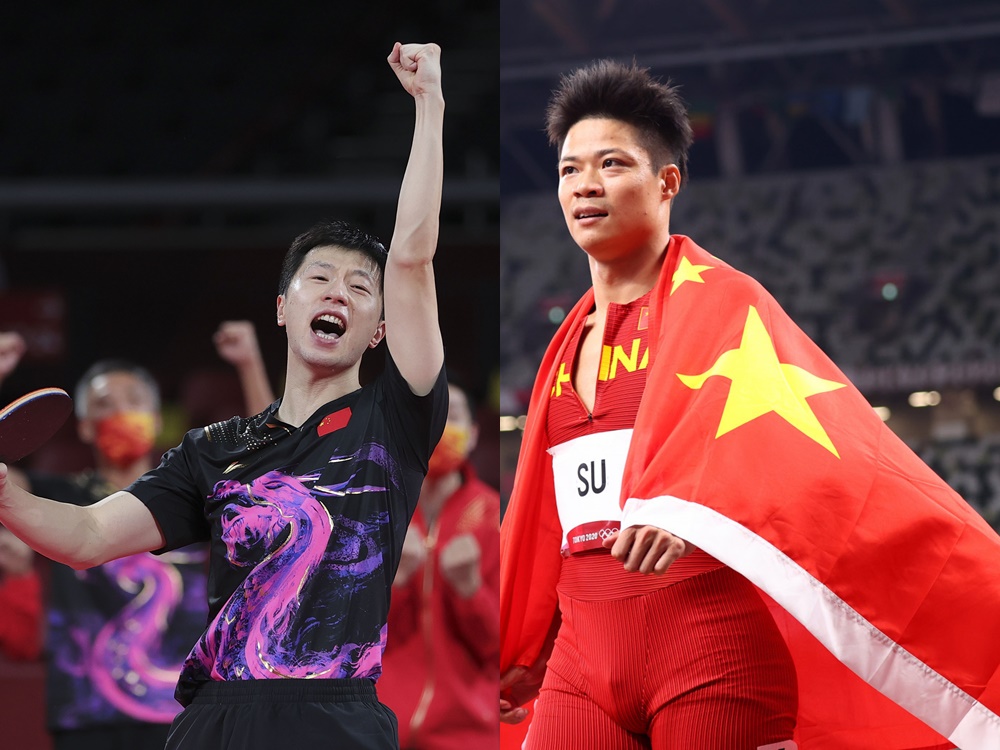 5,300 tix to meet 29 mainland Olympics athletes on sale from Friday morning
A total of 5,300 tickets to meet with 29 mainland Olympics athletes will be available for sale at the City Ticketing website from 10 am on Friday.
The top national team athletes who competed in the Tokyo Olympic Games will visit Hong Kong from December 3 to December 5.

Top runner Su Bingtian, the 100m Asian record holder, and table tennis player Ma Long will be among the star athletes to greet Hong Kong citizens.

The delegation will meet the public and attend the Sports Demonstrations by Mainland Olympians from 9.30am to 11.30am on December 4.

Two groups of athletes will give badminton, fencing, gymnastics, and table tennis demonstrations at Queen Elizabeth Stadium and diving and swimming demonstrations at Victoria Park Swimming Pool.

Since both demonstrations will be held at 9.30 am, citizens can only choose one of the two performances.

The "Mainland Olympians Variety Show" will be held at Queen Elizabeth Stadium on the same day from 5 pm to 6.30 pm, during which the public can see the athletes again.

Tickets will be available for sale at HK$20 each via the Internet, mobile app, and credit card telephone booking services of URBTIX, whereas there will be no concessionary tickets, and each person can purchase a maximum of two tickets each time.

Real-name registration is required for the tickets. Each ticket holder must present proof of identity that contains the same name and a photo for confirmation, or else the ticket holder will be refused entry, and the tickets will be non-refundable.

Ticket holders are prohibited from amending information on the tickets or transferring the tickets to others.

A Leisure and Cultural Services Department spokesperson reminded that there will be no ticket collection service at the venues on the event day. Before the events, ticket holders must collect tickets at URBTIX box offices or at the Cityline ticket dispensing machines.