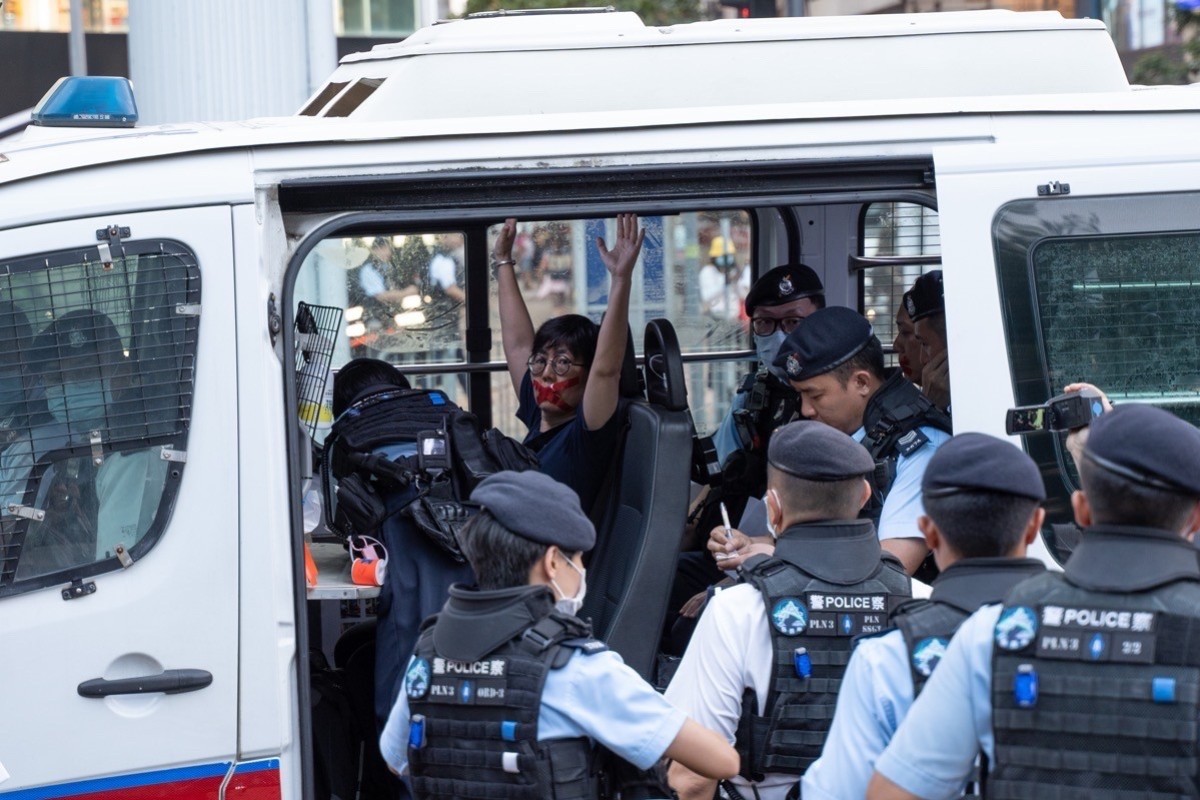 Four Arrested in Hong Kong for Protests Near Tiananmen Square Vigil
Four protesters were arrested in Hong Kong on Saturday in connection with disruptions to public order and sedition near Victoria Park ahead of the June 4 anniversary, according to police.
The arrests came as pro-Beijing groups held a carnival celebrating the nation's diversity in the park, which had been the site of a previous annual vigil for those who died in the Tiananmen Square crackdown.

Lan Ka-yee of the Tiananmen Mothers group was seen being taken away in a police van outside the park.

It is not clear what charges the protesters may face.

The arrests come as tensions continue to simmer in Hong Kong, with protesters and police regularly clashing in the streets.

The Chinese government has accused foreign powers of fomenting unrest in the territory, which has been governed by China since 1997 but maintains a high degree of autonomy.