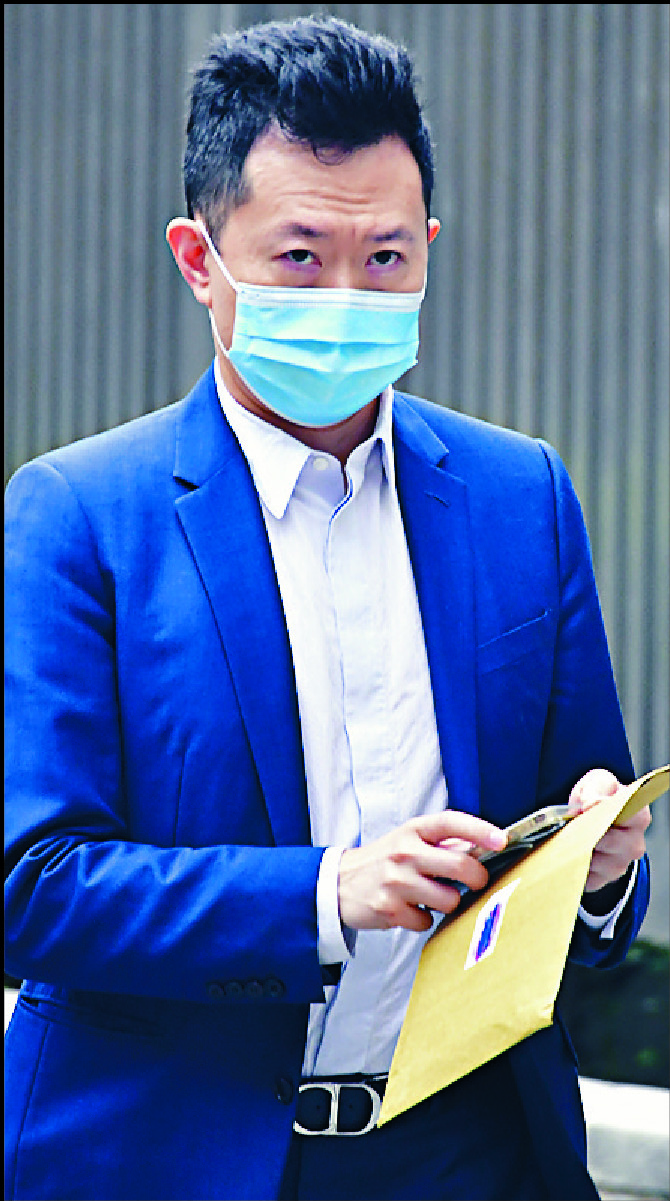 $4.5m bail forfeited by Chim co-accused
A district court has ordered the forfeiture of HK$4.5 million in bail posted by a 49-year-old businessman after he had failed to report back with the police since October and missed a court hearing for a fraud and money laundering case related to former lawmaker Chim Pui-chung and his son.
The businessman, Ma Zhonghong, was charged with conspiracy to defraud for concealing a "backdoor listing" agreement and dealing in HK$42 million of crime proceeds along with Chim, his son Ricky Chim Kim-lun and a woman Wong Poe-lai

With Ma not showing up for a court hearing on October 25, judge Kwok Wai-kin issued a warrant for his arrest that day.

As for another HK$1.5 million in sureties paid by three people, Kwok said he will need more time to consider whether the sum should also be confiscated and will hand down a written judgment later.

The prosecution said Ma turned himself in to the Immigration Department last September, admitting he was smuggled into Hong Kong by sea in June. He was remanded in November and granted bail of HK$4.5 million cash and another HK$1.5 million in sureties in May.

He was required to report his whereabouts and schedules to the Independent Commission Against Corruption, be fitted with a GPS tracking device, adhere to a curfew, live at a designated hotel in North Point and report back to the police. He was also banned from leaving Hong Kong or taking a boat.

On October 3, the ICAC went to his hotel when he failed to report his whereabouts, finding only the tracking device there.

After checking surveillance camera footage, ICAC officers found Ma had left the hotel at 4am that day.

His three relatives who paid the HK$1.5 million in sureties - his sister-in-law who paid HK$1 million and two elderly relatives who paid HK$400,000 and HK$100,000 - appealed to the court not to confiscate the money they had put up.

They told the court Ma had been of good character when he was young but barely stayed in touch with them after growing up. They only agreed to help pay for the sureties due to requests by family members.

The three appealed for the money back, saying they do not have a high income and are not in good health.

Prosecutors, however, said, they were aware that Ma had been smuggled in, indicating there was a higher risk of him fleeing illegally.

They also failed to contact Ma frequently to ensure that he abides by all bail conditions.

The court will decide whether to confiscate the sureties for this case on December 13.

Ma has also been charged with entering Hong Kong illegally.