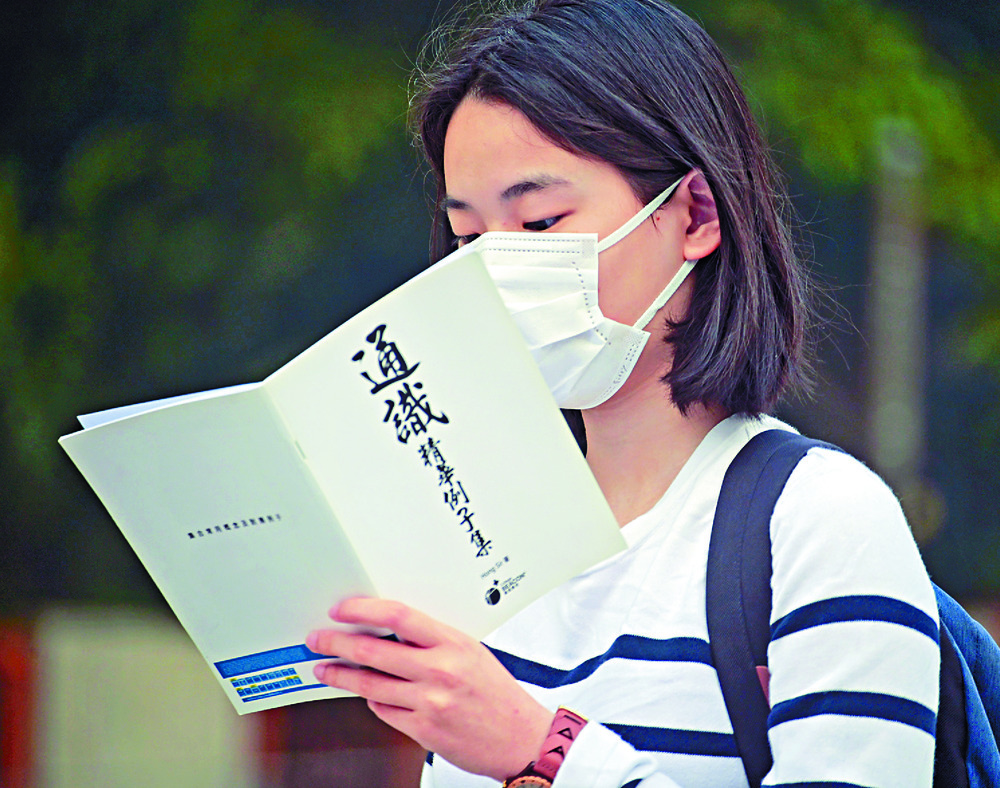 $300,000 boost in push for liberal studies revamp
Some 450 secondary schools will each receive HK$300,000 to improve the revamped liberal studies subject, Secretary for Education Kevin Yeung Yun-hung said yesterday.
That news came on the same day guidelines for the liberal studies subject, which will be renamed "citizenship and social development" in September, were sent to schools, he said.

Writing in a blog post, Yeung said schools - including government and aided schools, as well as direct subsidy institutions - could use the subsidy to support teaching and organizing a range of learning activities, including developing and purchasing learning supplies and holding joint school learning activities.

The HK$300,000 subsidy, which will take the form of a one-off grant, will be distributed starting from the 2021-22 academic year. "The Education Bureau has also discussed staffing arrangements with secondary schools, and found that schools are able to handle the manpower allocation of the citizenship and social development subject," Yeung said.

He added that the bureau is working on teaching materials, worksheets and courses for self-study. The materials will be uploaded online for schools to use, he added.

Some of the materials previously compiled by the bureau for the liberal studies subject are also suitable for the citizenship and social development subject, and the schools may continue to use them for that purpose, Yeung said.

He also said the subject's textbook will be included in the textbook reviewing system - the same as the other subjects.

The bureau has also issued guidelines to publishers, informing them it expects that the reviewed textbooks will be available for students next year and be used in the 2022-23 academic year.

According to the bureau's guidelines about the textbooks regarding the new "citizen and social development" subject, the content and information in the textbooks must be accurate, factual, well-structured, diverse, timely and objective. It should also include views from multiple perspectives and refer to information provided by official and credible organizations.

Other guidelines warned teachers and students of "a mix of factual and fake information" on the internet and social media, and that they should carefully evaluate the accuracy of information when selecting information to use for teaching and learning.

It also warned teachers and students to avoid making personal opinions on the web too quickly if the information they have comes from unknown sources.

Yeung said it will be arranged for students to visit the mainland, which is an important part of the new subject.