Secretary for Home Affairs Caspar Tsui, Immigration Director Au Ka-wang and political assistant Allen Fung leave Penny's Bay camp.
Three senior Hong Kong officials who joined 200 others at an infamous birthday party attended by an Omicron patient earlier this month were allowed to leave a quarantine camp on Monday after the mandatory length of stay was eased.

The party escalated into a political crisis for city leader Carrie Lam Cheng Yuet-ngor, with Beijing calling on her to take swift action against the dozens of officials and lawmakers who attended.

Secretary for Home Affairs Caspar Tsui Ying-wai, Director of Immigration Au Ka-wang and Allen Fung Ying-lun, political assistant to the development minister, were originally ordered to stay at the Penny's Bay facility for 21 days after being identified as close contacts of the confirmed Omicron case.

Secretary for Home Affairs Caspar Tsui.

But the trio were allowed to return home for self-monitoring on Monday, after health officials announced plans the day before to extend a policy of reducing the isolation period from 21 days to 14 after the last day of exposure to more people, as the incubation period of the variant was relatively short.

It was not immediately clear how many of those involved in the party were allowed an early release apart from the trio. The Chief Executive's Office said it had been notified that three officials had completed 14 days of quarantine. According to one of Tsui's Facebook posts, he entered the facility on January 6.

Tsui was seen leaving the government-run camp by car at about 7.30pm without talking to the press.

He later said through his press secretary that he had received a notification from the Department of Health that he had met the required conditions for release, including negative test results for the coronavirus, and that he had returned home. Tsui must follow up with screening at a community testing centre.

The minister earlier offered an apology for attending the January 3 party for Witman Hung Wai-man, the principal liaison officer for Hong Kong at the Shenzhen Qianhai Authority and a local delegate to the National People's Congress.

Authorities also confirmed Au and Fung had left the quarantine centre.

A spokesman for the Immigration Department said Au had completed quarantine on Monday and left the camp that night.

He would be carry out self-monitoring at home for seven days, during which he had to undergo other tests, the spokesman added. He was expected to return to work on January 25.

He said Au had once again apologised to the public for the extra burden he had brought to society.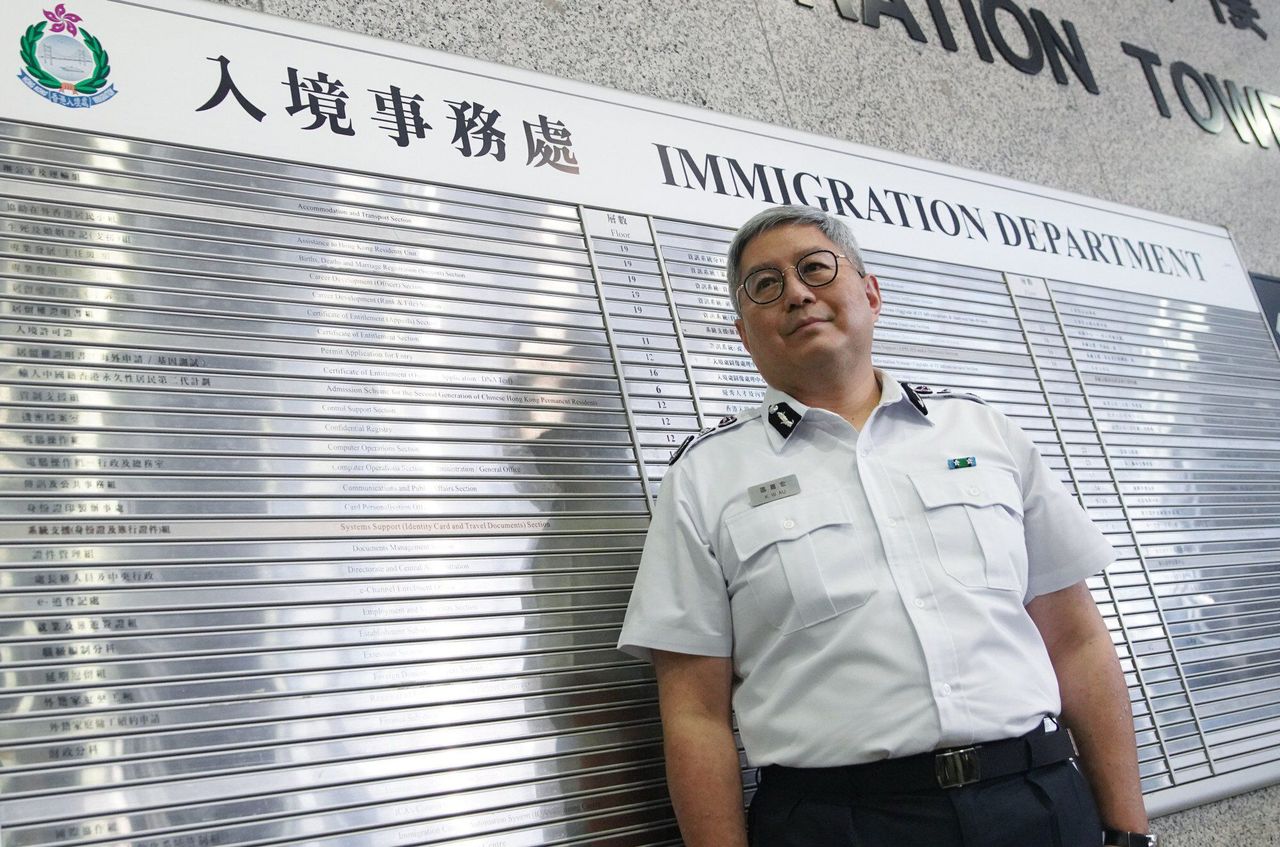 Director of Immigration Au Ka-wang.

The Development Bureau said Fung had completed his quarantine on Monday and it was arranged for him to leave the camp. He was scheduled to return to his office on January 25. Fung also repeated an apology to the public.

Although the three officials would be free to go out during the seven-day period at home, the chief executive had told them to use their own holiday leave to complete their required isolation and tests.

The office reiterated that after an investigation launched earlier was completed, the chief executive would take appropriate action against the relevant officials in an impartial manner.

Lam had expressed "deep disappointment" at her colleagues, in particular Tsui, for blatantly ignoring the government's own advice on avoiding large gatherings in the middle of the Omicron outbreak.

Authorities are also investigating whether there were any breaches of social-distancing rules among attendees.

Lam said the Spanish restaurant had failed to meet the requirements to operate as a "Type D" establishment – able to hold a banquet for up to 240 people – under the government's pandemic-control measures.