Three more hopefuls declare intention to run: Titus Wu Sai-chuen, Wong Man-hong and Ahm Warm-sun.
Three more hopefuls have declared their intention to run in Hong Kong's leadership race next month despite being long shots, while incumbent Carrie Lam Cheng Yuet-ngor remains coy about whether she will seek a second term, stressing her top priority is to manage the "critical" coronavirus pandemic.

After refusing to answer questions about her campaign intentions during her weekly press briefing on Tuesday, Lam told reporters: "My sole mission now is to lead the [Hong Kong] government and to appeal to the public for support to fight this battle. At this moment, the plan for the chief executive election remains the same."

The two-week nomination period for the race would begin as planned on February 20 for the March 27 election, she added.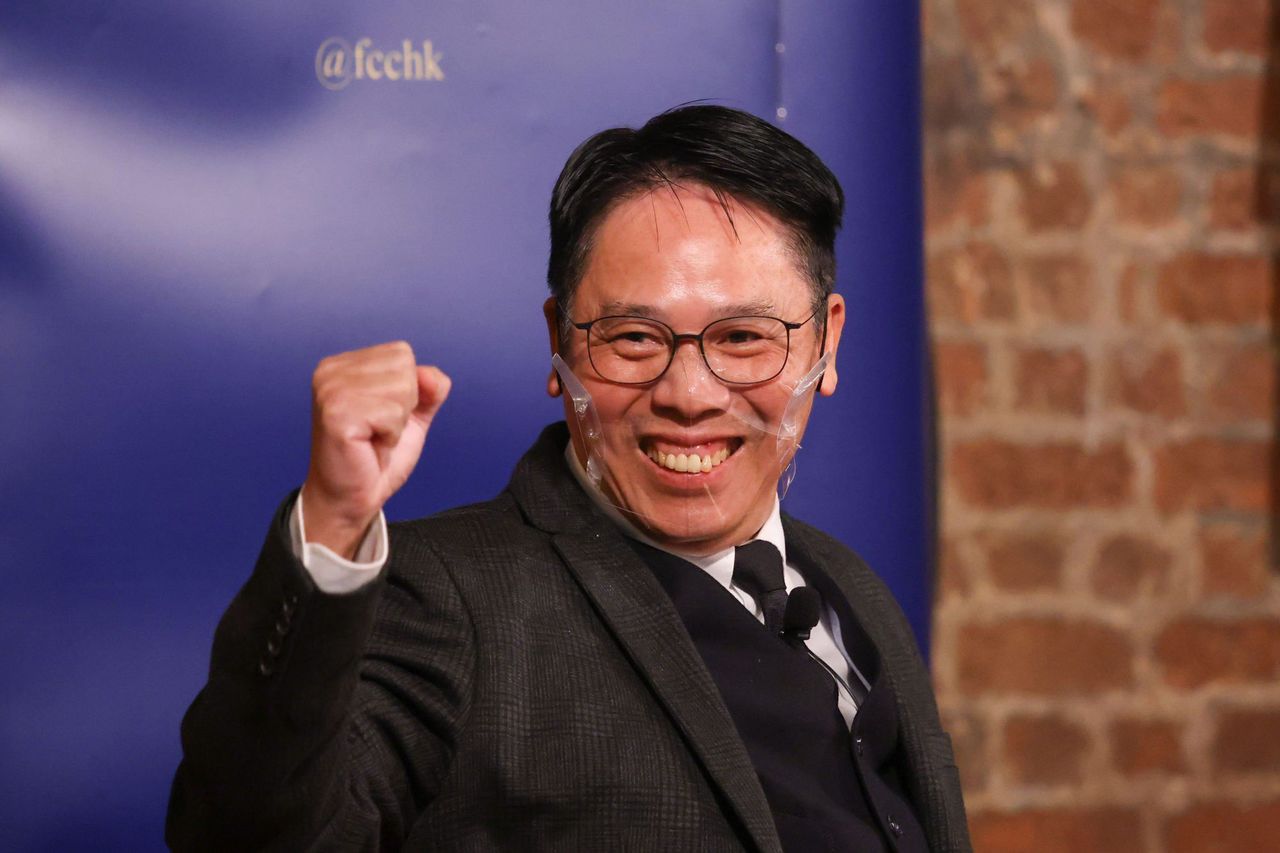 Film producer and kung fu master Checkley Sin is the only person so far to announce his intention to run in next month's race.

One of the three new hopefuls was Titus Wu Sai-chuen, a former member of the Democratic Alliance for the Betterment and Progress of Hong Kong, the city's biggest pro-establishment party.

Wu announced his third attempt to run for the top job on the Facebook page of his Titus Business Alliance, a platform which sometimes features mainland Chinese businessmen as guest speakers.

The other two were Wong Man-hong and Ahm Warm-sun, according to a government website that discloses election advertisements a chief executive hopeful has submited to the electoral office.

Neither Wong nor Ahm are well known in the city's political circles. Ahm labelled himself a "national treasure" and posted an image of letters he sent to voters warning they would be "blacklisted" and viewed as "unpatriotic" if they do not nominate him.

Wong included a link to his campaign Facebook page, which has just seven followers. His slogan is: "Return to the right track. Prosperity for Hong Kong."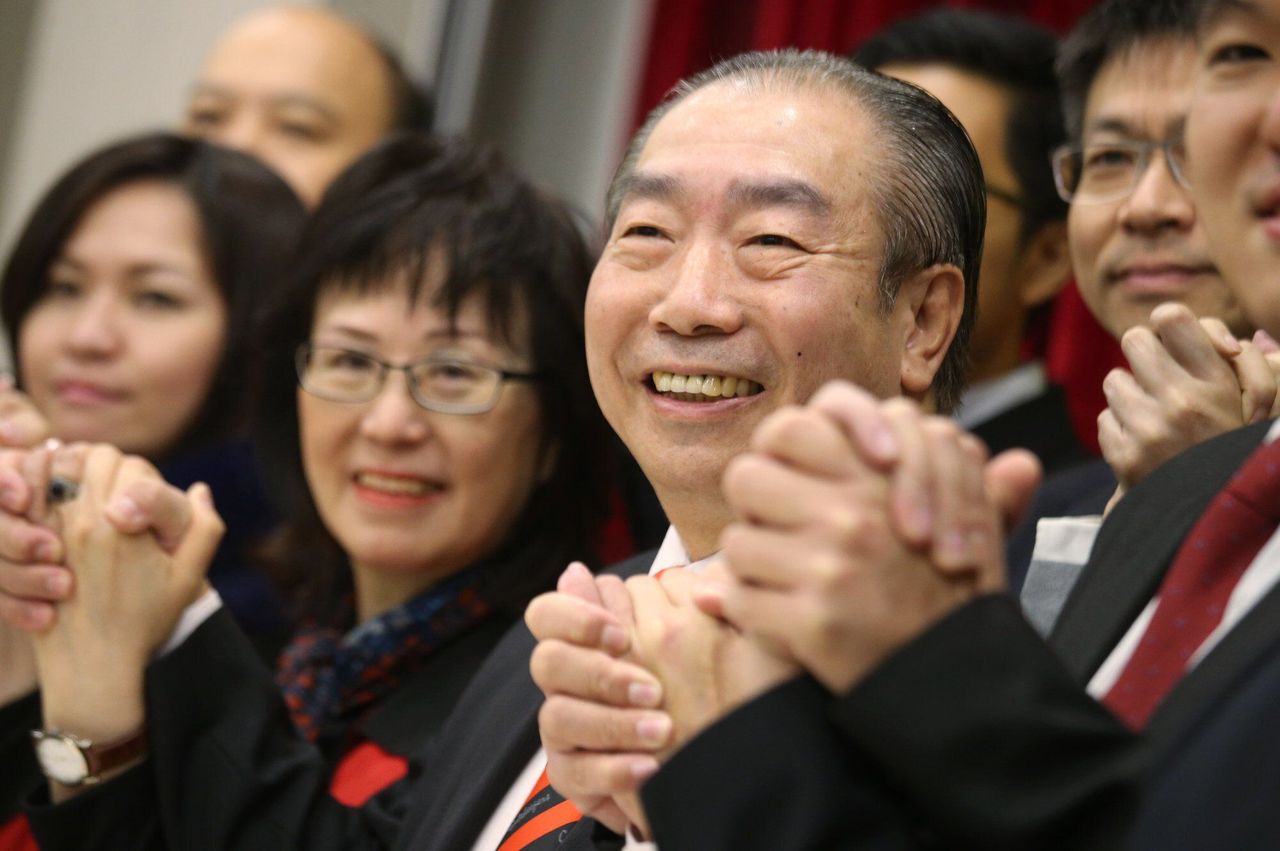 Former DAB member Wu Sai-chuen in 2016

Last month, film producer and kung fu master Checkley Sin Kwok-lam threw his hat in the race, but he too is viewed as a hopeful without much chance of success.

To officially enter the race, potential candidates have to go through a vetting process for national security risks and collect more than 188 nominations from a 1,463-member Election Committee stacked with Beijing loyalists.

Hong Kong does not enjoy universal suffrage when choosing its chief executive, and Lam last week said there was no need to delay next month's race as only Election Committee members were eligible to vote.

As such, she said at the time, imposing pandemic-control measures would be much more manageable than in the case of the Legislative Council election, which involved some 4.4 million registered voters, and was postponed amid another outbreak in 2020.

Since those remarks, however, daily caseloads have doubled, with authorities reporting 1,619 confirmed cases and 5,600 suspected infections on Tuesday. The city's overall number of cases stood at 26,670, with 225 related deaths.

"Because of the speed and the severity of this wave, we have to continuously review the situation, adjust the measures and seek additional help," Lam said on Tuesday.

"I could not preclude any possibilities at this moment. We are at a critical stage amid the fifth wave of the pandemic gripping Hong Kong."

The relative quiet of this year's race stands in stark contrast to past ones, when hopefuls would announce their bids months ahead of the big day to appeal to the public for support.

Pro-Beijing sources have told the Post that the sluggish start could be due to the central government's preference to avoid infighting among pro-establishment candidates – believed to be the only people who can enter the race – following its "patriots-only" overhaul of the city's electoral system last year.

Pundits have also said the raging pandemic is likely to scale back would-be candidates' chances to engage with the public, which may have a bearing on future governance. Others have argued that postponing the election could breed divisions, upsetting a certain faction of the pro-establishment camp who see it as a chance to replace Lam.

Meanwhile, Lam on Tuesday also brushed aside suggestions of a rift between her and her No 2, John Lee Ka-chiu.

On Saturday, Lee led a delegation of four top officials – including security chief Chris Tang

Ping-keung – to the neighbouring city of Shenzhen for a meeting, and returned with an agreement to set up five joint anti-pandemic task forces with the mainland.

However, when Lam revealed who would be in charge of leading the task forces on Sunday evening, Lee and Tang were left out.

Lam said Lee had brought back the message that there would be five task forces on Saturday, but the decisions as to who would be put in charge were made the next day.

"I hope people can understand the government is united in carrying out its work," she added.