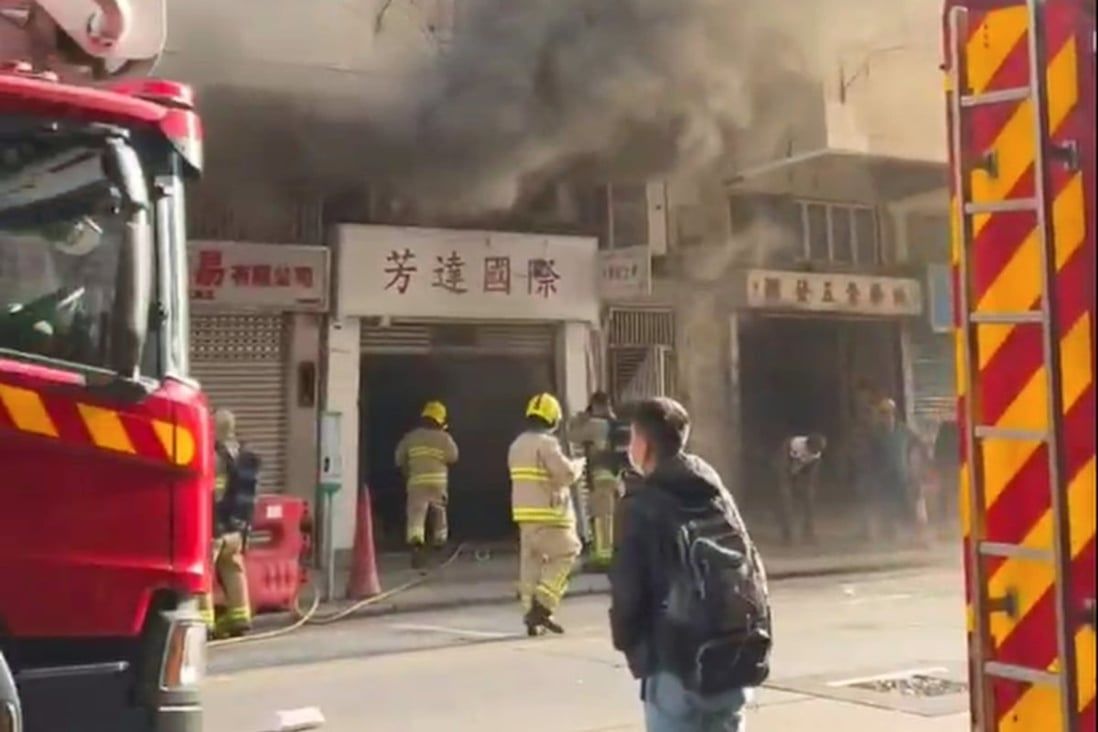 3 Hongkongers rescue 65-year-old worker from fire, suffer head burns
The three men were working in an adjacent building in Sham Shui Po when the fire broke out.
Three Hong Kong residents in their sixties suffered burns to their heads when they rushed into a burning flat to rescue a 65-year-old worker in a five-story building in Kowloon on Wednesday.

The three injured men and the worker, who felt unwell after inhaling smoke, were sent to Caritas Medical Centre in Cheung Sha Wan for treatment.

Emergency personnel were called at 8.47am when the blaze broke out in the mezzanine-floor flat of a five-storey building on Yee Kuk Street in Sham Shui Po.

A police spokesman said the worker was carrying out welding in the flat at the time of the incident and sparks accidentally set alight soundproof absorbers which caused the unit to burst into flames, pouring out dense smoke.

He said the three men, who were working in an adjacent building, ran into the burning flat and rescued the trapped worker. The two buildings share the same staircases.

Police said two of the three rescuers, aged 63 and 68, suffered burns to their faces and the third man, aged 60, sustained burns to his ear.

According to the force, the four men were conscious when carried into ambulances. Firefighters spent about half an hour putting out the flames.

Police said an investigation found nothing suspicious in the blaze.

In another incident on Wednesday morning, about 60 workers fled from a construction site at the junction of Kansu Street and Reclamation Street in Yau Ma Tei soon after 8.30am when an excavator burst into flames.

Firefighters extinguished the blaze and no casualties were reported. There were no suspicious circumstances surrounding the fire.

Separately, police are investigating a suspected arson case in which two crew members were injured in a fire on board a barge at the cargo handling area in Yau Ma Tei at 3.18am on Wednesday.

Police said the barge's lifting machine and a generator caught fire after a suspected explosion. Firefighters attended the scene and extinguished the flames.

The two men, aged 56 and 60, suffered minor injuries and were sent to Queen Elizabeth Hospital for treatment.

According to police, firefighters considered the cause of the blaze to be suspicious and had passed the case over to them. Detectives from the Yau Tsim police district are investigating the incident.