Three are eligible for immediate release as judge finds 'no useful purpose' to keep them in jail, after they had already spent up to 33 months in custody.
Three war game enthusiasts have been jailed for up to 32 months for keeping home-made bullets and explosives near a Hong Kong hiking trail and their residences more than two years ago, after a judge rejected initial police assertions the stockpile was intended for use during anti-government protests.

The trio pleaded guilty in the High Court on Tuesday to six charges, after police uncovered the haul at an abandoned pre-war military structure near the Leaping Dragon Walk trail on eastern Hong Kong Island on March 26, 2020.

The court heard the single-storey hut had been used to store 259 rounds of spent bullets, 769 used cartridges and one live round. An array of explosive substances, including firecrackers, party poppers and commercial welding powder, were also found inside a number of bottles and boxes.

Choi Hong-kiu, 23, Chung Ho-hin, 26, and Lam Ka-kan, 25, were seen "moving to and fro" inside the living room of the hillside building when officers went to check the location following a tip-off, prosecutor Noelle Aileen Chit said. They were arrested on the spot.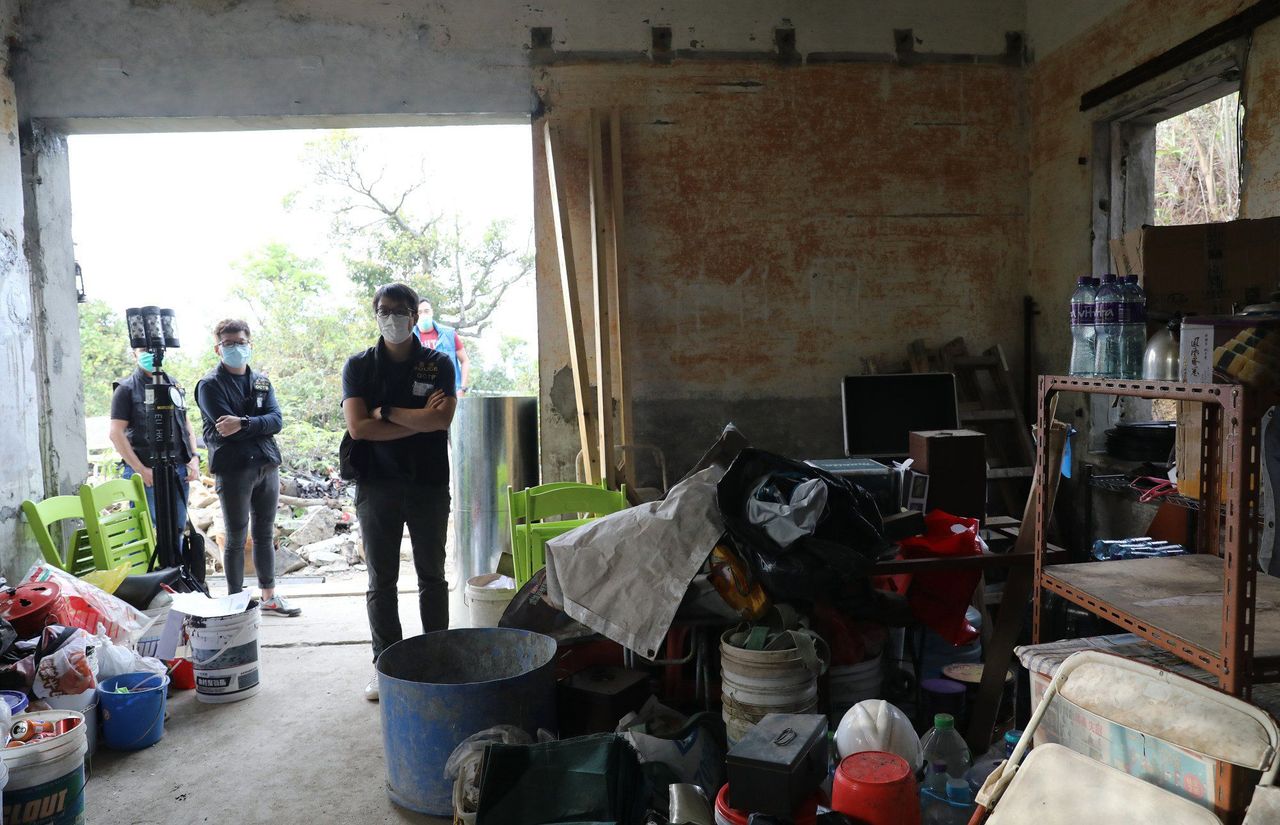 Police discovered the stash near the Leaping Dragon Walk hiking trail on Hong Kong Island.
Further investigations found Chung had kept a spring-powered air gun and a spent shotgun cartridge at his residence in Siu Sai Wan. He had also bought and modified another air gun for his friend Lam, who paid him HK$4,000 (US$514) in return.
Choi pleaded guilty to unlicensed possession of ammunition and keeping explosives. Chung admitted possession of arms and ammunition without a licence, and a third count of giving arms to an unlicensed person. Lam pleaded guilty to unlicensed possession of arms.
The stash was found at a time when Hong Kong's anti-government protests, sparked by a now-withdrawn extradition bill in June 2019, had largely lost momentum following the city's
Covid
-19 outbreak in January 2020.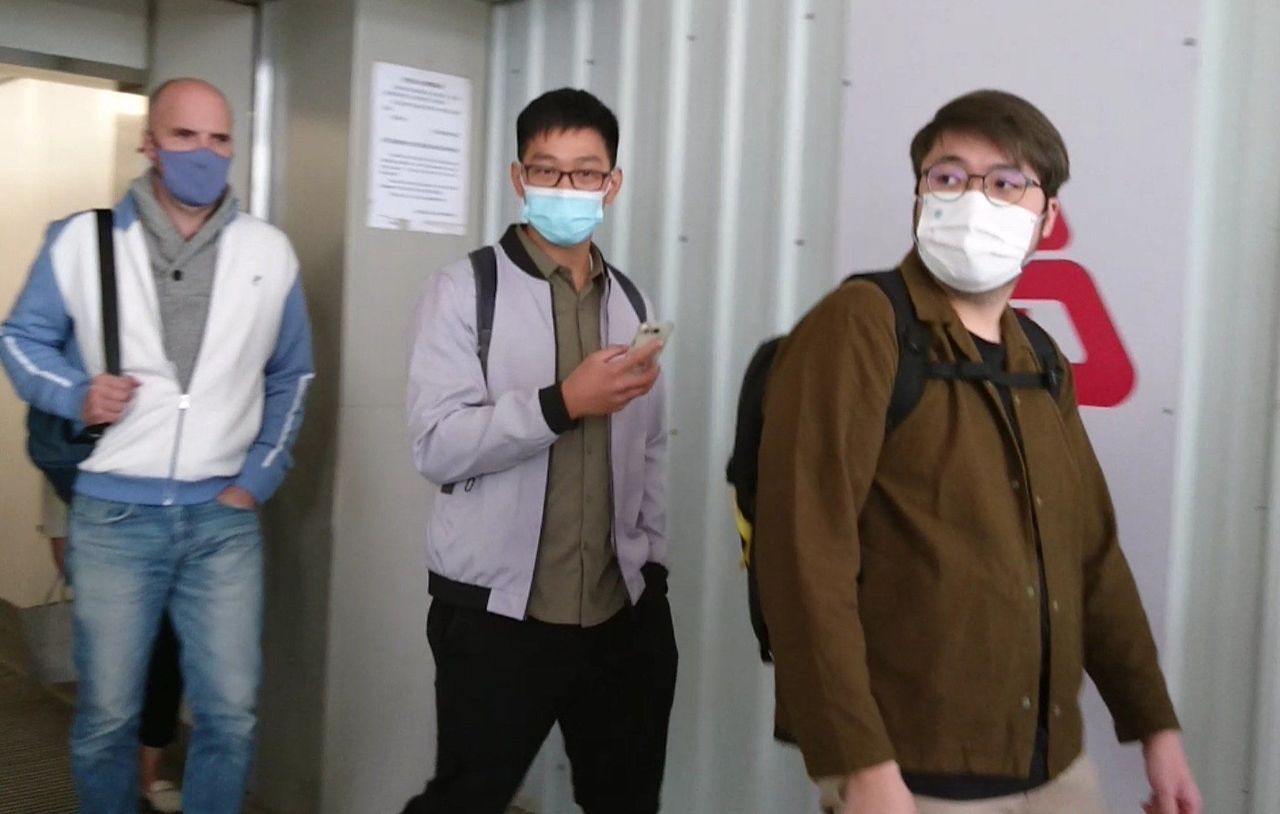 Chung Ho-hin (centre) leaves the High Court on Tuesday.

After the trio's arrest, national security department's Senior Superintendent Steve Li Kwai-wah, who was then attached to the force's organised crime and triad bureau, said the ammunition and explosives were "almost certainly" intended to be used by the defendants or their comrades during the protests.

But Madam Justice Judianna Barnes accepted the defence's argument the trio were simply war game enthusiasts. She said the three were of "positively good character", pointing to their clear records and a lack of evidence to suggest that they had ill intent when they possessed the dangerous items.

She also found "no useful purpose" to throw the trio back into jail after they had each spent 23 to 33 months in custody awaiting the criminal proceedings.

The judge sentenced Choi to 32 months in jail, and passed 22 months to Chung and 16 months to Lam. The trio were eligible for immediate release.

A fourth suspect arrested in 2020 was not charged.

Possession of firearms or ammunition without a permit carries a maximum penalty of 14 years in jail. The same applies to the possession of explosive substances.

Giving arms to an unlicensed person is punishable by up to five years imprisonment.