The chains – About Beauty, Dr Protalk and Top Comfort – had a total of about 10 locations across the city.
Three Hong Kong spa chains abruptly closed down on Wednesday due to company restructuring, leaving about a dozen employees asking about back wages and at least 140 customers clamouring for refunds.

About Beauty, Dr Protalk and Top Comfort, which had a total of about 10 locations across the city, all posted fliers at their entrances that read: "The company has been temporarily suspended due to internal issues until further notice."

The brands previously belonged to major cosmetics retailer Bonjour Holdings, but changed hands when the company sold its subsidiary, Bonjour Beauty International, in 2014. Bonjour Holdings reiterated that it was no longer affiliated with Bonjour Beauty in a filing to the Hong Kong stock exchange in June.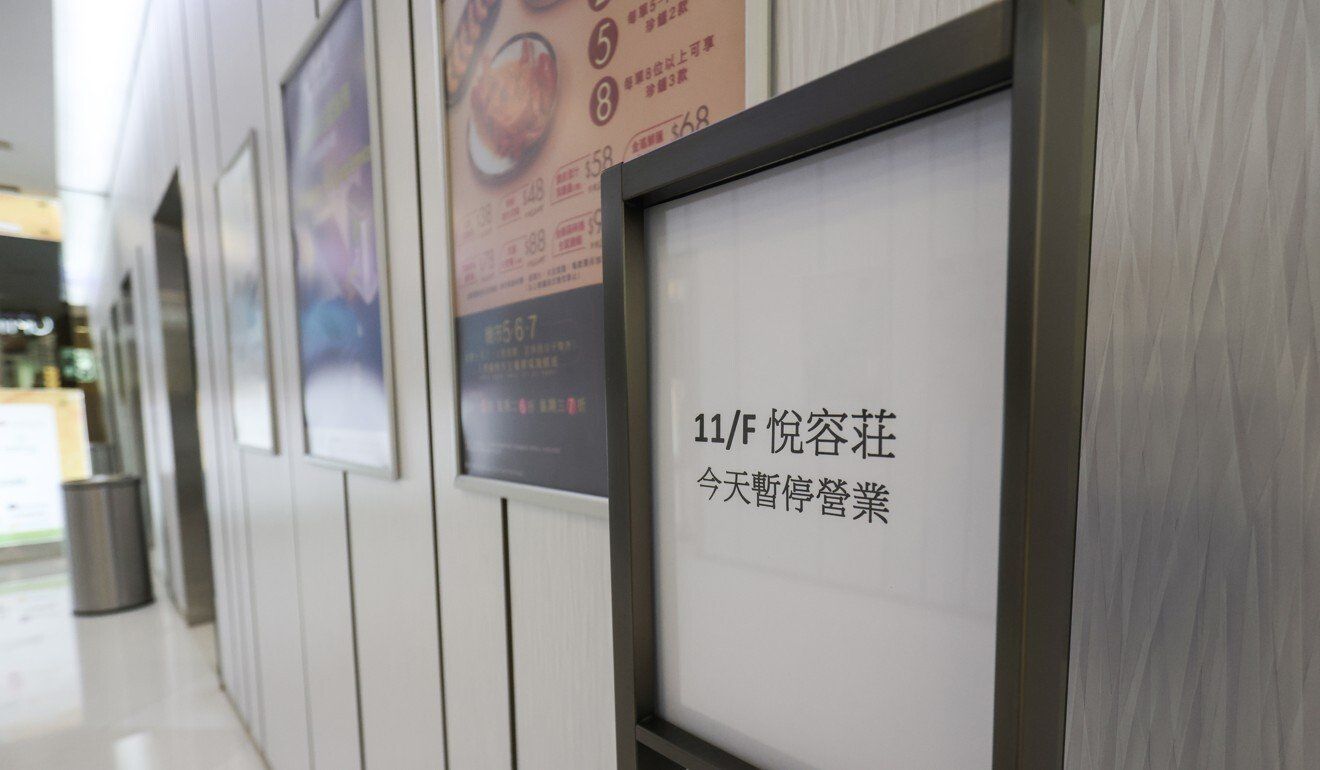 The three chains posted notices saying operations were suspended until further notice.

Democratic Party district councillor Ramon Yuen Hoi-man told the Post on Wednesday that he had received at least 140 calls from customers of the three spa chains asking how to reclaim money they had already shelled out for beauty treatments.

He said the affected customers had paid anywhere between HK$3,000 and HK$400,000 (US$386 to US$51,400) for package deals at the parlours, with the potential losses totalling around HK$6 million.

"It's very irresponsible for the company to leave their clients without any explanation," Yuen said.

"We're still not sure if this closure is temporary or final as none of the corporate hotlines or emails responded to our inquiries," he added. "A lot of the customers are worried because they trusted the brand for years and they're suddenly shut out."

Yuen said about a dozen employees of the three chains had also reached out for help, with some saying the spas had withheld their wages in recent months.

The Labour Department confirmed on Wednesday that some of the chains' employees had approached it for help, adding that it was very concerned about the situation.

Federation of Beauty Industry chairman Nelson Ip Sai-hung said he believed the latest spa closures stemmed from disputes over ownership of the chains.

The coronavirus pandemic has been challenging for the beauty industry, with salons in Hong Kong forced to shut for more than 100 days in 2020 due to coronavirus-related restrictions. Since reopening in February, however, business had largely bounced back for many operators, Ip said.