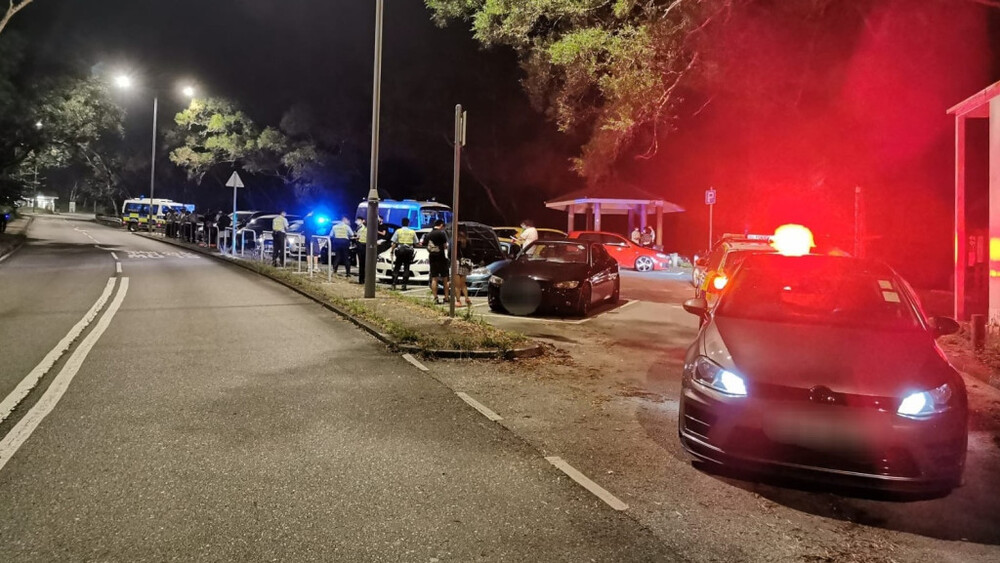 28 vehicles detained in the anti-illegal racing operation
Four men were arrested in the New Territories in a three-day anti-illegal road racing operation, with 28 illegal private cars detained.
Police have launched a series of operations in New Territories North starting Friday. At 11 pm yesterday, two cars were spotted repeatedly travelling between Tai Mo Shan and Kam Tin at high speed on Route Twisk and crossing the double white lines several times.

Officers launched a raid to find four men aged 20 to 23 on suspicion of illegal road racing, and the police detained two vehicles for further investigation.

Two were charged with illegal racing and appeared in court on Monday, and the other pair were released on bail.

Besides, 26 more private cars on Route Twisk and Bride's Pool Road were detained for suspected illegal modification and sent to Hong Kong Police Force Vehicle Examination Centre.

A total of 190 fixed penalty tickets were issued to vehicles suspected of speeding during the operation, according to the police.