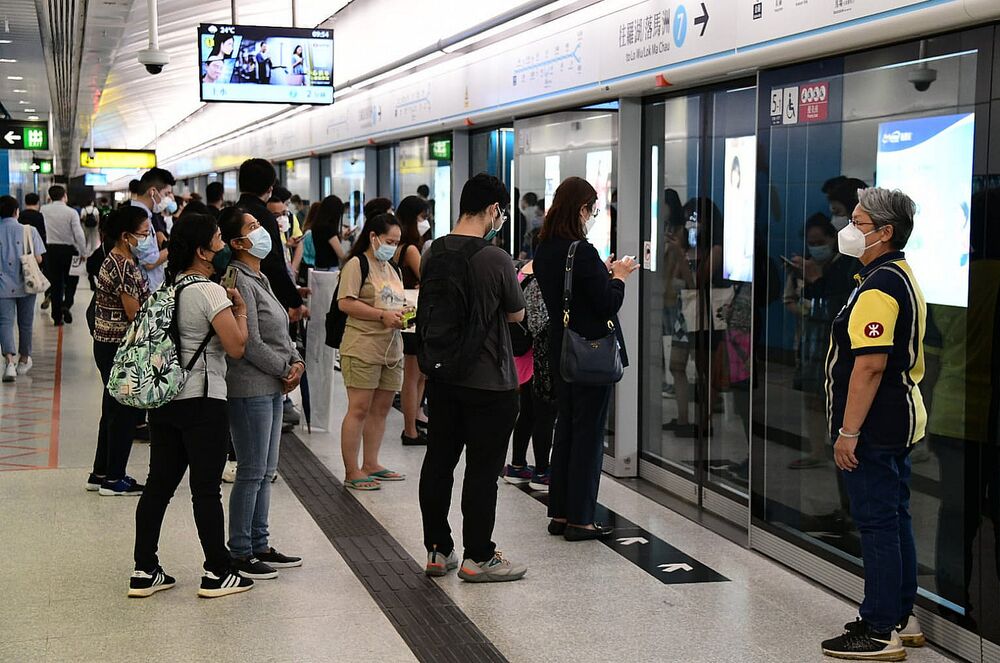 27pc increase in passengers for East Rail Line morning peak hours
The East Rail Line saw its ridership during peak hours in the morning increased by 27 percent to about 33,100 after the cross-harbor extension commenced services for more than a week.
Yet, the ridership for the Tsuen Wan Line and Kwun Tong Line decreased by 10 to 20 percent.

The Transport and Housing Bureau said the number of commuters on the busiest section of the East Rail Line during the busiest hour in the morning increased by 27 percent from about 26,000 to about 33,100, citing statistics provided by MTR.

The loading of trains reached about 73 percent with four people occupying one square meter.

The bureau said the cross-harbor extension diverted traffic for other lines as passengers traveling on the Tsuen Wan Line and Kwun Tong Line have decreased by over 20 percent and 10 percent respectively.

As the cross-harbor section has just opened, passengers' travel patterns as well as the volume on each line would take some time to stabilize.

At the same time, MTR will continue to closely monitor changes in citizens' travel patterns to make timely adjustments to train services in accordance with the actual situation, and continue to enhance the passenger experience.

In addition, MTR representatives will further explain the changes in travel patterns brought by the cross-harbor section at a meeting with the Legislative Council Subcommittee on Matters Relating to Railways on Friday.