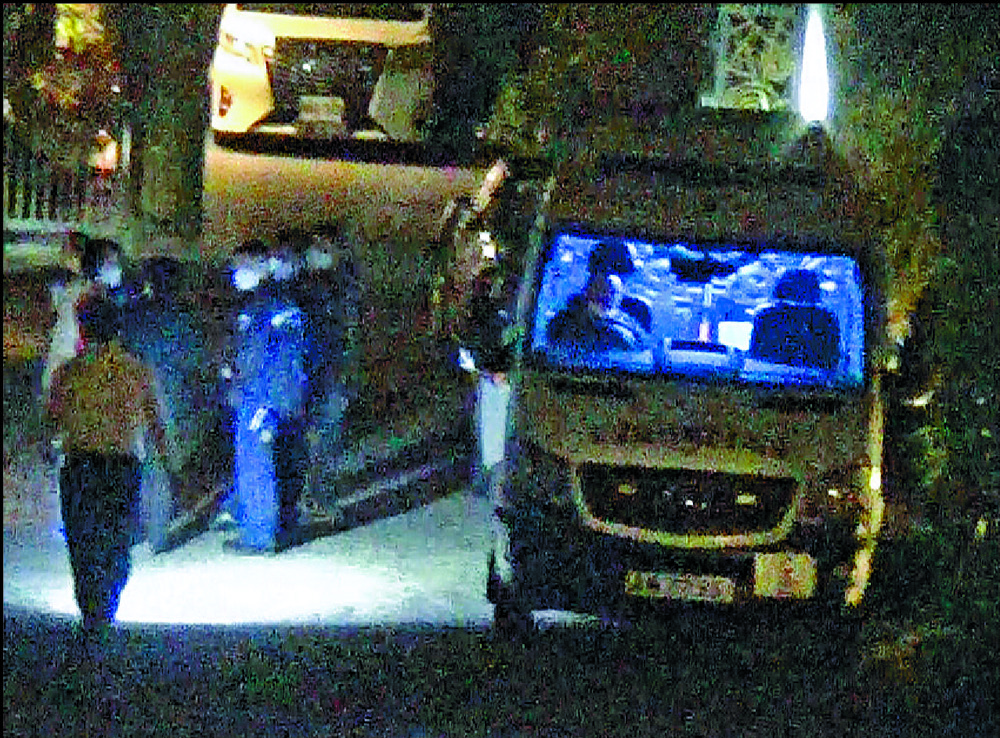 $23m haul for Peak thieves
Three burglars escaped with more than HK$23.6 million in cash, watches, jewelry and a diamond ring from a villa on The Peak early yesterday.
The villa on Mount Kellett Road has two female residents, both Jia.

One of them is a 32-year-old shareholder of a Hong Kong-listed science company, while the other is a 50-year-old fortune teller.

The two women left the villa at about 12.45 am but they forgot to lock the door.

One of them returned home at about 2am and became suspicious after seeing a shadow in the living room on the ground floor, and there were signs of it being ransacked.

She then checked their belongings in the villa and found something was missing, so she called the police.

Officers checked the security camera footage of the main entrance and saw three men had got into the villa through the main entrance and left about 1.50 am.

The two women later found they had lost a diamond ring worth about HK$13 million, four to five luxury watches worth a total of HK$10 million, and some jewelry worth about HK$600,000.

The police also said they lost their wallets and some cash.

Officers continued their investigation at the villa yesterday morning, and looked for the three suspects, while police tactical unit officers also patrolled the neighborhood.

Officers from the crime squad of Central have been following up on the burglary.

The police had better luck on Saturday, arresting a 49-year-old construction worker who allegedly burgled a flat on Water Street in Sai Ying Pun on November 30.

Police said the owner of the flat left home at 11 am that day and found that his place had been ransacked.

He lost about HK$5,500 in cash, some jewelry, three camera lenses, two computers and several bank cards, which all together were worth about HK$55,000.

"After our investigation, there was no damage in the windows and door, and we believe the suspect climbed into the flat from the scaffolding while the window was unlocked," said Inspector Wong Kai-sum of Western district's investigation team.

After checking the security camera footage of the building, police identified the suspect and arrested him at his home in Tuen Mun on Saturday, where officers also recovered most of the goods that were stolen.