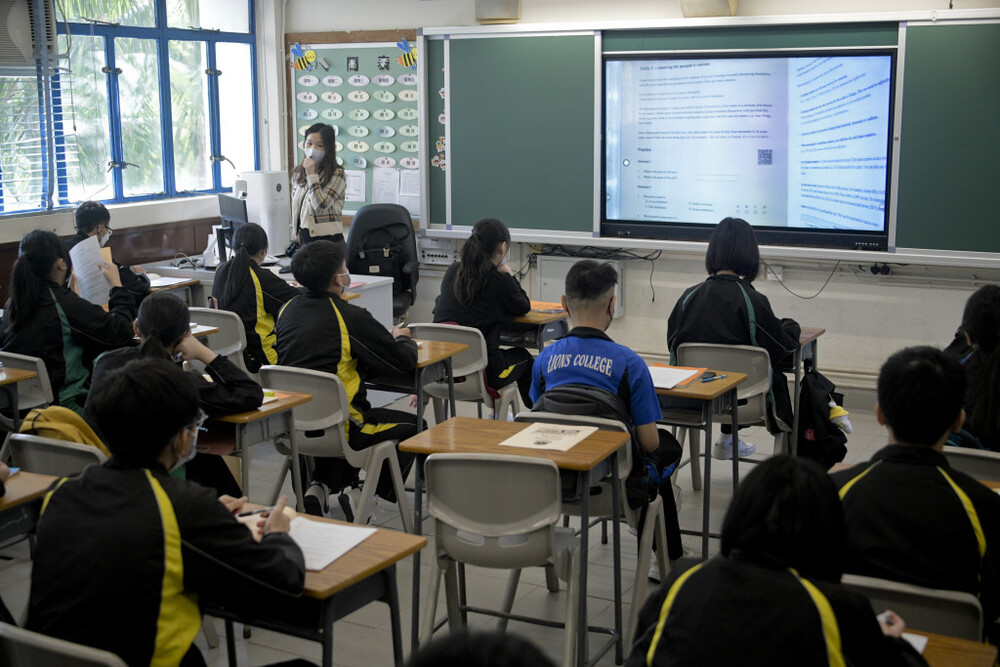 21 teachers get licenses revoked last year: Edu Bureau
A total of 21 teachers' professional licenses were cancelled last year over suspected involvement in cases of theft, child-abusing, sex and inappropriate contact with students, said the education authority.
The number of teachers who got their licenses revoked last year tripled from seven in 2021, according to a document provided to the Legislative Council by the Education Bureau on Monday.

"In 2022, the Education Bureau issued warning letters to 104 teachers who were suspected of violating professional conduct, and 21 of them were cancelled teacher registration," the document said.

It added that the Education Bureau has started investigations on teachers' crime records every three years for all registered teachers since the last academic year.

"In order to get an early grasp of cases of teachers suspected of criminal offences, we are now negotiating with the police force to strengthen the notification mechanism for teachers' criminal records," said the Bureau, "for the Education Bureau to follow up as soon as possible in case any teacher being arrested by the police."