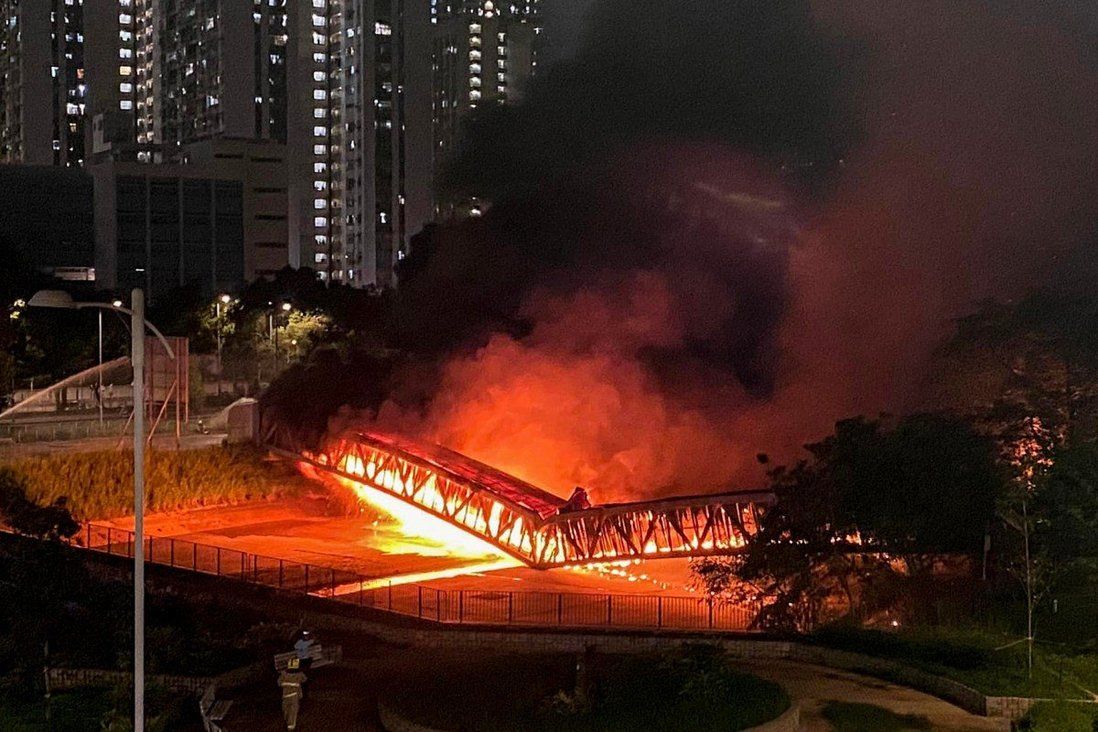 20,000 Hong Kong households facing 2-day blackout after cable fire
Tuesday night's blaze centred on a cable bridge along Kwong Yip Street near The Spectra residential estate. No injuries were reported.
About 20,000 households in Hong Kong will be left without power for two days after a fire from high-voltage cables in Yuen Long triggered outages, caused railway operations to be suspended, disrupted hospital services across three districts, and resulted in classes at 14 schools being put on hold.

Hours after the fire that started at around 7pm on Tuesday night, CLP Power, one of two Hong Kong electricity companies, said its supply for 140,000 households had gradually resumed, but it needed two days to complete repairs for another 20,000 households in Tin Shui Wai.

On Wednesday morning, classes at 14 schools in Tin Shui Wai, covering kindergarten children, as well as primary and secondary pupils, were suspended because of the power cut. The Education Bureau appealed to schools to make flexible arrangements for students who had already arrived on campus.