Hong Kong news editor Denise Tsang and senior China reporter Laura Zhou will study full-time at university.
Two senior South China Morning Post employees have been awarded fellowships at Baptist University in Hong Kong's first-of-its-kind programme designed to boost journalism standards.

Hong Kong news editor Denise Tsang and senior China reporter Laura Zhou will take a break from work to participate in undergraduate or postgraduate courses as auditors for one or two semesters in the coming academic year 2022-23.

The pair, who were selected for the Professional Journalism Fellowship on Tuesday, are expected to enrich their knowledge and widen their horizons in the hopes of becoming change agents in the journalism industry during a challenging time.

After completing their studies, Tsang and Zhou will share what they have learned during the fellowship with their employers, colleagues and media counterparts.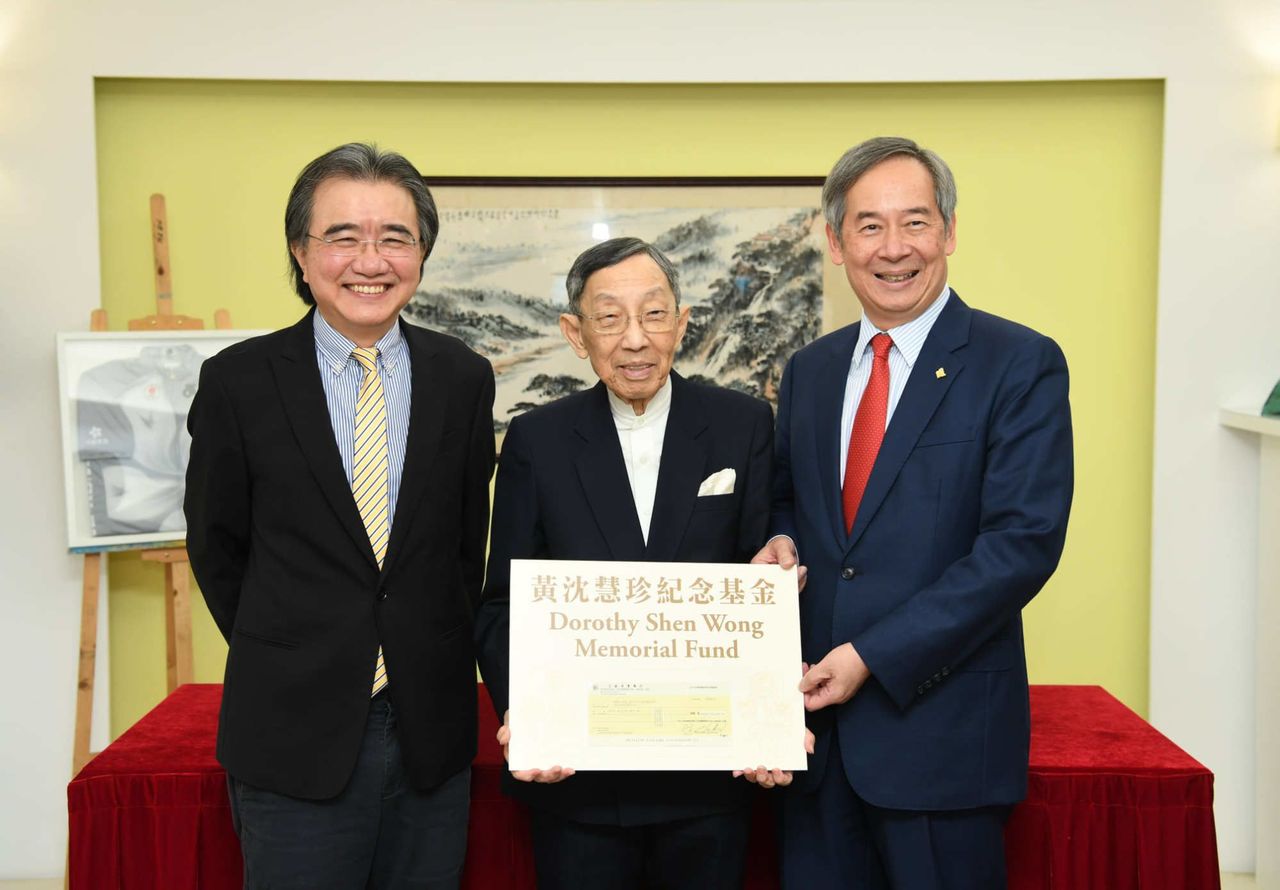 Professor Roland Chin (left) and Dr Clement Chen (right) with Raymond Wong (centre).

The Post's editor-in-chief Tammy Tam congratulated the pair on beating an undisclosed number of people who applied to the school of communication and film's fellowship.

"This is a great opportunity for two of our veteran journalists to hone their skills even further and share their expertise at the Post," she said.

The programme is a strategic initiative launched and funded by the Dorothy Shen Wong Memorial Fund. The fund was founded by veteran journalist Raymond Wong, who donated HK$50 million (US$6.4 million) to the university's school of communication and film in 2020, the largest donation the faculty has received, in memory of his late wife to support journalism education.

The fellows will be granted a stipend commensurate with their respective incomes and levels of journalistic experience.

The chair of the programme's selection committee, Lau Chi-kuen, who is a professor of practice and the head of the department of journalism, said the two fellows had a lot to offer and gain from the university and he hoped the programme would contribute to the development of Hong Kong's news industry.

Tsang, an award-winning journalist with over 20 years of experience covering economic news, said she expected to be refreshed and recharged during the programme.

"Journalism in Hong Kong is at a juncture of transition to a new stage of development. I plan to spend the semester exchanging ideas and views with students and professors," she said.

Zhou, who has over a decade of experience covering public affairs and diplomatic issues, said she looked forward to broadening her knowledge and tapping into opportunities to exchange ideas with people from different backgrounds.

"I believe my time at HKBU will be a precious period of self-reflection and open more doors that will enable me to further hone my skills and become an even better journalist when I return to work," the Beijing-based reporter said.