Chauffeurs for innovation chief Alfred Sit and his undersecretary David Chung among suspected cases.
Another two government drivers serving senior Hong Kong officials have tested preliminary-positive for Covid-19, bringing the total number of such cases to three.

The latest infections involved chauffeurs for Secretary for Innovation and Technology Alfred Sit Wing-hang and his undersecretary David Chung Wai-keung, Sit's bureau confirmed on Tuesday.

"Mr Sit and Dr Chung have taken Covid-19 rapid tests and the results are negative," a bureau spokesman said, adding: "For the sake of prudence, staff in the principal official's office need to undergo swab sampling for Covid-19 testing."

Sit's driver was screened at a community testing centre on Monday, receiving a preliminary-positive result the next day. He was last on duty on Saturday.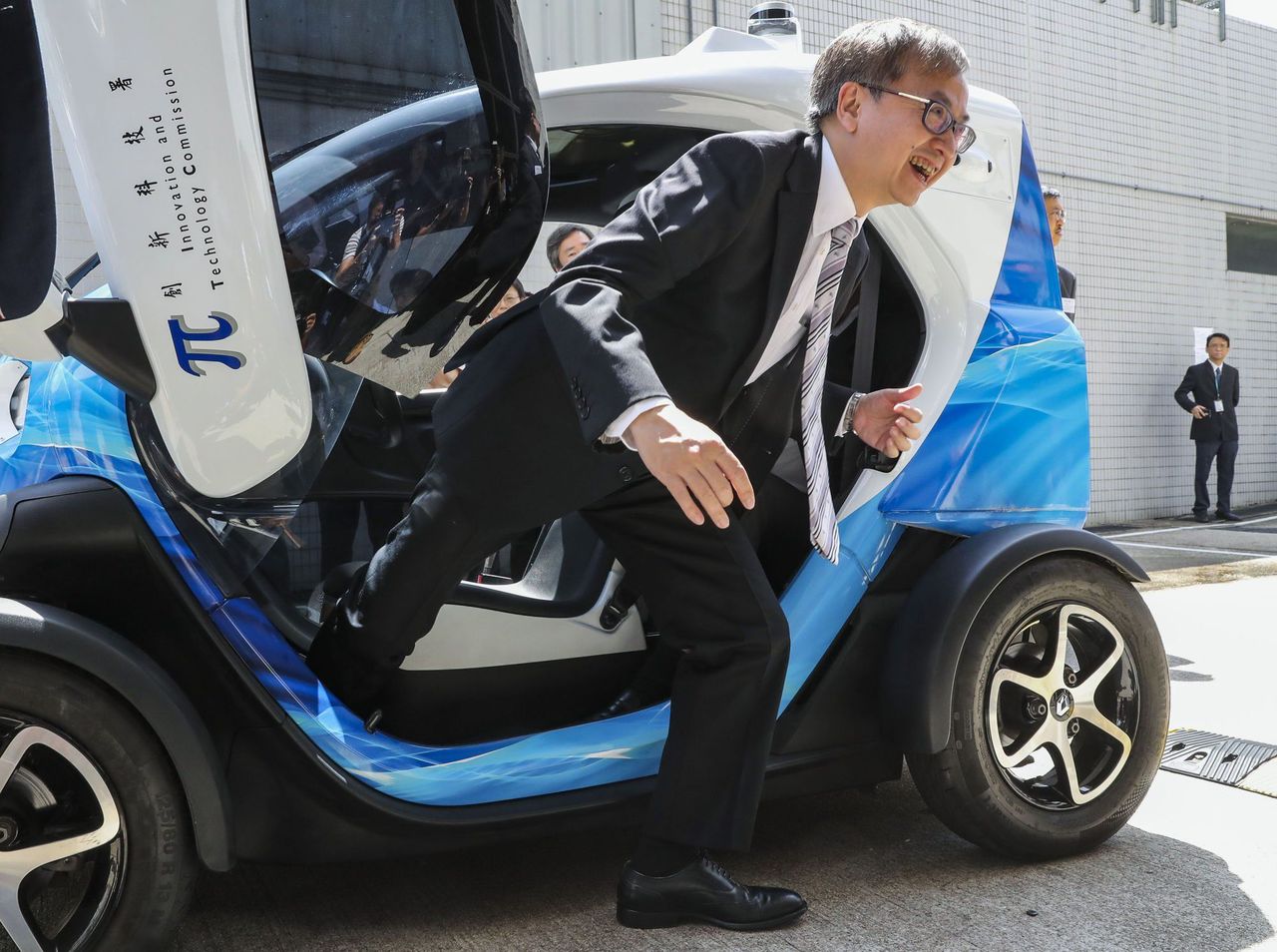 The chauffeur for Undersecretary for Innovation and Technology David Chung has tested preliminary-positive for Covid-19.

Chung's driver, who last worked on Thursday, tested preliminary-positive on a rapid antigen kit on Friday. Deep throat saliva samples were taken from him for a more comprehensive test the following day.

The bureau spokesman said the two did not have contact with the public and had no recent travel history. "They wore masks and followed relevant disease prevention measures at work," he added.

Government drivers are managed by the Government Logistics Department. There are about 2,400 such workers, of whom about 90 serve top officials and special guests, and are of "chauffeur" grade.

On Sunday, the driver of environment minister Wong Kam-sing also tested preliminary-positive for Covid-19, and Wong switched to work-from-home measures.

A spokesman for Wong's bureau said on Tuesday that the minister was returning to his office again after his deep throat saliva test confirmed negative results.

"The driver submitted a deep throat saliva specimen for testing and the result was positive. He is now in home isolation pending transfer for treatment in accordance with the guidelines of the Department of Health," the spokesman added.

Legislative Council president Andrew Leung Kwan-yuen has also been working from home after his chauffeur tested preliminary-positive for Covid-19 on Monday.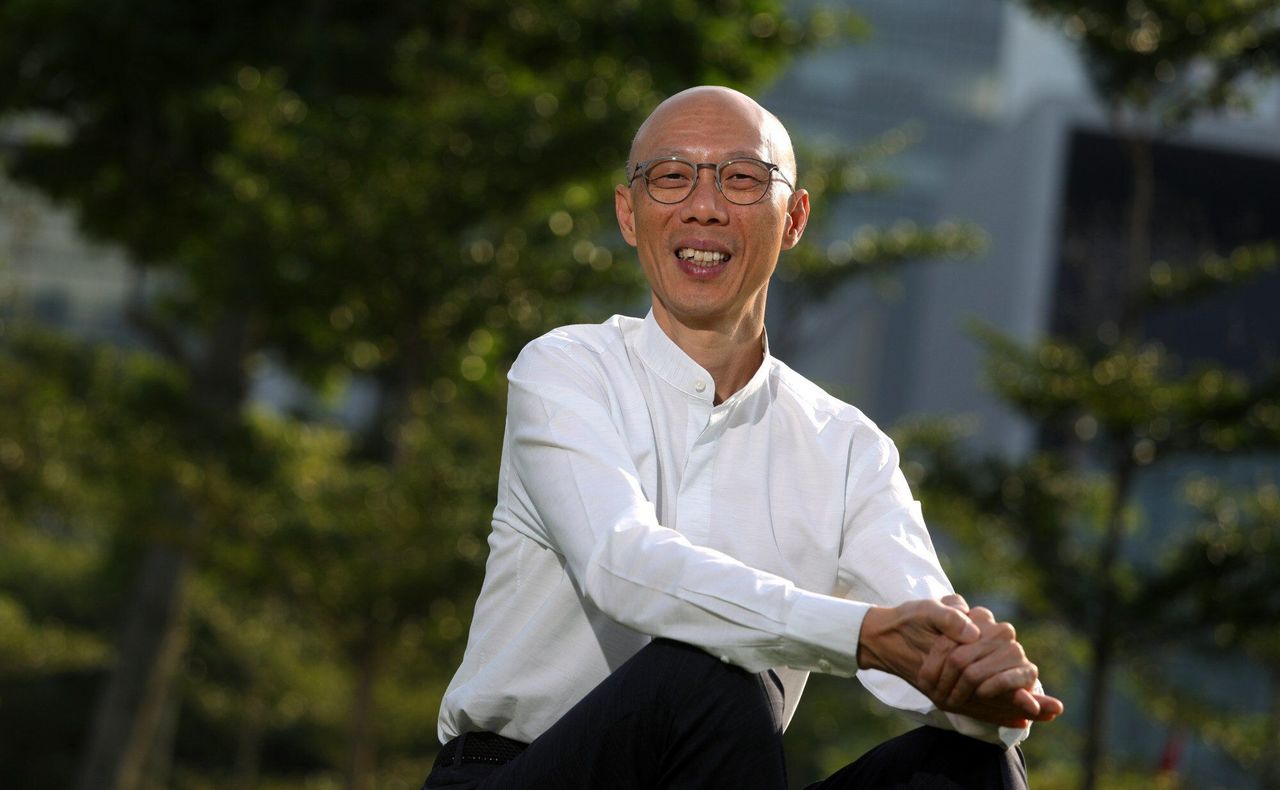 Environment minister Wong Kam-sing is working from home after his driver tested preliminary-positive for Covid-19.

The Legco secretariat reported on Tuesday that it received notification from a service contractor that a technician who had been deployed to work in the television studio of the complex on February 11 had tested preliminary-positive for the virus.

The technician wore a mask while on duty and had no contact with the general public, according to the secretariat. Those who had close contact with the worker have been asked to get tested and not return to Legco for work before getting cleared.

In the past week, infection scares have plagued Hong Kong's political elite.

On February 15, it was reported that a domestic helper in Chief Secretary John Lee Ka-chiu's home had tested positive for Covid-19. Lee has since been under home quarantine for 14 days.

It was also reported on the same day that the driver of executive councillor and legislator Regina Ip Lau Suk-yee had tested preliminary-positive.

Also on that day, the Office of Chief Executive Carrie Lam Cheng Yuet-ngor reported that a staff member tested preliminary-positive after undergoing a rapid test.

Last Friday, her office also reported that a cleaning worker had tested preliminary-positive in a rapid test. Both patients were said to have no contact with Lam.