Government source says Chief Executive Carrie Lam was the target of the calls.
Police have arrested two men on suspicion of posting online messages inciting others to cause grievous bodily harm, with the intended target Hong Kong leader Carrie Lam Cheng Yuet-ngor, according to a government source.

The two suspects, a 32-year-old funeral services worker and a 61-year-old retiree, were detained on Wednesday in Ma On Shan and on Lamma Island, respectively, the force said on Thursday.

Chief Inspector Tai Tsz-bun from the force's cybersecurity and technology crime bureau revealed that the duo had left posts online encouraging others to attack a government official, but he stopped short of revealing the person's identity.

"Their behaviour was very irresponsible. Those who were encouraged might follow their online calls and engage in illegal acts," Tai said.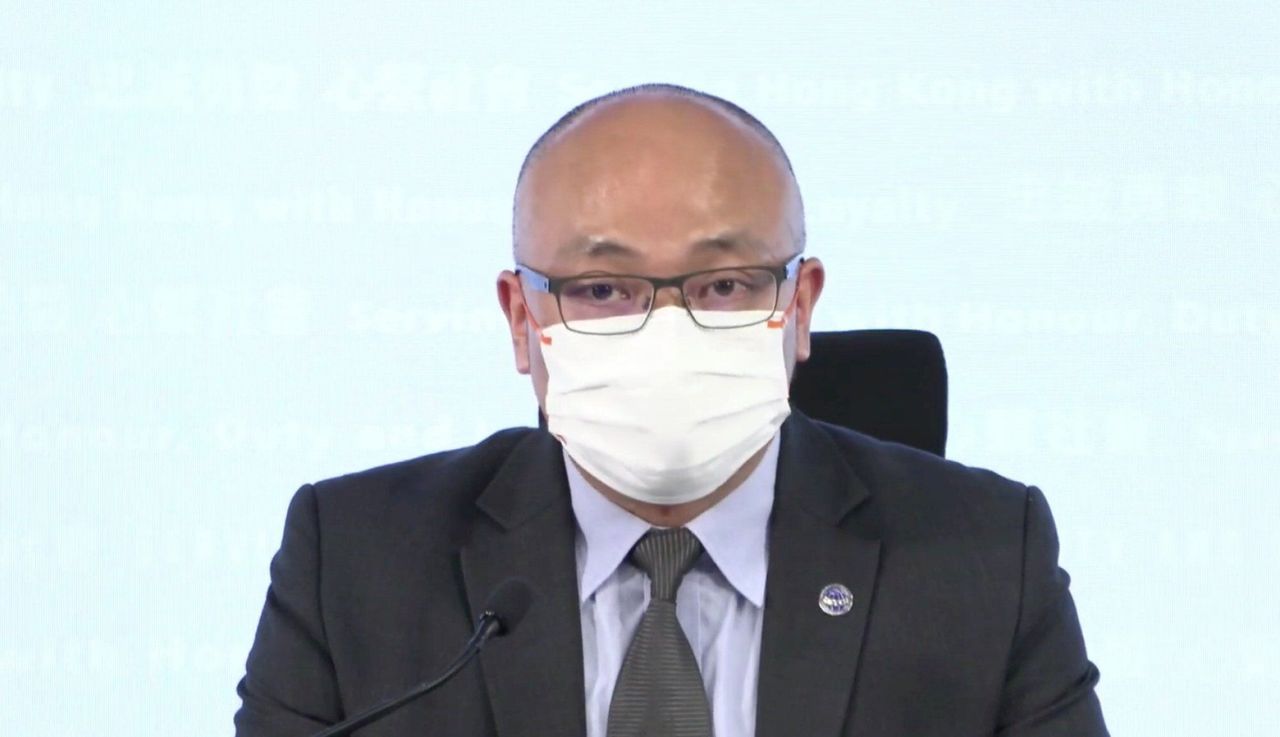 Chief Inspector Tai Tsz-bun.

The offence of inciting others to cause grievous bodily harm is punishable by up to life in jail.

A government source told the Post that Lam was targeted in the messages and that the retiree was accused of posting online "should think seriously, how to kill Carrie Lam Cheng Yuet-ngor".

Tai added that the funeral services worker began posting the messages earlier this month, while problematic posts by the older suspect appeared online as early as 2020.

The 61-year-old was also accused of inciting others to break the Prevention and Control of Disease Ordinance, an offence that carries a maximum jail term of six months.

He was accused of posting messages online calling on others to spread the coronavirus in February, when Hong Kong was battling its fifth wave of infections. Tai said an investigation showed he was not infected with the virus at the time.

Officers seized three mobile phones and one laptop during the arrests. The two were still being held for questioning as of 5pm. Tai did not rule out the possibility of more arrests.