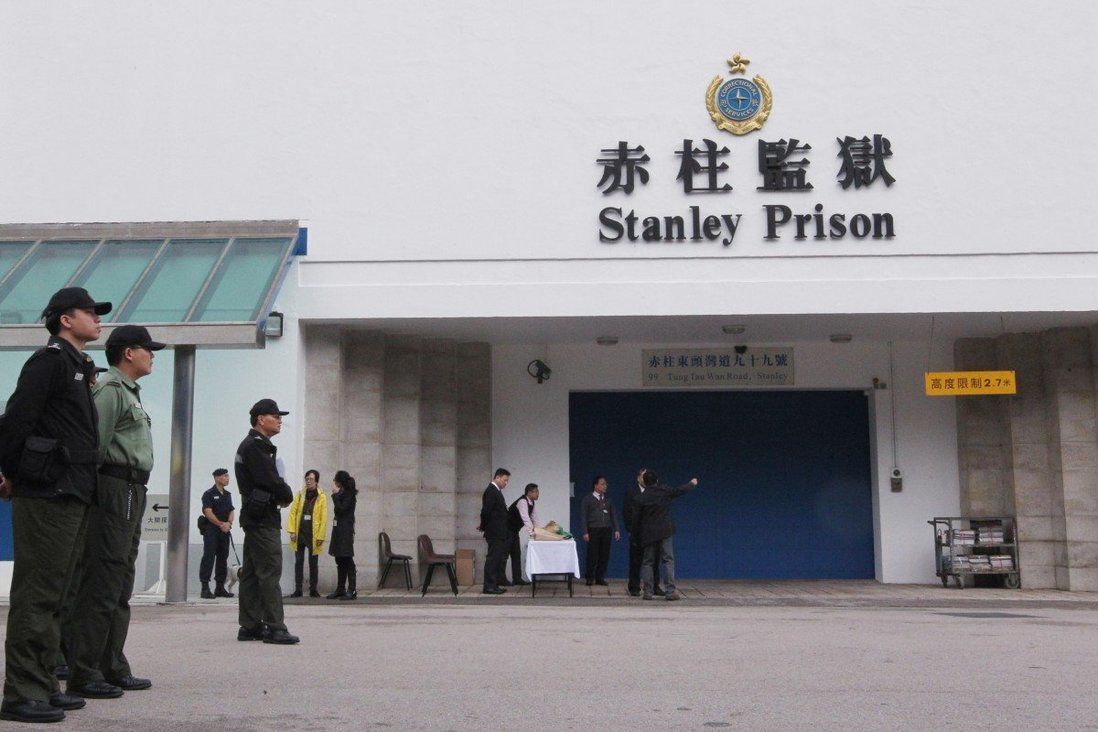 2 injured in brawl at Hong Kong prison involving triad gang members
The Regional Response Team, also known as the 'Black Panthers', was deployed to support prison's crackdown on illegal activities.
One inmate and a guard have been injured in a brawl involving 10 triad members over unauthorised food supplies at a maximum-security prison in southern Hong Kong that also triggered the deployment of the elite "Black Panthers" rapid response team to help maintain order.

The fight on Tuesday erupted after officers from the Correctional Services Department (CSD) intervened to stop illegal food transactions involving prisoners working in Stanley Prison's kitchen.

The prison had conducted operations to stop the supply of illegal meals, with disciplinary action taken against a number of inmates, according to a statement from the department.

The CSD said that some inmates, who were angry about the suspension of illegal meals, had started a fight at 9am with prisoners who had acted as their food suppliers.

Ten male prisoners, aged between 26 and 56, with triad backgrounds were involved in the brawl.

"As the fight persisted upon the arrival of reinforcing staff and repeated warnings given were to no avail, OC foam [pepper spray] was used to subdue the persons in custody concerned," the department said.

An officer and one inmate suffered minor injuries to their hand and eye respectively. They were attended to by prison medical staff and did not require treatment outside the facility. No other officers or inmates were injured during the incident.

All 10 prisoners are being investigated and have been sent to isolation cells.

The department said in light of the prisoners' triad backgrounds and in an effort to prevent such activities from spreading to other parts of the prison, it had dispatched the Regional Response Team, also known as the "Black Panthers", to support the facility's crackdown on illicit activities. An investigation is ongoing.

"The CSD is committed to ensuring a safe and secure custodial environment, and will spare no efforts and take every measure to combat any form of illicit activities to ensure the stability of the institution," it said.

The Regional Response Team was formed in 2016 and is equipped with some of the latest riot control weapons to assist in containing prison violence.

Last year in September, the elite squad was called to the Lo Wu Correctional Institution in the New Territories to defuse a confrontation between guards and 18 inmates over a punishment handed down to prisoners for the possession of contraband items.

Stanley Prison on southern Hong Kong Island can accommodate up to 1,511 inmates.