Students at school in Southern district will be forced to commute to Tung Chung as two Caritas institutions merge in September 2024.
Two secondary schools run by Caritas Hong Kong will merge next year because of the city's shrinking student population, with the education minister saying the job security of teachers is not her priority.

Official data showed there would be a 16 per cent drop in the number of students aged 12, who are expected to study in Form One, falling from 71,600 in 2023 to 60,000 by 2025. Authorities predicted that not all of them would join the school place allocation system.

Caritas Charles Vath College on Friday announced that it would merge with Caritas Wu Cheng-chung Secondary School in Southern district in September of the 2024-25 academic year, with the latter moving to Tung Chung as part of the arrangement.

The move comes nearly eight months after two government schools in Sham Shui Po and Wong Tai Sin merged due to the dwindling student population.

Caritas Charles Vath College in Tung Chung, which only offers senior years from Secondary Four to Six, is under the direct subsidy scheme. Its counterpart in the Southern district is an aided institution operating Secondary One to Six and is subsidised by the government.

"Since the implementation of the new senior high school academic system in the education reform in 2012, the social function of our school as a senior high school has gradually declined ... there is an increasing demand for educational services in the Tung Chung community," Caritas Charles Vath College said in a letter to parents.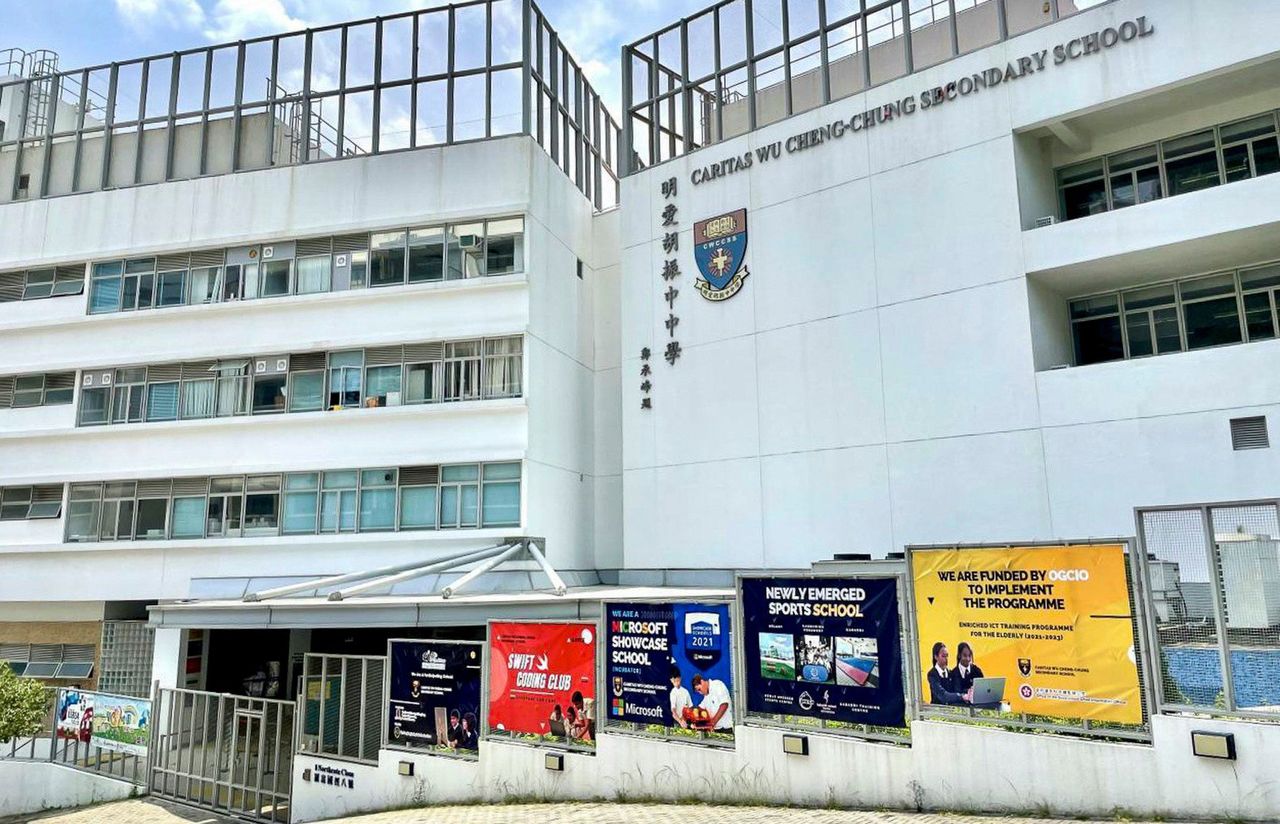 Caritas Wu Cheng-chung Secondary School in Pok Fu Lam.

It said it would halt admissions to Secondary Four starting this September, stressing that all students could still finish their secondary education at the school.

The school only has six classes for the current academic year, with each grade having two, according to the government's secondary school profiles data.

Unlike in the past, students in Hong Kong can now finish their secondary education in the same school from Secondary One to Six without having to drop out and find a new one after Secondary Three if they have poor academic results.

The education service division of Caritas Hong Kong in a separate announcement said a bus service would be provided for students enrolled at the Wu Cheng-chung Secondary School, which is located in Pok Fu Lam, to commute to Tung Chung.

"The school will try its best to make arrangements for students who are unwilling to move to Tung Chung to instead study in other schools in the Southern district," it said.

Caritas Wu Cheng-chung Secondary School only secured two Secondary One classes in the current school year, putting the institution close to the minimum threshold. Schools who are unable to field enough pupils for at least one class face the axe by education authorities.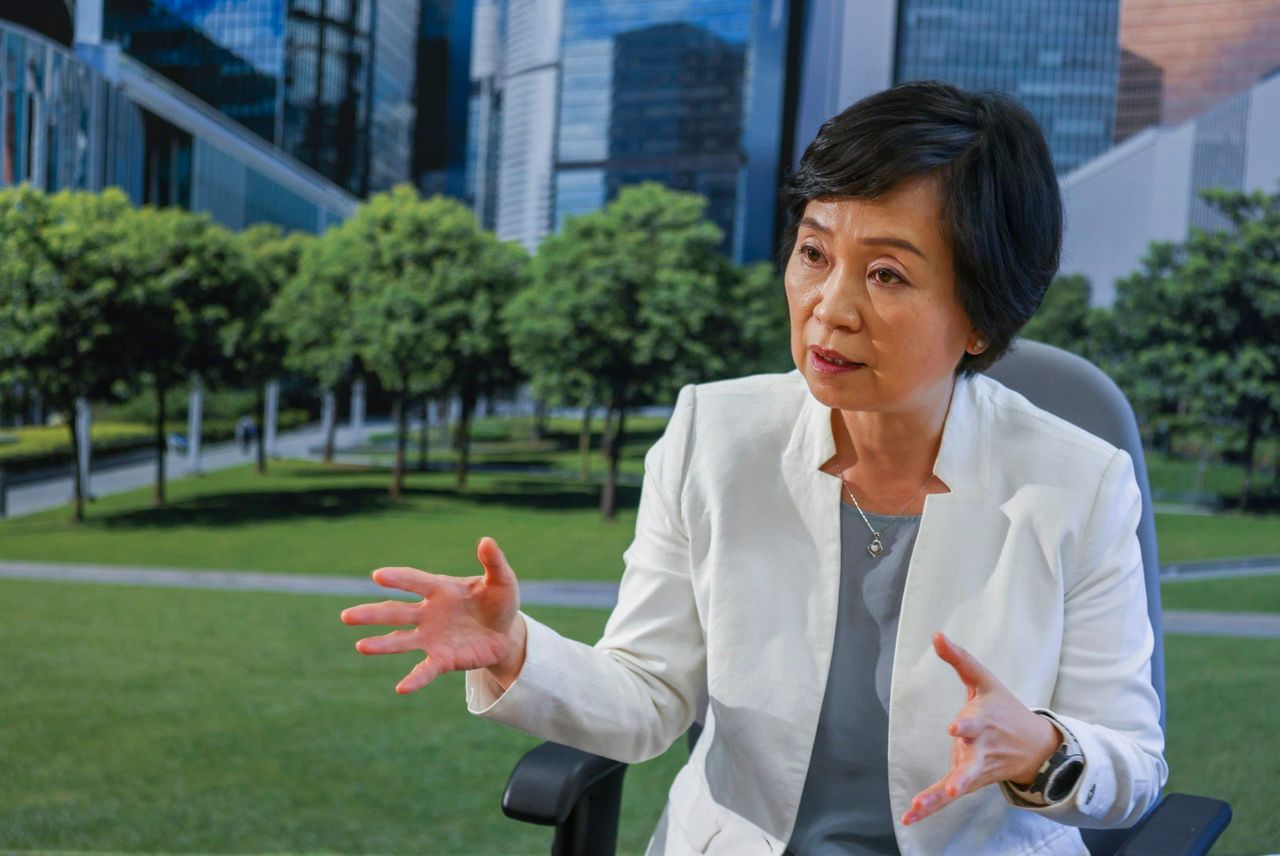 Secretary for Education Christine Choi speaking with the Post last year.

Secretary for Education Christine Choi Yuk-lin on Saturday said she supported the merger and "stability in the teaching industry" was not her priority.

"The Southern district keeps on ageing and there is a huge supply of school places, while we see there are some new housing projects in Tung Chung and a keen demand for schools," Choi told a radio programme.

"When dealing with the problem of a declining school-age population, we have always emphasised the interests of students are the top priority and then we look at others. Of course, the stability of the industry is important, but it should not override the original intention of education."

The education minister told media after the programme that she appreciated the decisive action taken by Caritas in face of the shrinking student population. She said her bureau could provide help for students searching for schools if they did not want to relocate to Tung Chung.

According to data provided by the bureau to the legislature last week, the number of 12-year-old students will drop from 71,600 this year to 60,000 by 2025 – a 16 per cent decrease.

But not all will sign up for the secondary school places allocation system as the bureau earlier forecast only 50,600 students would register this year.

It is not the first time schools under Caritas have faced the axe. A survival plan for the Caritas Chai Wan Marden Foundation Secondary School was rejected by authorities after it was unable to offer Form One Classes this academic year. It will close in 2026.