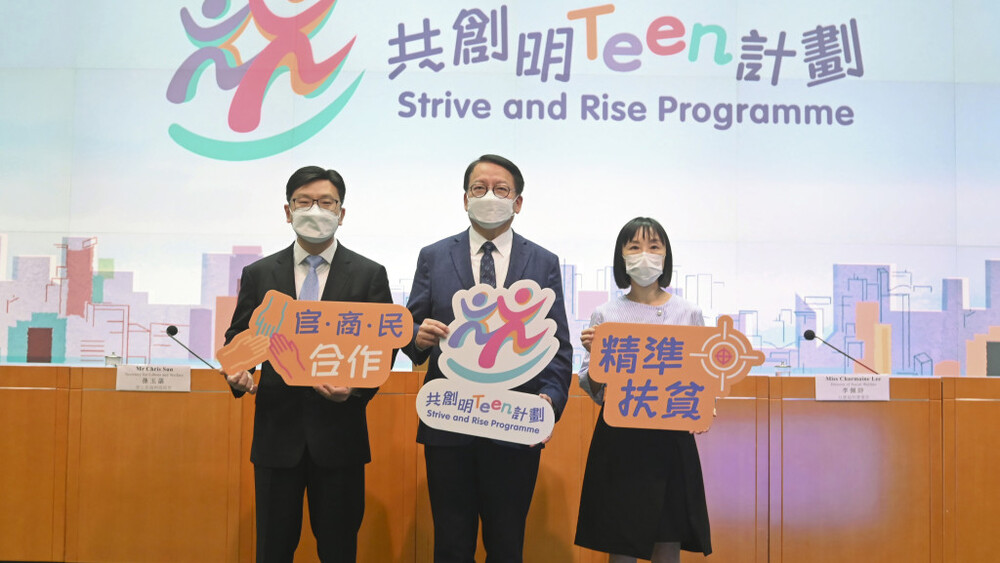 2,800 students subsidised and HK$140m granted to poverty relief scheme
The government announced today to grant 2,800 students for poverty alleviation in a one-year scheme with financial and educational support, along with mentors.
The participator headcount was increased by 40 percent compared to the original plan's figure - 2,000.

Quotas of the scheme, Strive and Rise Programme, will prioritise students from grassroots families, especially those who live in subdivided units, pointed out Chief Secretary for Administration Eric Chan Kwok-ki.

"The scheme has received support from around 120 enterprises and organisations," he said, noting eligible mentors for students in the scheme are also well recruited.

"A total of HK$140 million in donations were raised," Chan mentioned.

He added the government would be able to provide over 800 activity classes to students in the scheme for taking part.

Besides, the government has set up a Partners' Board with the name list, including multiple Hong Kong heavyweights corporations and institutions to hold regular meetings for scheme activities.

The subsidy scheme was raised in August this year to give unprivileged students a HK$10,000 subsidy as well as setting up special mentorship under the government's Task Force to Lift Underprivileged Students out of Intergenerational Poverty.

According to the scheme, each student will be allocated one mentor to share life experiences with them and provide a variety of training courses to "reinforce their self-confidence, develop a positive outlook on life, and strive for upward mobility", Chan noted.