Hong Kong's Urban Renewal Authority announces biggest, costliest five-year business plan in its history aimed at boosting private housing supply, redeveloping old communities.
The Urban Renewal Authority will spend HK$100 billion (US$13 billion) over the next five years building 18,000 homes for Hong Kong's private sector under a massive drive to help first-time buyers and regenerate parts of the city.

Announcing its biggest and costliest five-year business plan since it was established in 2001, the authority also revealed it would launch a public consultation on redeveloping Yau Ma Tei and Mong Kok, which are home to some of the city's oldest and most densely populated neighbourhoods.

The 18,000 new flats will be sited in urban locations across the city and the programme includes a significant starter-home project in central Kowloon.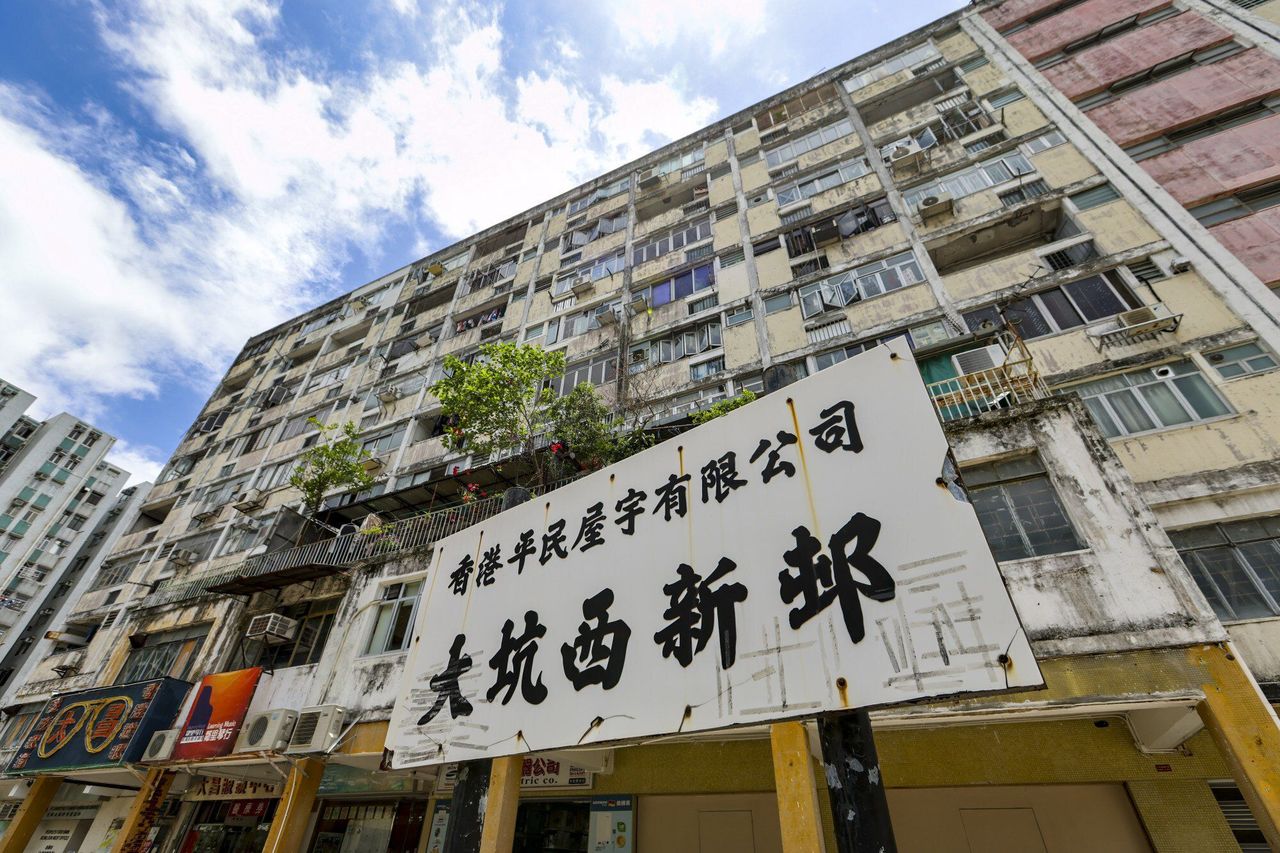 The Tai Hang Sai Estate, at Shek Kip Mei, will be redeveloped under the new scheme.

Chief Executive Carrie Lam Cheng Yuet-ngor has tasked the self-financing authority – which renews old communities in the city through redevelopment, renovation and conservation – with leading the push to build more homes for first-time buyers.

The Housing Authority, meanwhile, is responsible for delivering public housing and subsidised homes for lower-income groups.

"With a sound financial position, we have drawn up our largest five-year business plan by far, covering multiple redevelopment projects," URA chairman Chow Chung-kong told the media on Tuesday.

"Including those we have launched already, we will need more than HK$100 billion to pay for property acquisition and construction."

Chow expects the authority will have about HK$20 billion in cash by March next year to kick-start the new projects.

One of the key schemes will be the redevelopment of the 56-year-old Tai Hang Sai Estate in Shek Kip Mei. The site will produce 1,300 flats to rehouse existing tenants and another 2,000 starter homes to be sold at a discounted price. The homes will be on presale in 2026, two years before construction is completed.

The government previously handed the plot in Shek Kip Mei to the Hong Kong Settlers Housing Corporation to build cheap rental homes for low-income residents relocated from temporary housing.

Lee Shau-kei, founder of Henderson Land Development, and David Li Kwok-po, executive chairman of the Bank of East Asia, are among the corporation's directors.

Under a deal signed in March, the URA will come up with a development plan for submission to the Town Planning Board in the third quarter of this year, while the corporation will be responsible for rehousing existing tenant households.

The corporation says it is working through the details for relocating existing tenants. About 40 per cent of the tenants are elderly, according to Sham Shui Po district councillor Tam Kwok-kiu.

"The buildings are old, so they cannot accept having to climb up multiple flights of stairs and living in a unit with water pipes that need replacing," he said.

But he noted that rehousing existing residents in the redevelopment plan's first phase could be a sticking point for moving the project forward, because they would have to stay elsewhere while the new blocks were being completed.

Tam urged authorities to consider nearby public housing flats, such as those in Pak Tin Estate, as temporary homes for affected tenants until they were able to return.

In another eye-catching element of the five-year plan, the authority has completed a study looking into the redevelopment potential of Yau Ma Tei and Mong Kok districts. The study involves 3,300 buildings in the area, of which 80 per cent are at least 30 years old.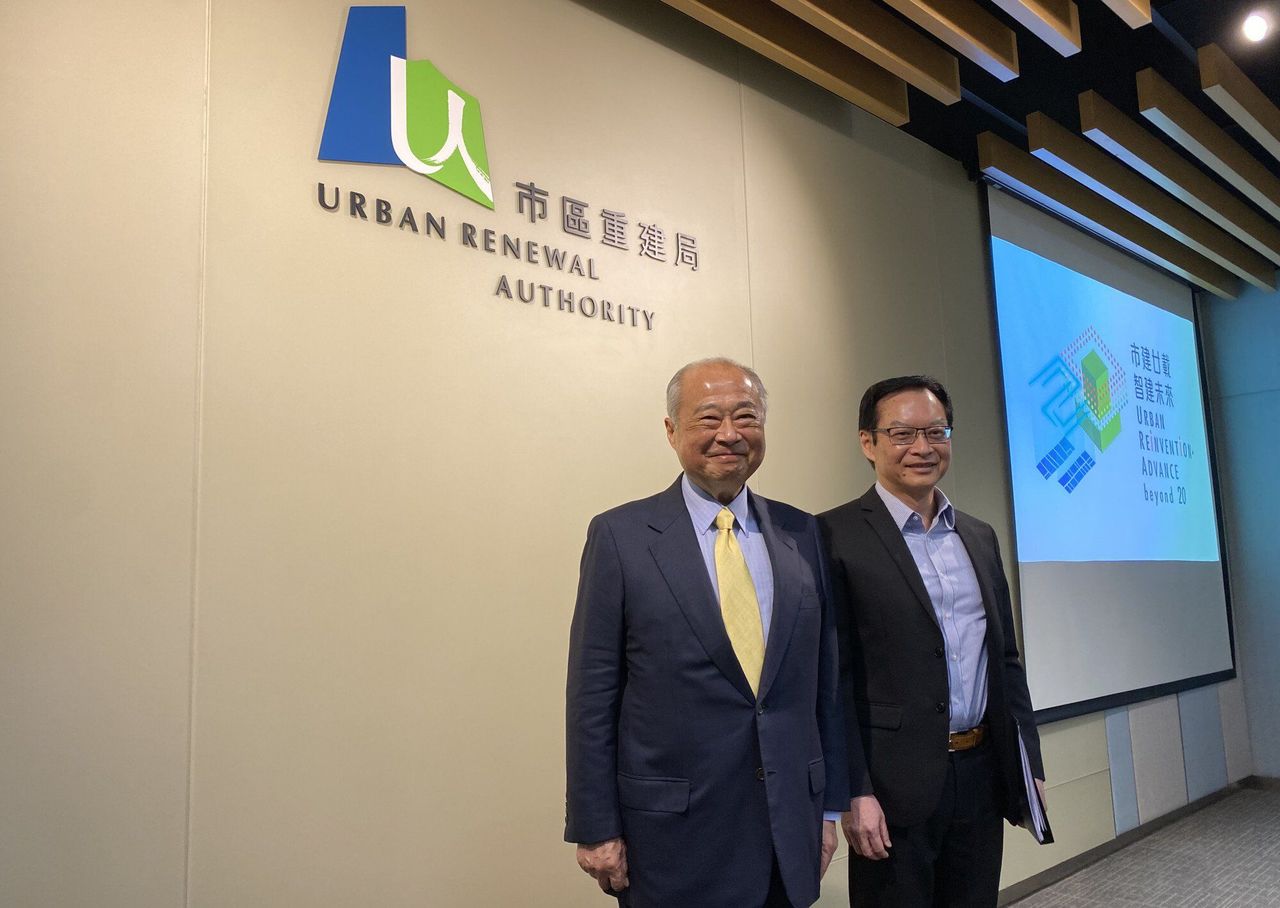 (From left) URA chairman Chow Chung-kong and managing director Wai Chi-sing.

The URA will propose in the public consultation ways to redevelop the areas with taller and more tightly packed towers in areas with higher economic potential, in exchange for lower-density development and more open spaces in less commercial ones.

But Wai Chi-sing, managing director of URA, cautioned that more financial resources would be needed to redevelop the area.

The organisation would have to resort to taking out bank loans, issuing bonds, and other financing sources by 2025, but no plans were afoot for seeking government funding, he added.

Chan Kim-ching, founder of civic group Liber Research Community, said the URA should disclose information such as the breakdown of the development potential of different zones in the coming consultation for the Yau Mong study.

"They have always said the district is so densely built that redevelopment is not going to make any financial gain. They'd better convince the public with more data," he said.

"Otherwise this leaves us wondering whether they will end up doing just a few selected sites rather than a large-scale redevelopment as the public have hoped."