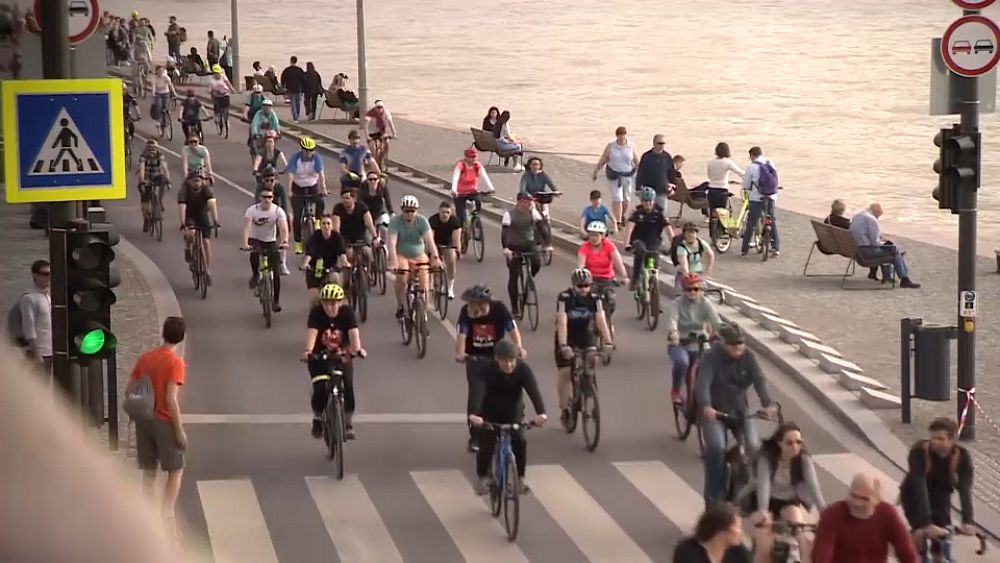 15,000 Budapest cyclists parade in support of a greener city
Budapest was filled with the sound of jingling bells and clicking gears on Earth Day, as 15,000 cyclists took to the streets of the Hungarian capital.
The parade took them down the banks of the Danube. Their demand was to have a greener city with more bike-friendly urban spaces.

The event was organized by the NGO Hungarian Bicycle Club to demonstrate the need for more bike-friendly urban spaces.

The Budapest roads were designed with a focus on cars and for decades bikers had difficulty navigating on the streets. The cyclist rallies originate from this period.

But gradually the mindset has changed, even the previous conservative mayor developed the network of cycle paths.

The current, green mayor, Gergely Karácsony, quite openly supports bikers, sometimes angering those who try to get around by car in the city.

"Of course, I would like to see more cycle paths," said rally participant János. "But car drivers need to go somewhere also."

Earth Day was just the beginning. Every weekend until the end of the summer, the Danube embankment will be given back to pedestrians, runners, cyclists and families with strollers.