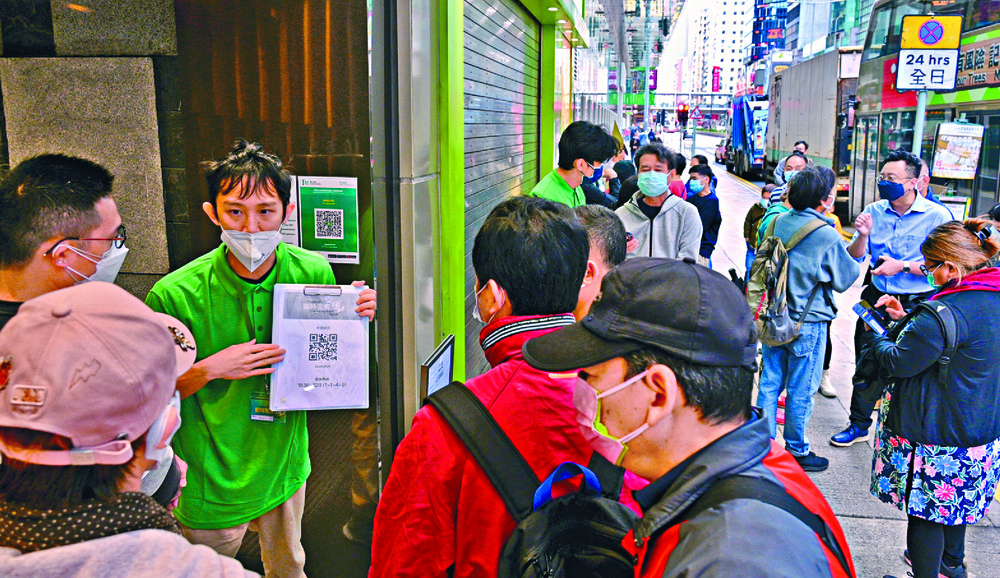 125,000 in race for jobless subsidy
Over 125,000 jobless workers have applied for a HK$10,000 unemployment subsidy, one day since applications opened on Wednesday, prompting an official to say the overwhelming response shows that the help is "timely."
"The temporary unemployment relief scheme has been met with an overwhelming response and it seems timely," said the head of the Policy Innovation and Coordination Office, Doris Ho Pui-ling.

"We hope it can really help workers who lost their jobs in the fifth wave of the pandemic, or those who are on unpaid leave because the businesses they worked for had to be shut down," she said.

Ho said among the 100,000 applications received as of yesterday morning, around 70 percent had mandatory provident fund accounts. Most applications were submitted online, while about 1,000 applicants visited the five service centers in North Point, Mong Kok, Kwun Tong, Tai Po and Yuen Long.

When an enquiry hotline was launched almost a week ago, most calls received were about eligibility. The number of calls surged on Wednesday as people sought help for filling out the online application forms.

With some casual workers wondering if they were eligible given that they had no salary proof or had worked for a few days in the past 30 days, Ho urged people to apply, saying authorities would exercise discretion.

She also said applicants could provide their reasons for not having salary or unemployment proof in the self-declaration forms.

Ho said authorities had no "hard" guideline so far on how many working days would be considered acceptable for casual workers to qualify for the subsidy. "We want to collect a number of application forms first so that we can understand the actual situation before setting a line. I think this might be more helpful."