Britain overtakes Taiwan to become second most popular destination, according to Education Bureau's survey of 41,222 school leavers.
More than 12 per cent of Hong Kong's secondary school students chose to leave the city for tertiary education last year, with Britain overtaking Taiwan as the second most popular destination after mainland China.

The Education Bureau's survey of 41,222 school leavers also found more students chose to take shorter certificate or diploma courses than before, which an expert said suggested they wanted to enter the job market earlier.

About 94 per cent chose to pursue further studies, which was the same amount as in 2021. Those who decided to enter the labour force directly and work full time accounted for 2.6 per cent, while 2.3 per cent were in part-time employment.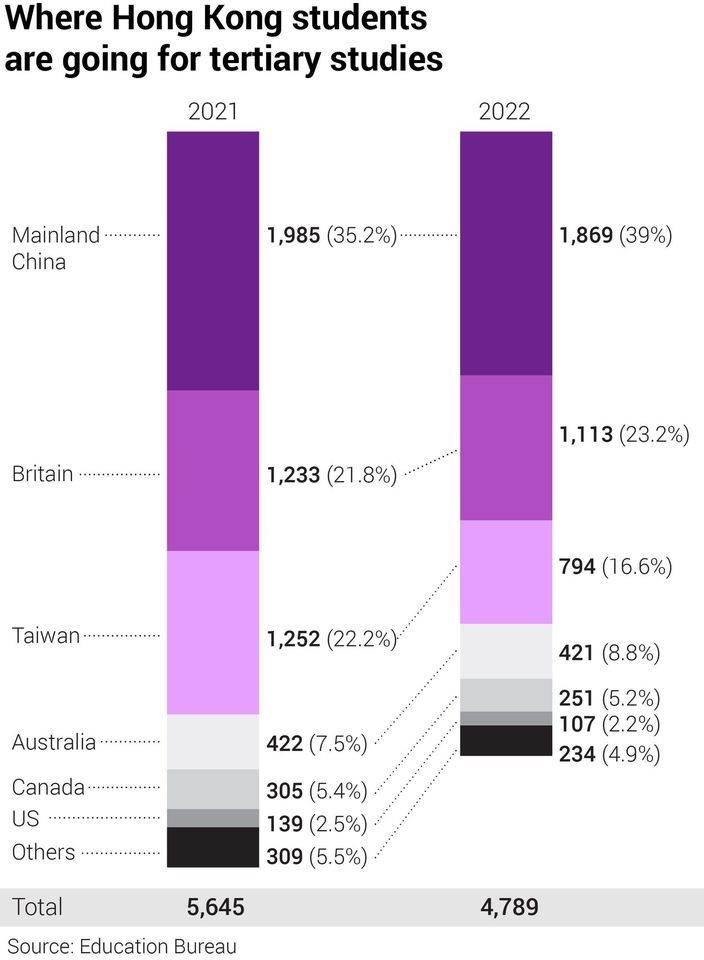 The choices of the remaining 2 per cent of students were not specified.

Students who opted for tertiary education primarily stayed in Hong Kong, with 87.6 continuing their studies in the city, while 4,789, or 12.4 per cent, went to the mainland, Taiwan or overseas.

The figure was down for the second year in a row, dropping from 14.3 per cent in 2021 and a peak of 14.5 per cent in 2020 when more than 6,000 students left the city for further studies.

Nearly 40 per cent of those who studied outside Hong Kong went to the mainland, which continued to top the chart as the most popular destination.

Britain followed with 23 per cent of the students, while Taiwan accounted for 16.6 per cent, falling one spot from 2021 to rank third.

Australia, Canada and the United States remained in the fourth, fifth and sixth spots respectively.

Ng Po-shing, student guidance consultant of the youth-focused NGO Hok Yau Club, said he believed some Form Six students might have already emigrated, leaving them out of the survey.

"They may have left before the Diploma of Secondary Education and that is why they could not be included in the survey, and students choosing to stay may opt to study locally and drive up the proportion [of studying in Hong Kong]," he said.

The response rate of the survey had dropped, according to the bureau's figures. Only 91 per cent of Form Six students revealed where they headed after completing their secondary education last year, compared with the 97 per cent who responded in 2021.

Half of all the respondents pursued degree-level courses as part of their higher education, according to the survey.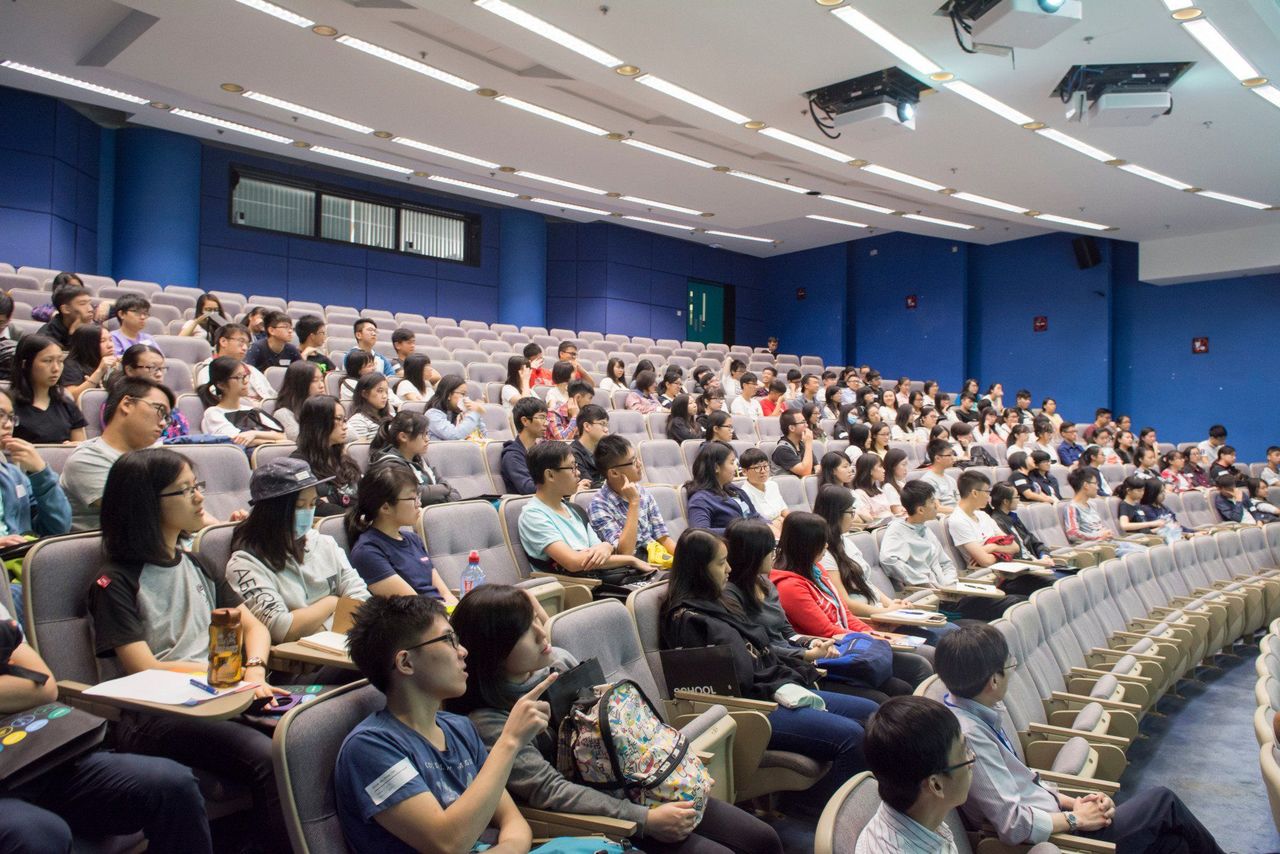 Students attending a lecture at the Hong Kong University of Science and Technology.

The poll also showed the proportion of those choosing associate degree and higher diploma courses continued to decline over the past decade. Fewer than 30 per cent of graduates opted for the courses, down from the more than 40 per cent recorded in 2012.

But figures for those taking diploma and certificate programmes increased slightly from 19.7 per cent to 20.7 per cent last year.

Consultant Ng said he was surprised to see this as students normally chose to enrol in courses with higher qualifications.

He said he believed some students might want to enter the job market as soon as possible.

According to figures provided by the bureau to the legislature, the number of new students admitted by the Vocational Training Council to diploma and certificate courses rose by 35 per cent in the current academic year compared with the previous one. However, almost all of the programmes with higher qualification levels recorded a decrease.