In addition to 14-year-old girl, police say those injured included four men and seven women.
Twelve people were injured after a double-decker hit a metal pole and a 14-year-old girl at Choi Hung bus terminal in Hong Kong around noon on Sunday.

In addition to the teenage pedestrian, police said, four men and seven women were injured. At least 10 were passengers on the KMB bus on route 277X from Fanling to Lam Tin.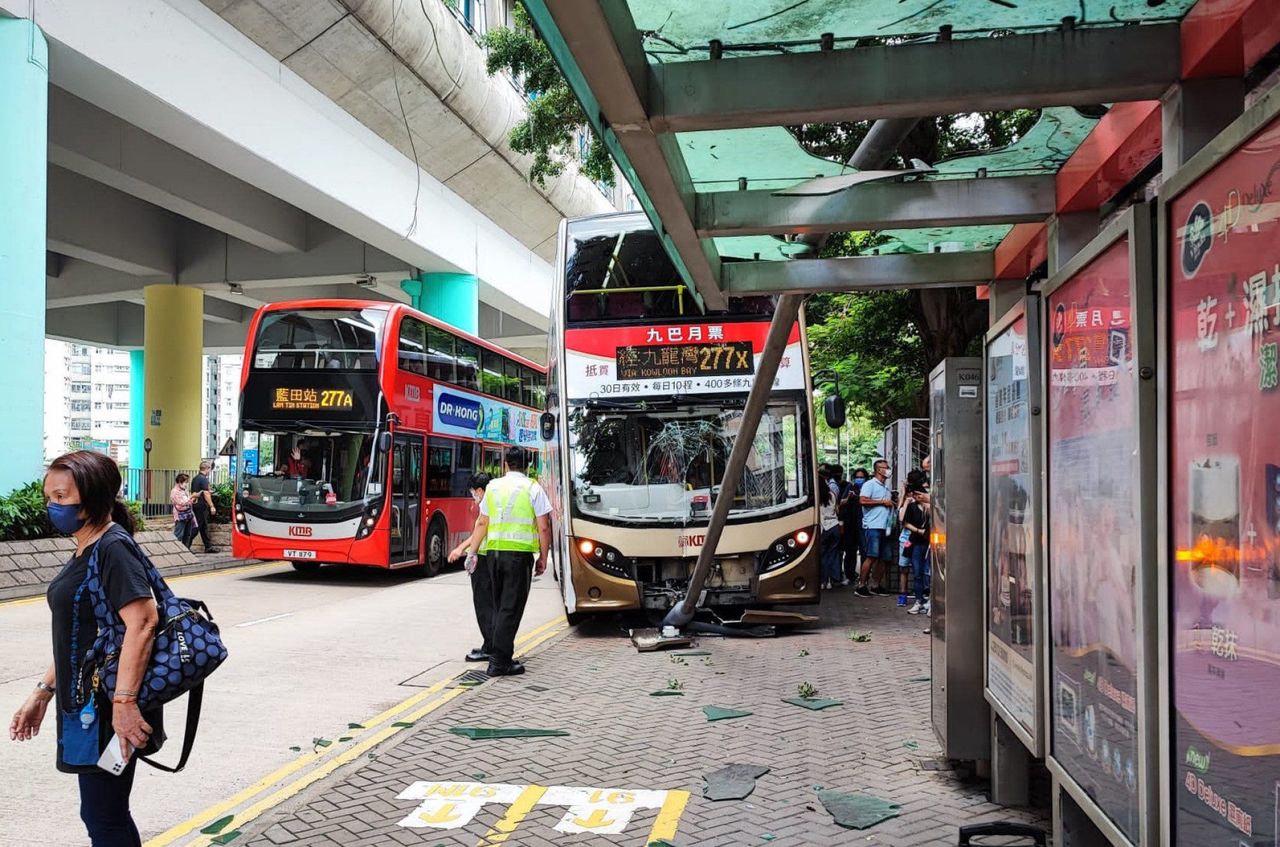 A 14-year-old girl was among those injured in the accident.

They all suffered minor injuries. Police said three people refused to go to hospital.

A spokeswoman for the Hospital Authority later said four people were admitted to Queen Elizabeth Hospital in Yau Ma Tei, while five were sent to United Christian Hospital in Kwun Tong. The nine were discharged after receiving treatment.

A KMB spokesman said the firm would investigate the incident and assist with police inquiries.