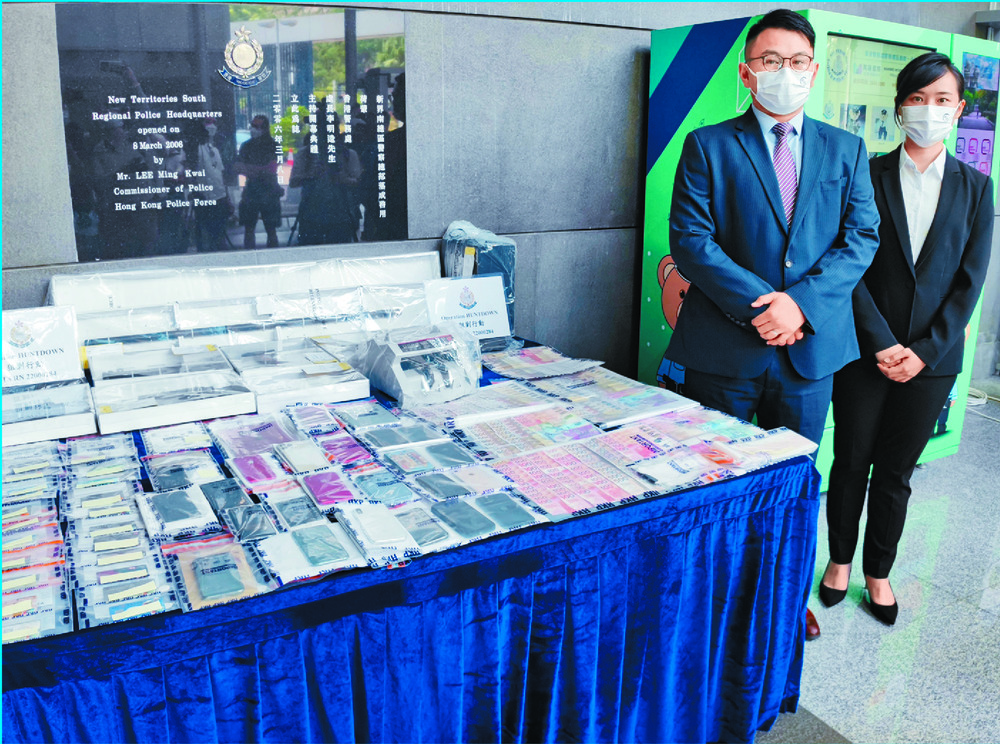 12 arrests over phone scams
Twelve people, including a woman, have been arrested for allegedly cheating victims of HK$4.5 million in 95 cases of phone scams.
The police broke the syndicate in a two-day operation that ended last Friday. The scams involved offering low-interest-rate loans and preying on the elderly.

The alleged scammers, aged between 15 and 35, were arrested for conspiracy to defraud.

They included three secondary students, two transportation workers, a construction worker and a cleaning worker. The others claimed they were unemployed.

The three students helped to meet victims and collect money from them.

Among the 95 cases, 81 are loan frauds involving HK$3.4 million from victims aged between 21 and 64, with HK$270,000 the highest amount in a single case.

Fraudsters pretended to be staff from local banks or solicitors, and telephoned the victims randomly, saying they could provide low-interest-rate loans, according to police.

They then demanded 10 percent of the loans as security deposits, with amounts ranging from HK$10,000 to HK$270,000. The scammers disappeared after receiving the deposit.

In the other 14 scams, the targets were mainly aged from 56 to 89.

The scammers pretended to be family members or friends of the victims. They claimed they had been arrested by the police and asked the victims to bail them out. The 14 victims lost HK$1.1 million.

Chief Inspector Ng Man-ho of Crime New Territories South Regional Headquarters said they spotted the syndicate from January. "We found air guns and other weapons in an industrial building in Mong Kok which were believed to be used for recruiting 'puppets'," Ng said.

Two men were arrested on Friday when they were collecting "bail money" from an 83-year-old woman.

The police then arrested 10 more suspects across the city. A 17-year-old boy was also arrested for possession of imitation guns, offensive weapons and drugs.

Police also seized two computers, 18 smartphones, bank cards, a banknote counter and HK$70,000 in cash.

There have been 12,326 scam cases with victims losing over HK$2.1 billion in the first half of 2022, 41.6 percent more than the same period last year.