Those who carry on past the age of 55 will be selected for expertise, performance, conduct and fitness.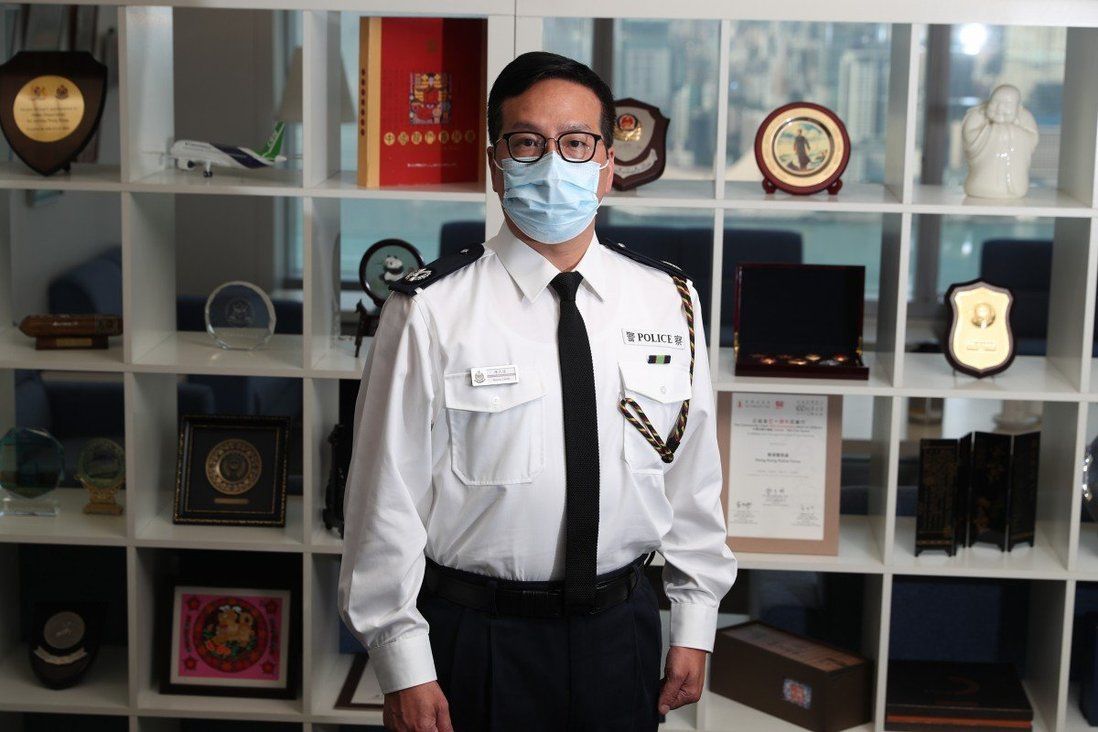 Ronny Chan is assistant commissioner of police and oversees force personnel.
Almost 12,000 veteran police officers in Hong Kong will be given the option to delay their retirement and continue working until 60 as the force deals with an ongoing manpower crunch.

Assistant Commissioner of Police Ronny Chan Man-tak told the Post the move to retain officers approaching the retirement age of 55 comes as the force
is facing difficulty filling 5,000 vacancies despite receiving more than 10,000 applications.

In an interview, he revealed that fewer than 10 officers chose to quit after refusing to pledge allegiance to Hong Kong and the Basic Law, the city's mini-constitution, but added that their resignations were no loss.

"It is not a pity at all. If they do not identify with the Hong Kong police or the government, their departures might actually be good for the force, the administration or even themselves," said Chan, who oversees personnel.

The force recorded its biggest human resources boost in decades last year, when it increased headcount by more than 7 per cent to nearly 38,400, adding 2,600 posts.

Chan revealed there were now nearly 28,000 disciplinary officers for 33,000 positions, leaving about 5,000 vacancies. But new hires this financial year have only met a third of the annual recruitment target of 1,845.

It took in only 592 over the past 11 months, compared with 874 in the previous financial year.

"We do not compromise on the quality of officers because of the vacancies. Our standards remain the same," he said.

To ease the anticipated manpower crunch over the coming years, officers who joined before June 2000 and ranked senior superintendent or below, would be allowed to apply in April and May to delay their retirement until they turn 60.

The force estimates there are almost 12,000 officers eligible, who would otherwise have to retire at 55.

"Around 800 officers will retire each year in the coming 10 years, and many of them are among these 12,000. If they choose to stay, it will surely ease our manpower problem," Chan said.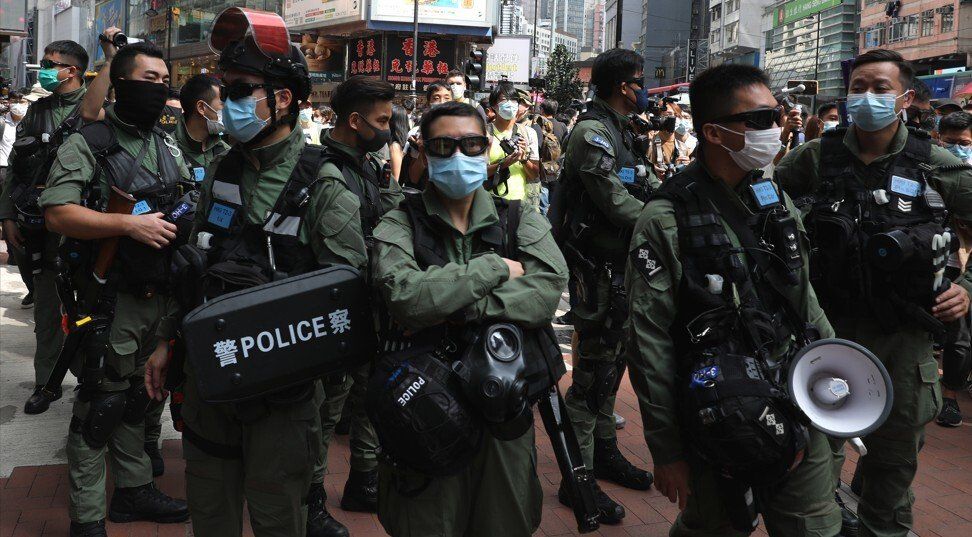 Police have faced difficulty in recruiting officers in the wake of the 2019 anti-government protests.

There is no maximum set for the scheme, and those granted extensions will be selected based on their expertise, job performance, conduct and fitness. All benefits, including promotion prospects, medical coverage and housing allowance, will remain during their extra five years of service.

"The measure has been welcomed by many staff. They are willing to continue serving the force and society as they are still fit at 55," Chan said.

The Post understands that Chief Executive Carrie Lam Cheng Yuet-ngor approved the plan earlier this year.

The retirement age for younger police officers has been raised in recent years because of Hong Kong's ageing population and shrinking labour force.

New hires since June 2015 had their retirement age set at 60, and those who joined between mid-2000 and mid-2015 were subsequently offered extensions as well.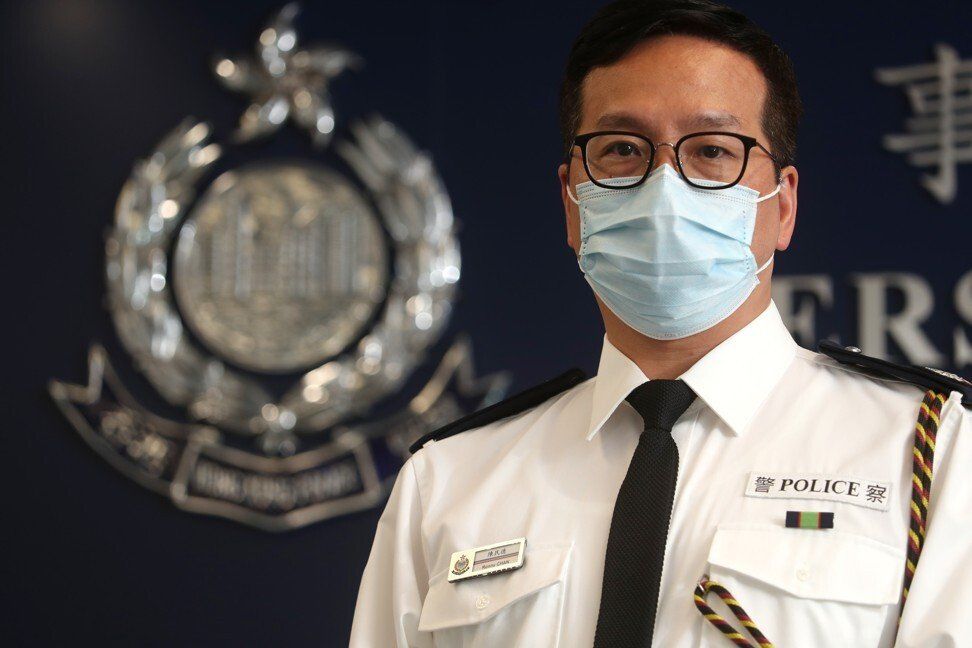 Ronny Chan, assistant commissioner of police.

Some younger officers have expressed concern that their promotion prospects might be affected when the older ones remain longer. Chan said he understood their concerns, but the impact would be minimal as the scheme was being launched at a time when there are numerous vacancies.

Assuring them that promotion opportunities would eventually arrive, he said: "Spending five more years consolidating their experience is actually a good thing for the force."


'Jobseekers facing peer pressure'

The social unrest in the second half of 2019 put immense pressure on the force, with manpower stretched by months of widespread protest chaos and violence.

Nearly 1,700 officers approaching retirement or already retired officers were rehired for up to 2½ years to ease the crunch, but Chan said such temporary contracts were only a short-term measure.

Although the protests died down with the arrival of the Covid-19 pandemic a year ago and Beijing's imposition of the national security law last June, Chan said the police must remain operationally ready to deal with public order incidents and lone wolf attacks.

It has expanded many specialist squads such as the counter terrorism response unit and police tactical unit.

He said applications declined slightly over the past two years as the anti-government protests of 2019 affected some Hongkongers' view of the force, which was accused of brutality in dealing with protesters, a charge it denied.

Some jobseekers who might have applied faced peer pressure against doing so, Chan said. One successful applicant turned down the contract at the last moment after facing pressure from friends.

Applications for jobs at the rank of probationary inspectors and constables went down from 11,974 in 2019-2020 to 10,685 in the 11 months from April 2020 to last month.

The competition for probationary inspector positions was particularly keen, with only 132 out of 4,611 applicants selected between April 2020 and last month, falling short of the recruitment target of 225. That meant only one in 35 succeeded, compared to one in 31 in 2019-2020.

Chan said the unsuccessful candidates included those who failed their physical fitness tests or showed poor language proficiency in written exams. Others communicated poorly or did not display leadership and management potential during group discussions and other exercises.

The force will see a 7.7 per cent rise in its overall budget to HK$25.06 billion, following the social unrest and the new national security law. About 70 per cent of its total budget will go towards salaries.

Chan said that in the past, most applicants for police jobs were fresh graduates in their 20s, but since the social unrest, they included people in their 30s and 40s prepared to quit their jobs to serve the city as police officers.

"We find those who are keen to join the force at this difficult time show a strong determination and loyalty. These are the people we want," he said.