High Court judge calls for better case management to ease 'long delay' in proceedings involving politicians and activists prosecuted over their roles in unofficial primary election.
Eleven of the 47 opposition figures prosecuted over their roles in an unofficial primary election for Hong Kong's legislature intend to plead guilty to subversion charges under the national security law, a judgment released by the judiciary has revealed.

In Tuesday's written ruling, High Court Justice Esther Toh Lye-ping also expressed concerns about the "long delay" in the case representing the largest crackdown to date on the city's dissenting politicians and activists, as she called for a tightened timetable to ensure the proceedings were handled expeditiously as required by the Beijing-imposed legislation.

Toh explained in the judgment her reasons for dismissing earlier this month a second bail application by former lawmaker Gary Fan Kwok-wai, one of 34 defendants in the case currently incarcerated in jail.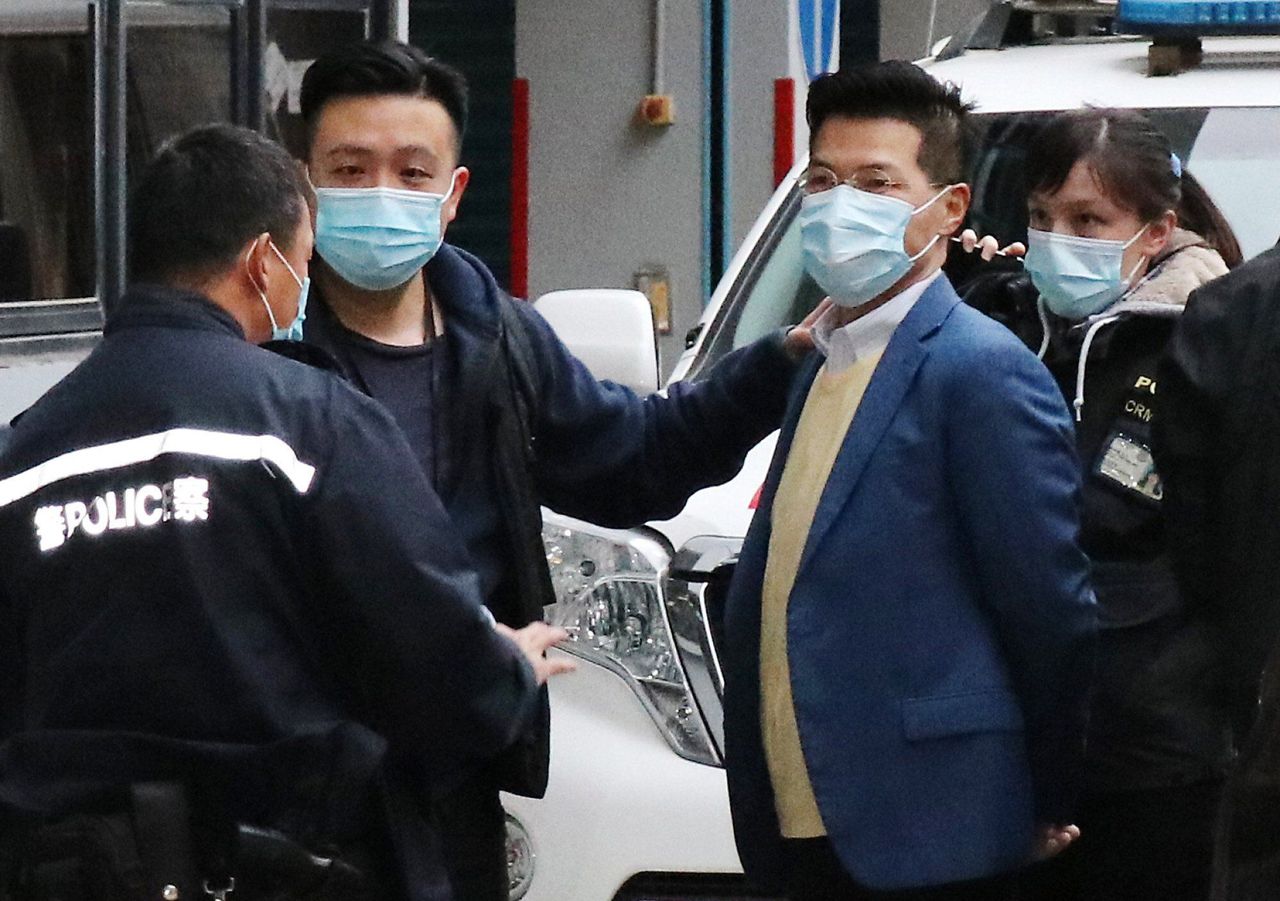 Former lawmaker Gary Fan Kwok, seen here during his arrest, is one of 34 defendants in the case currently incarcerated in jail.

The judge first refused bail to the 55-year-old in September last year, after forming the view he would continue to commit acts endangering national security if granted temporary release.

Prosecutors have applied for a High Court trial, but the case remains stuck at the magistrates' level due to the preparation of translated prosecution documents and legal disputes raised by the defence during pretrial proceedings.

In the latest bail application, Fan's counsel noted the trial could not start before mid-2023, meaning most of the defendants would have spent more than two years behind bars before the court began examining the evidence.

The delay would also affect those who wished to admit liability, the court heard, with prosecutors confirming nearly a quarter of the defendants could proceed directly to sentence once the case was transferred to the higher court.

Tuesday's judgment did not identify the 11 who intend to plead guilty in relation to the alleged conspiracy in July 2020, which prosecutors described as a "massive and well-organised" plot to paralyse the government and topple the city's leader.

While finding no material change of circumstances that would justify a reversal of her previous decision on bail, Toh urged the lower court to consider "case management exercise" and impose deadlines on settling pretrial issues, such as the preparation of a summary of facts for the purpose of taking pleas from the 11 defendants.

"There should be no reason to hold up the rest of the defendants in their progress to a speedy trial," she said.

Subversion is punishable by life imprisonment, with a minimum jail term of 10 years applicable in serious cases. The security law also outlaws acts of secession, terrorism and collusion with foreign forces.