Authorities hope to attract 1,130 companies to expand their operations in the city by 2025, Secretary for Commerce and Economic Development Algernon Yau says.
More than 100 foreign companies are discussing potential investment plans with Hong Kong authorities, the commerce chief has said, while also predicting the city's economy will revive in the second half of the year.

Secretary for Commerce and Economic Development Algernon Yau Ying-wah on Saturday stopped short of disclosing the names of the leading global corporations with preliminary investment plans in the city, saying it was commercially sensitive information.
"We have been discussing their requests on land, taxation and financial arrangements to see if they can be implemented," Yau told a radio programme. "It takes time for companies to settle down in Hong Kong but the progress has been great … We are optimistic."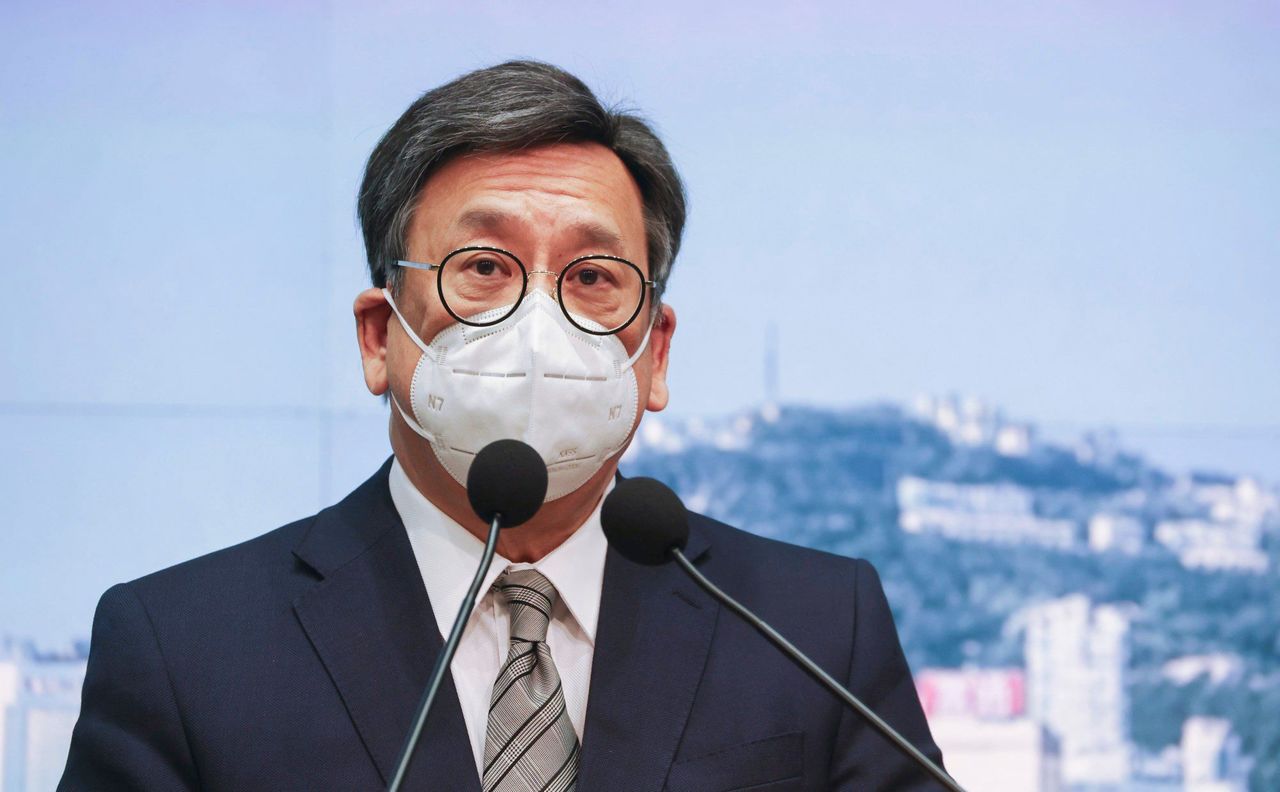 Secretary for Commerce and Economic Development Algernon Yau.
Authorities last December set up the Office for Attracting Strategic Enterprises, a new initiative introduced in Chief Executive John Lee Ka-chiu's policy address in October last year to entice target industries such as technology to invest in the city and to plan measures to meet their needs.
Yau, also a member of the office's advisory committee, said he could not provide an estimate on the number of companies planning to put down roots in the city this year but the government would work hard to encourage corporations to invest in Hong Kong.
He added that the administration had set up a key performance indicator for the Commercial and Economic Development Bureau to increase inward investment by attracting at least 1,130 companies to expand their operations in the city by 2025.
City leader Lee earlier this month led Yau and about 30 delegates to the Gulf region for a week-long work trip which resulted in 13 non-binding agreements with enterprises and business chambers relating to innovation and technology, infrastructure and finance.
The governments of Hong Kong and Saudi Arabia also agreed to start negotiations on investment promotion and protection agreements.
Yau said the office would follow up on its plans to attract firms in the Middle East to Hong Kong, adding businesses there had expressed interest in visiting the city to explore investment opportunities.
He added Hong Kong had an edge in assisting foreign corporations interested in expanding into the mainland Chinese market.
The city would continue to explore markets in Central Asia and Africa in the future, Yau said.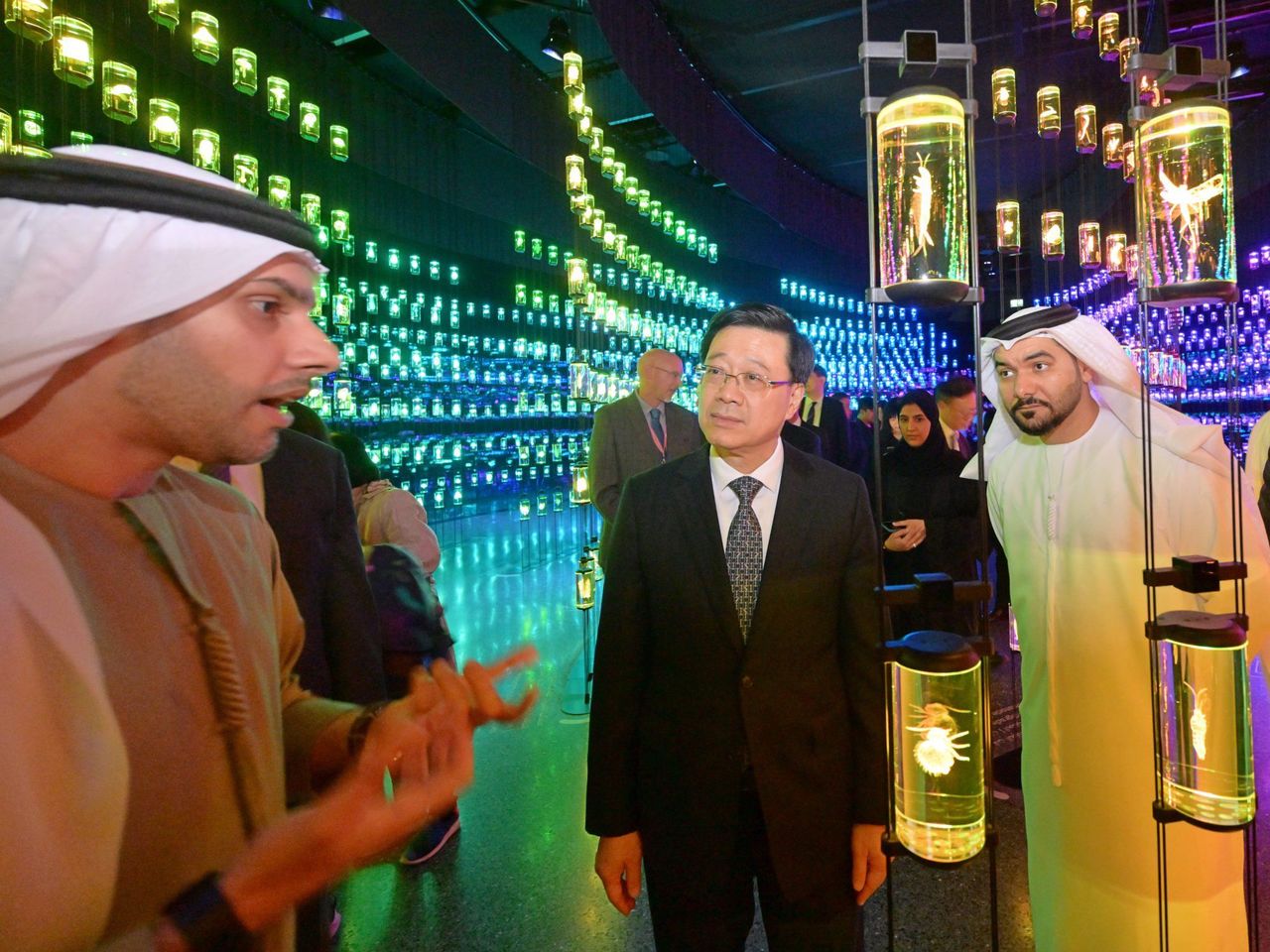 Chief Executive John Lee (centre) at the Museum of the Future in Dubai.

Simon Lee Siu-po, an honorary fellow at the Asia-Pacific Institute of Business at Chinese University, said the city government was "on the right track" when it came to attracting foreign investment, adding it had been relatively slow in reopening borders compared with other places. He stressed that different government departments had to work towards the same goal.

"If the bureaus do not coordinate their efforts and stay coherent on attracting foreign capital, investors may feel worried," Lee said.

He cited plans for the Kai Tak Cruise Terminal as an example of a lack of coordination between government departments, saying potential proposals to turn nearby pandemic isolation facilities into youth hostels could affect economic development in the area and dampen the mood on investment.

He added the number of flights coming into the city had yet to return to pre-pandemic levels, and expensive plane tickets could increase the cost of investment.

Terence Chong Tai-leung, an associate professor of economics at Chinese University, suggested that the government could consider providing incentives to overseas corporations, such as tax deductions and rent discounts.

The commerce chief also predicted a revival of Hong Kong's economy in the second half of the year, following the launch of an ambitious global tourism campaign called "Hello Hong Kong", which will offer 700,000 free airline tickets to travellers, as well as goodies and special events.

"When we give out 500,000 free flight tickets under the first phase of the campaign, the number of people coming to Hong Kong will increase consumption and business, boosting the city's overall economy," Yau said.

Authorities launched the promotional drive earlier this month to entice visitors back to the city after three years of isolation under tough Covid-19 pandemic curbs.

Free tickets will be given out in phases, with the first targeting Southeast Asian countries to be distributed starting from next month. The second phase aims to draw in travellers from the mainland from April, then northeast Asia, including South Korea and Japan, and other markets in May.

The Hong Kong Tourism Board has also started giving away at least 1 million spending vouchers for tourists worth HK$100 (US$13) each under the "Hong Kong Goodies" campaign.

Separately, Yau also said authorities would follow up on Hong Kong Cable Television's decision to pull the plug on its pay-TV services and focus on free-to-air services.

He said it was possible that a TV station with operational difficulties would lay off workers but he hoped the operator would redeploy the employees instead.