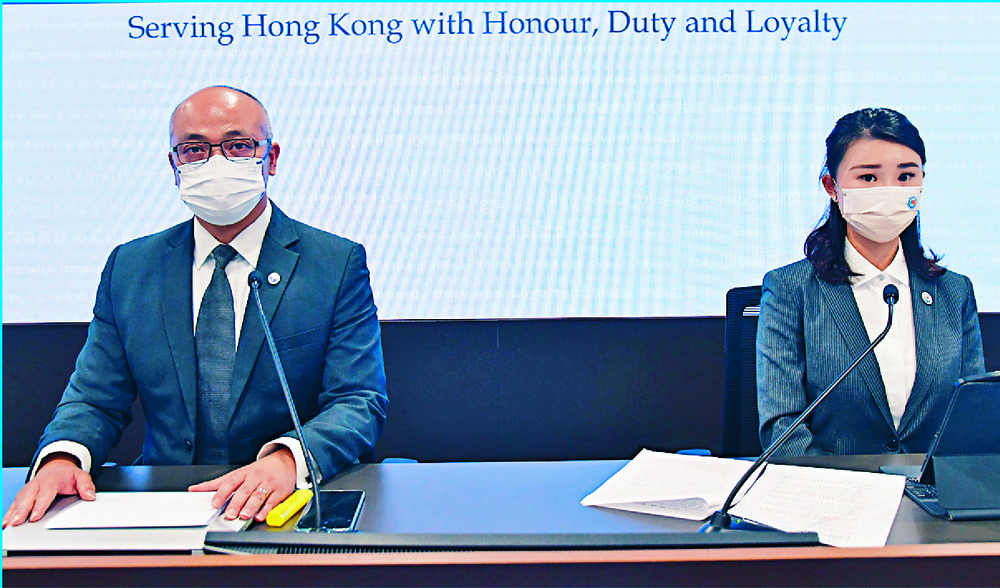 10 men arrested in campaign against child pornography
Ten men, aged between 20 and 57, were arrested for possessing more than 250 child pornography videos stored in their computers.
Chief inspector Benjamin Tai Tze-bun of the cyber-security and technology crime bureau said yesterday that a 20-year-old man was arrested early this month in Sau Mau Ping on suspicion of publishing child pornography and for money laundering.

The suspect is alleged to be selling child pornography videos on social media platforms for HK$500 to HK$1,000 each.

Investigations revealed that the other nine suspects had obtained explicit videos on websites and sharing software.

Police seized 12 computers, nine smartphones and four external storage devices.

All suspects have been released on bail, and Tai said that the investigation is in progress.

Chan Hang-ming, senior inspector from the family conflicts and sexual violence policy unit, said there were 55 cases involving child pornography in the first three quarters of this year, four percent higher than last year.

"Up to 90 percent of victims were females. Over 70 percent of youngsters involved were aged 12 to 16," she said.

"Most of the victims knew the criminals through online games or chat platforms, who first made friends with the victims or even became their boyfriend."

Police warned that child pornography is a serious offense, punishable by a maximum eight years of imprisonment and a HK$2 million fine.