Ten crew members abandoned the sinking vessel after the fire broke out, with seven rescued by mainland Chinese authorities.
One sailor was dead and two others were missing after a fishing boat caught fire and sank in Hong Kong waters on Sunday.

The Marine Department said they received a report at 11am that a Hong Kong-registered vessel was on fire off the coast of Sai Kung. Police said 10 crew members abandoned the sinking boat, seven of whom were rescued by mainland Chinese authorities at around 1.30pm. The boat ultimately went down in Hong Kong waters.

The Hong Kong Government Flying Service sent helicopters to conduct a search and found one sailor who was unconscious when pulled from the water. The sailor was later certified dead after being sent to Ruttonjee Hospital in Wan Chai.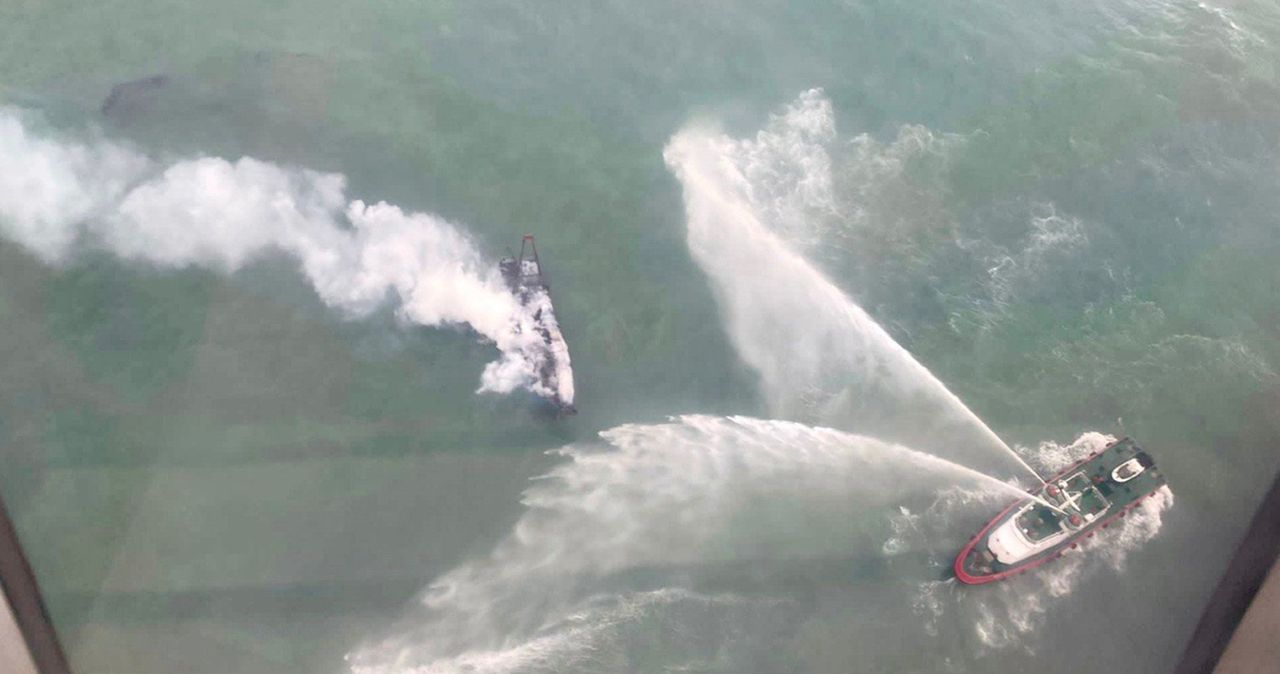 A search for two missing sailors was still under way as of Sunday afternoon.

As of Sunday afternoon, the two remaining sailors were still missing, with a Marine Department search and rescue operation still ongoing.

At the time of the incident, the local wind speed was moderate, according to the Hong Kong Observatory, at around 20kph, with waves reaching about four metres in height and a water temperature of 20 degrees Celsius.

In January 2020, a fishing boat suspected of being used to smuggle frozen meat into mainland China sank in waters near Hong Kong International Airport, leaving one of seven crew members dead. The captain was arrested for endangering the safety of others at sea.