Some 80 villagers gather in Tai O to protest against withdrawing remains of their late relatives stored in Lung Ngam Temple.
About 1,600 niches could be removed from a historic temple in Hong Kong's idyllic Tai O fishing village as its columbarium may have to shut down after authorities rejected appeals for a licence.

Some 80 villagers, mostly elderly, gathered on Sunday to protest against withdrawing the remains of their late relatives stored in Lung Ngam Temple, where more than 90 per cent of the columbarium is used to house the ashes of Tai O villagers' ancestors.

A notice from the Food and Environmental Hygiene Department distributed earlier said residents would be given a year to remove the ashes of their family members from the columbarium starting from April 1.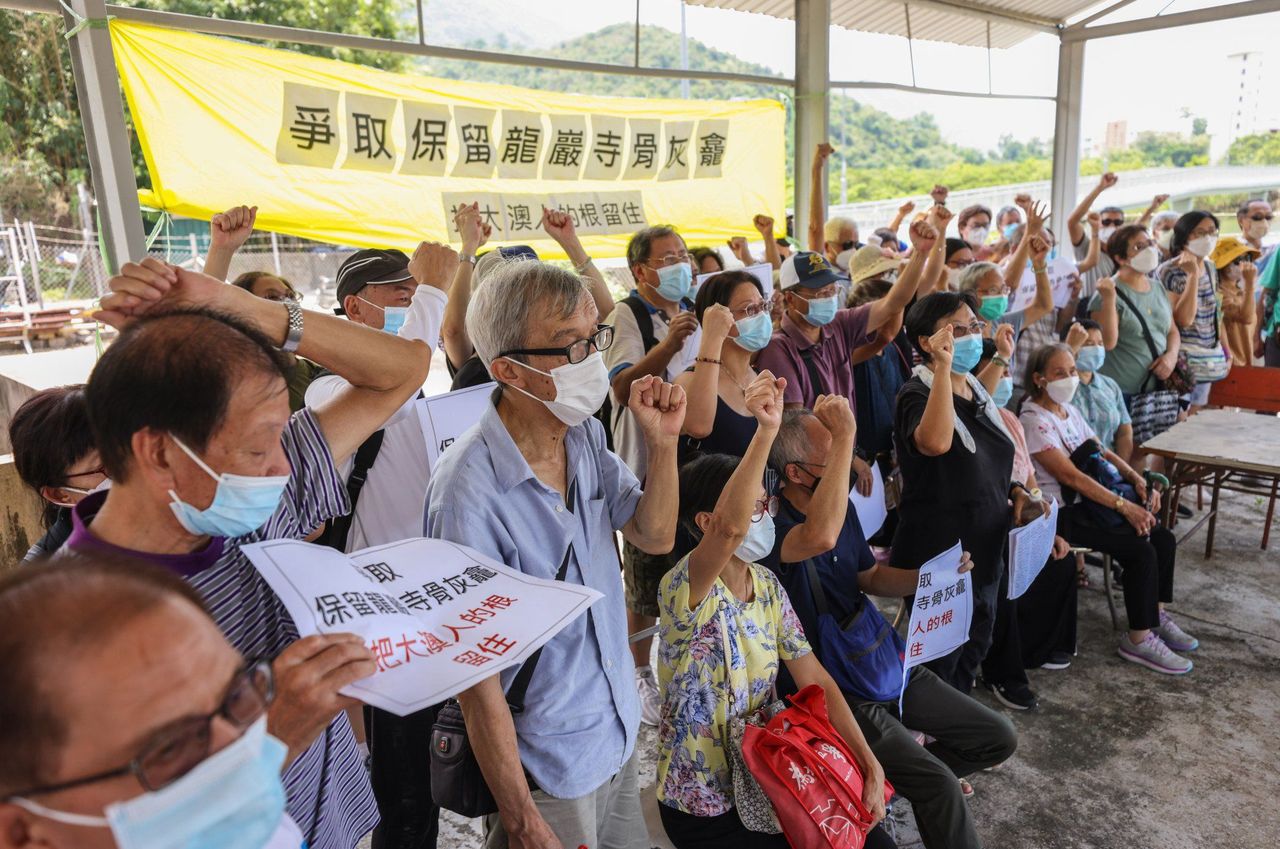 Villagers gather to protest against having to remove the ashes their late relatives stored in Lung Ngam Temple.

"Now the government doesn't care about the community and wants us to move over thousands of our ancestors' ashes to Tuen Mun or other places," said villager Wong Wai-king, a spokeswoman for the Alliance for the Concern Over Columbarium Policy who has also kept several of her family members' ashes there.

"More than 300 residents have bought spots here in advance to be placed near their relatives for the future. The government doesn't care about our feelings."

Eddie Tse Sai-kit from alliance said the temple's columbarium was assessed and approved by the Development Bureau in 2010.

He added that it was a non-profit columbarium that embodied strong traditional and cultural values for Tai O residents.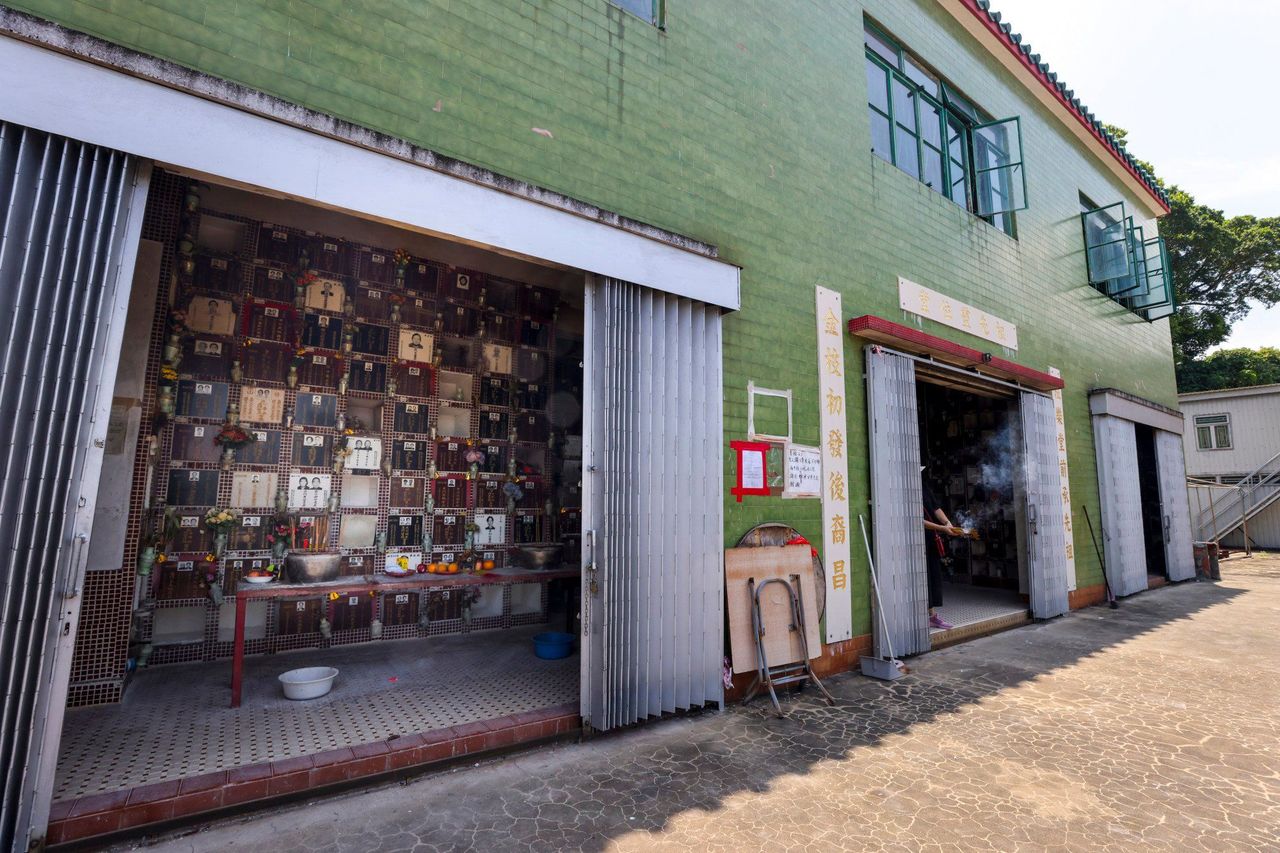 A columbarium in Lung Ngam Temple.

The temple was first built in 1929, while the columbarium was constructed 51 years later for villagers to store their ancestors' remains. It is a two-story structure located southwest of the temple's main building.

The Private Columbaria Ordinance took effect in 2017, aiming to ensure private columbariums operate in compliance with government rules and in a sustainable manner and that only licensed private operators would be able to sell or let out niches.

But in September 2020, the Private Columbaria Licensing Board rejected the temple's application for a licence and also rejected its appeals.

Wong explained that most of the contractors of the temple were mainly elderly, who could not meet the requirements of the licensing ordinance as they did not understand the complicated procedures involved in applying for a licence.

She said she hoped authorities could continue to preserve the columbarium as it was part of Tai O's history.

Many former residents who live in other districts typically return to the temple to commemorate their ancestors on special occasions, which has become a cultural tradition that is part of the Tai O community, she said.

A spokesman from the Food and Environmental Hygiene Department said the applicants representing the temple had failed to submit required information, certificates and documents and that they had indicated at the time that they would not comply with building and fire safety requirements.

He said the applicants did not attend a public meeting held by the licensing board in 2020 to review their application and that the board eventually rejected their bid on the grounds that they had failed to fulfil the ordinance requirements.